Farm Fresh Veggies -> Chopped Salad I Made
Today is my farm veggie day!
I got some interesting looking thing again.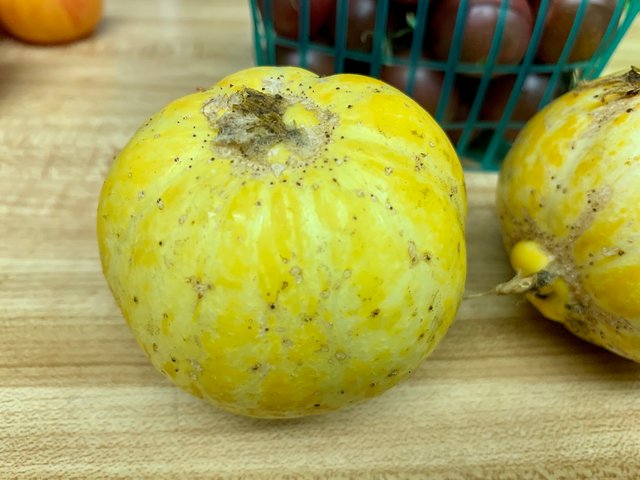 This yellow thing is not lemon. It looks like lemon but it is actually cucumber.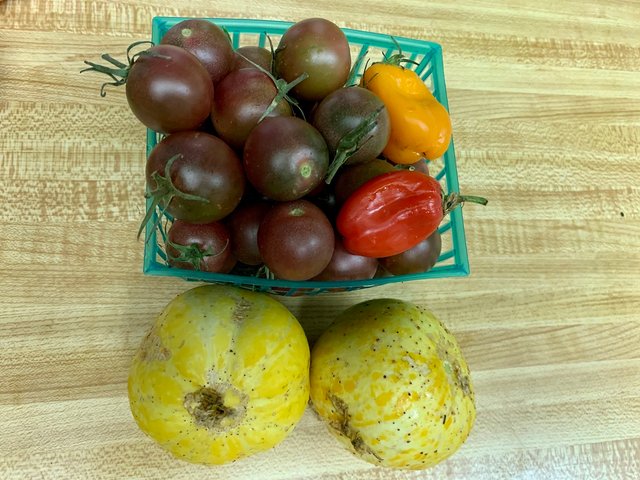 They gave me two them so I tried it a little. It taste exactly like cucumber. There is no citrus flavor or anything. It's got lots of seeds and they are pretty crunchy... some seeds are a bit too hard but I liked it.
Another new thing for me is this green thing. I had no idea what it was but it is called tarragon.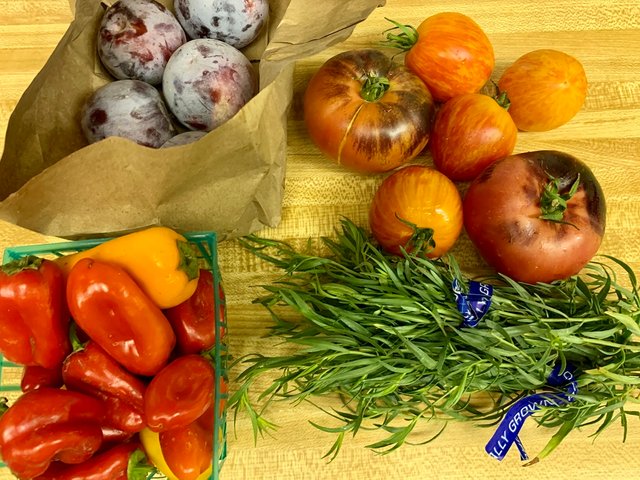 I have never had tarragon before. It is supposed to be a mild herb type of thing but I couldn' taste anything. Maybe too mild... 😅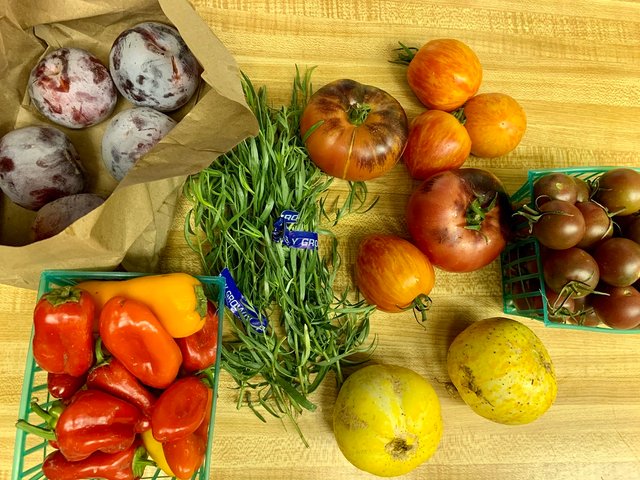 I love tomatos!!! I got these dark purpley tomatos. They are super soft and I think they will go bad soon.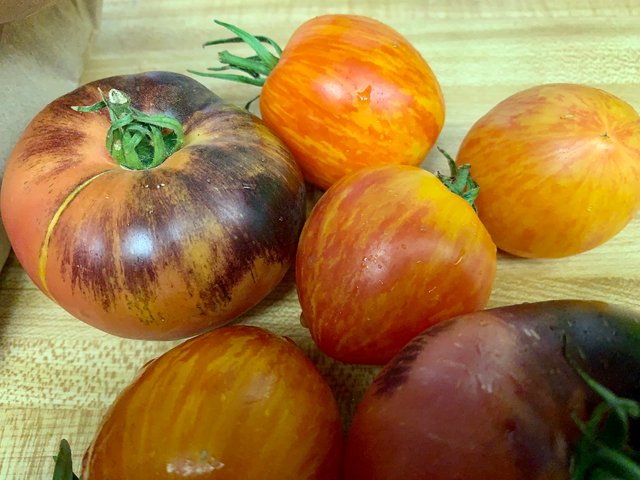 Sweet peppers.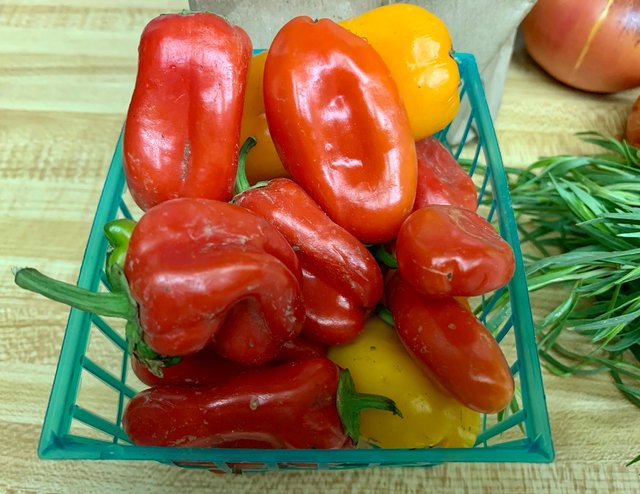 This green thing I thought it was some kind of kale, but I am not sure...🤣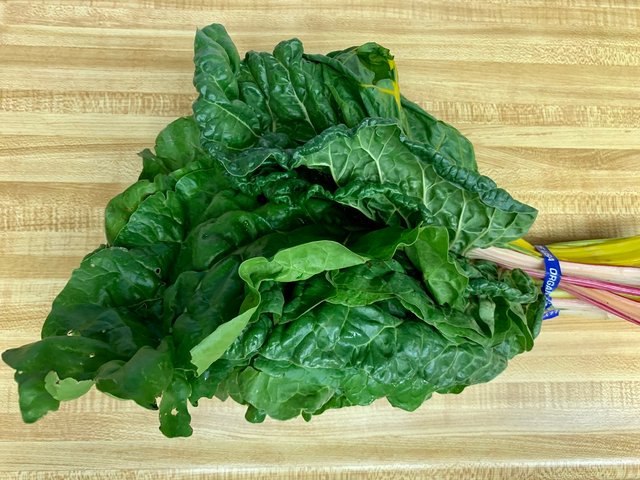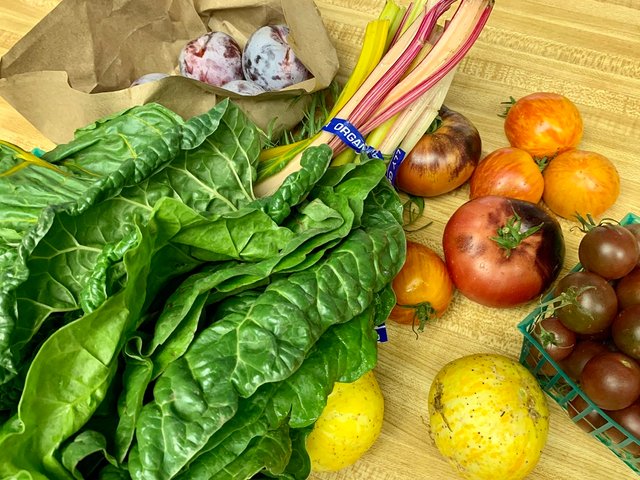 I had some arugula and blue cheese so I made salad 😋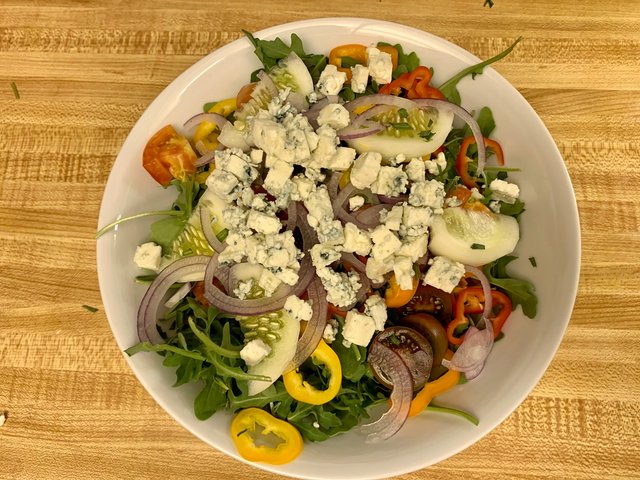 That lemon cucumber was pretty interesting.
I like these farm veggies. I don't what I get every week but it is kind of nice because I get interesting veggies that I have never seen. If I get veggies myself at the store, I will get the same thing all the time so I can't wait for next veggies 🍋 🥒 🥦 🍅

Get Rewarded For Browsing! Are you Brave?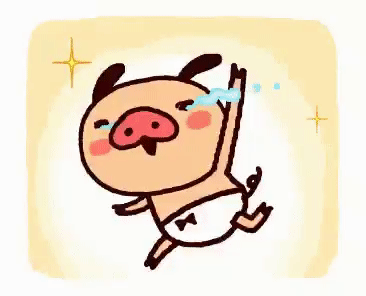 ➡️ Website
➡️ Twitter