Vehicle Photography Entry - Budapest Bike
My entry for @juliank and his weekly vehicle photography contest.
The first time I went to Budapest I saw this classic Danuvia 125cc "thumper" chained to a light post near the Chain Bridge. The second time I went, over a year and a half later, the bike was still chained to the same pole. So it was there for at least two years. If anyone knows if it is still there please comment.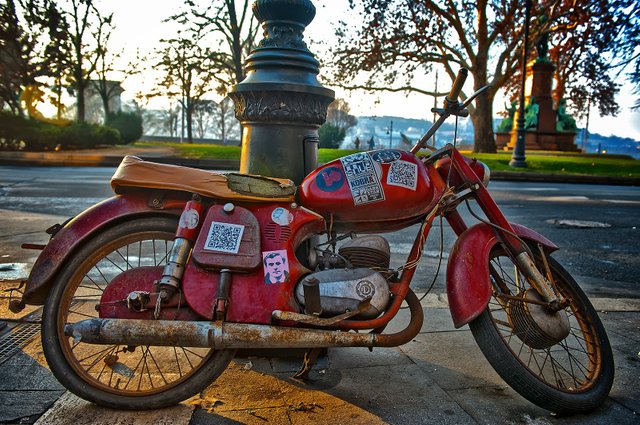 I photographed this with my Nikon D3
Enjoy