OPTIMIZING GOOD SECURITY THROUGH VEIL PLATFORM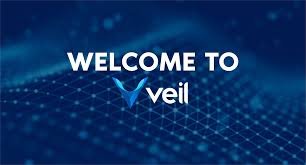 INTRODUCTION
Investment is not a sure game anymore with the condition of things in the cryptocommunity due to the fact that there is no privacy and security of users. Yes a lot of predictions out there but it is only favourable to those who have great ability to judge the future of a blockchain establishment but not certain still of which not everyone is able to do this. Thus, it is now a game for talented investors making the mediocre suffer loss as they gamble. This however means that for just anyone to do well in investments, help is needed and this can be derived from the holding of security security projects which will bring values in crypto space. This way, it is much more safer to invest and more profitable. VEIL token is emerging as a security token to enhance users profitability from the investment they make.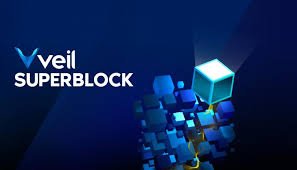 Over the years, it is an obvious discussion that the blockchain system has revolutionized typically every sector in the world. However, there remains an aspect of this system that still needs to be edified, because of the challenges that frequently occur in most emerging platforms. The aspect is the security segment of the blockchain system
ABOUT VEIL PLATFORM
veil is a decentralized privacy platform which ensures the safety of users. Veil platform is actually upholding the principal of blockchain. This is done to ensures data of users are confidential, secured, appropriate transactions and efficiency through the use of smart contract to achieve this. veil permits the development of decentralized application.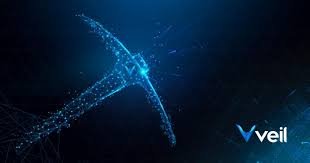 Veil as a privacy coin without compromised has set to revamp the security issues in our cryptocurrency space by doing things differently. With its incredible features like RingCT+ stealth addresses, ASIC-resistance, X16RT hashing algorithm, Basecoin layer, Dandelion and the zerocoin with a new version in bitcoin form which makes privacy of veil second to known.
Veil is being developed on zerocoin protocol on blockchain technology which makes it unique among the rest. In veil platform, users identity is kept secret which is what we need in crypto space. Veil zerocoin is also a tool that will enhance the security and privacy of users. But currently, the veil platform deployed another incredible and amazing feature that superseded the zerocoin and it there to do the function of zerocoin but in a more advanced level. Veil isn't a project one should joke with.
Another incredible aspect of veil is, While most of the cryptocurrency platforms rely on older versions of the blockchain software, the Veil platform utilizes one of the most advanced forms Bitcoin version 0.17.1. It has been upgraded to 1.0.3.0 Which ensures assets of using the platform. As at last week, veil platform announces the zerocoin upgrade for safer system. Veil node is upgraded too and lot more to enjoy in veil. Your security is rest assured with veil.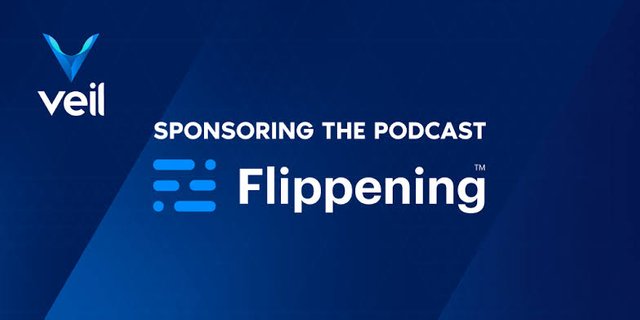 To look out for where to purchase veil, it is traded on several exchanges. Check the list below.
VINEX Network

TXBIT.io

Bisq

Graviex

ChainRift

Zolex

STEX

BitMesh

Reflextrader

CITEX
CONCLUSION
This isn't a child's play or prank. The testimonies of veil will prove its greatness, uniqueness and perfection. Crypto enthusiasts need not go far or take this project with levity because it has got all it takes to turn around the entire world of digital currencies for the good of all despite the odds. Cheers!
Website: https://veil-project.com/
Reddit: https://www.reddit.com/r/veil
ANN Thread: https://bitcointalk.org/index.php?topic=5065331.0
Telegram: https://t.me/VEILProject
Discord: https://discord.veil-project.com/
Linkedln: https://www.linkedin.com/company/project-veil/
Writers Details
Bitcointalk Username: Sacramentus
Bitcointalk Profile: https://bitcointalk.org/index.php?action=profile;u=2476043
Veil Address: bv1qwgrepmky2t0twkyxtpdvcftef9pxt0jd3mvvz0