Postal de una persona que amo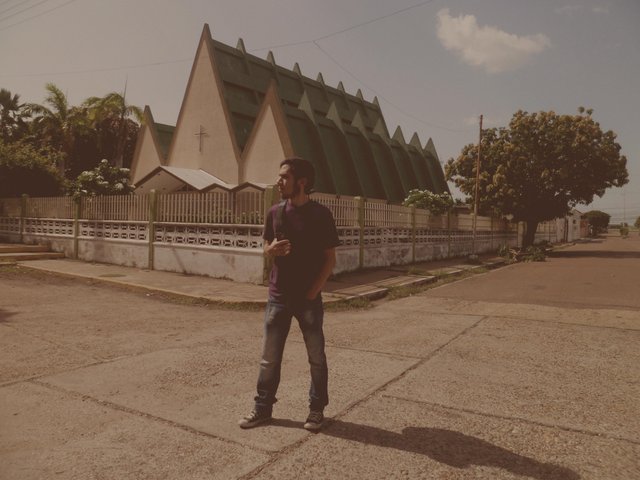 "Bendito Dios por encontrarnos en el camino..." 05/06/2018 - Anzoategui, Venezuela.
Me gusta pensar que cada lugar en el que te encuentras, tiene potencial para ser el mejor lugar en el que te puedas encontrar. Sin irte muy lejos a un pueblito montañoso europeo con un nombre impronunciable, lo más ordinario en tu pueblo o ciudad tiene potencial si estas dispuesto a verlo con otros ojos, si estas dispuesto a volverlo a descubrir y a reconocer lo mas hermoso que tiene dentro de lo que puede ser... Se trata de aceptacion, gratitud y reconocimiento por el ambiente que te rodea. Sin irme muy lejos me maravillo.
Empezare una serie de fotos sobre mi ciudad-pueblo-, buscando capturar lo hermoso dentro de lo ordinario. Usare a personas que amo como modelos. ¿Les gustaria ver eso?
--- English
"Blessed God for finding us on the road ..." 05/06/2018 - Anzoategui, Venezuela.
I like to think that every place you are in has the potential to be the best place you can find yourself. Without going very far to a European mountain town with an unpronounceable name, the most ordinary in your town or city has potential if you are willing to see it with different eyes, if you are willing to rediscover it and recognize the most beautiful thing it has within it. that can be ... It's about acceptance, gratitude and recognition for the environment that surrounds you. Without going very far I marvel.
I will start a series of photos about my city-town-, seeking to capture the beautiful within the ordinary. I will use people I love as models. Would you like to see that?