Porn Hub Partnership Spells -40% Day For Verge Coin - This Is Why You Buy The Rumor, Sell The News
Stay Get Classy, Verge/PornHub.
Well, the partnership is in...and much like Vice and Bunny Token, it's doing nothing for me. Honest.
Verge coin's community is weird. I'd say it's the meme-iest coin since DogeCoin, but that's doing DogeConi a disservice, as that coin's weird community was focused more on advancing the cryptocurrency movement generally and less about personal investor profits.
For example, this wonderful piece is near the top of https://www.reddit.com/r/vergecurrency/ right now:
"The Virgin Monero vs. The Chad Verge"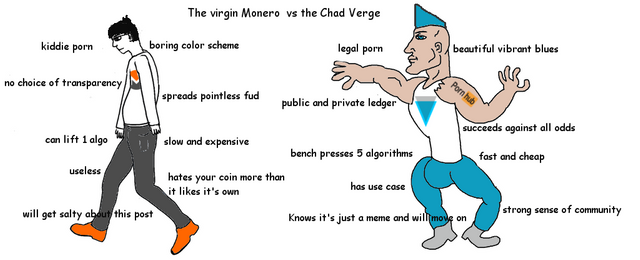 Does not meet my stringent compliance standards for MS-Paint usage.
There is always some shady story with Verge. It's the lead dev being hacked on Twitter, leading to questions about coin technology - or, it's a community donation drive to fund Ledger support, which many think shouldn't be needed at all, handling funds in a way that appears shady to outside observers.

I don't want to say I told you so, but... I did tell you so.
Well, that doesn't seem to be slowing down at all. Now, they appear to be embracing the useless pornography coin "use-case" while employing the BITCOOOOONEEEEEEECTTTTTT Bitconnect method of marketing.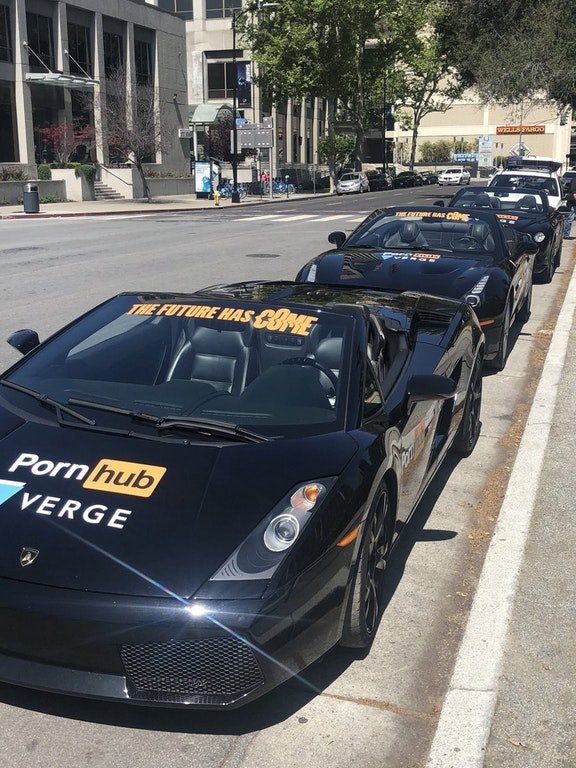 Too soon?
Anyway, I hope you guys took my previous notes about Verge's questionable nature and my suggestion to try to get out well under 1500 Satoshis (a large, round number that serves as a large resistance area/all-time high).
Remember, buy the rumor, sell the news. It feels wrong. You always want to resist. Do it anyway....because Haejin is right about one thing.
It's almost always priced-in by the time you find out about it.
2018/04/16 BTC-XVG
SELL
88730.07367440 @ 0.00001284
Close enough (to the top) for government work.
Try SteemEngine and get rewarded for every follow or vote!
See my explanation of SteemEngine here.
Post via Busy.org for added exposure and upvotes from Busy!
See how to get extra votes from Busy.org here.

See my explanation of SmartSteem here.
Try SteemFollower today and get rewarded for every vote!
See my explanation of SteemFollower here.

Join us at the Minnow Support Project! (click me)
We also have a Radio Station! (click me)
...and a 10,000+ active user Discord Chat Server! (click me)
Join the Steemit Poker League! (@spl)
World's Largest Cyptocurrency Freeroll Poker Site, open only to Steemians!
Sources: Google, Bittrex, CoinMarketCap, Reddit, NOT Porn Hub (like, seriously.)
Copyright: SmartSteem, PALNet, SPL, Bittrex, CoinMarketCap, Reddit, Porn Hub, Verge