People from Da Nang being denied entry to certain provinces
After nearly 6 weeks of being in a relatively difficult and strict lockdown due to a few Covid cases, Da Nang was finally released from their captivity last Friday and Saturday. A week prior to that, restaurants opened for take out and delivery. What the government didn't know (or perhaps they did) is that most if not all restaurants were already doing take out and delivery despite the rather silly ban on doing so. As it turns out people still need to eat, even if there is a virus with a .01% chance of killing you on the rampage.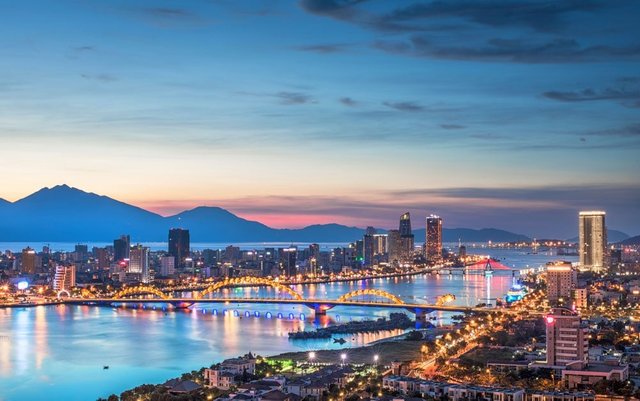 src
Da Nang was in the forefront as they were the epicenter of the recent infection that happened in Vietnam. A city of one million, the authorities went well out of their way to contain this situation, locking down almost everything and restricting movement in and out of the city. It is important to note that this is one of the most popular places in the entire country for domestic tourism and when the lockdown was issued, there was an estimated 50,000 people visiting the city. All of them were forced out at that time.
We were even restricted to our own neighborhoods for the most part and if you were out doing something as crazy as walking your dog you might be approached by authorities and told to go home. It was a rather scary time and a stupid time if you consider that there have only been 25 fatalities in this country and even the government admits that the people who died were all at such advanced age (old) and in such poor health, that literally any illness likely would have pushed them over the edge.
In my mind it is covid madness.
Things were nevertheless looking good and a bunch of us were rather looking forward to having life return to "normal" after being kept prisoner in our own houses for over a month. A friend of mine who is an avid biker (bicycle) finally got to carry on for her journey of going from one end of Vietnam to the other only to run into some trouble along the way. The reason why she encountered this trouble was because she was honest.
When my friend arrived at the highway exit of Da Nang in an area called Hai Vẫn she was turned back to Da Nang at a roadblock because an area up the road from us, which is also a popular vacation getaway called Hue, doesn't want people from Da Nang coming up there.
As I have said many times before I realize that i am a guest in this country and will abide by any rule they throw my way, regardless of how silly it all seems to me. The only way you can get into Hue if you reside in Da Nang is if you have a government certified negative covid test issued in the previous 72 hours.
So it even though we are allowed to take advantage of almost everything this city has to offer, we are not really allowed to leave. This doesn't affect me much because I had no intention of leaving but I don't like the idea of having movement restricted, no matter where I am.
How are things going where you are? Are you still subjected to some sort of draconian lockdown that doesn't really seem to make much sense?