Vimm Delegators Payout Report #1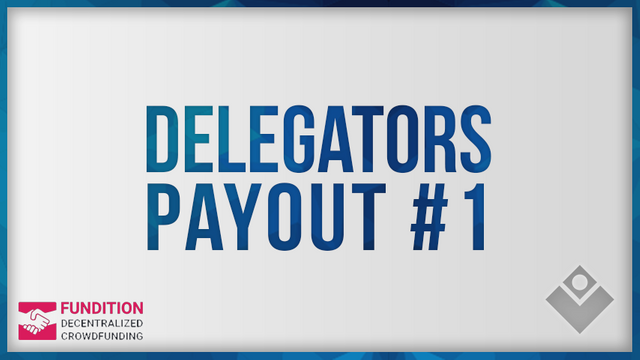 This report shows the statistics for the first payout to vimm delegators. This payout covers the period from the start of the delegation program until today. After today there will be a monthly payout happening to all delegators.
Why delegate
On the 11th of each month, we will distribute 9% of all Steem generated on the Vimm platform to our delegators. You can make a passive income starting from delegating 25SP to the Vimm account. All earning are divided accordingly to the size of each delegation.
Your delegations directly support Vimm and the streamers by increasing @vimm's Steem Power. Essentially increasing the rewards we can distribute to streamers.
---
21.514 STEEM paid out to 7 delegators
A huge thank you to each and everyone of you! Our manual curation services are made possible by everyone on this list.
Delegation Links
25 SP | 50 SP | 100 SP | 250 SP | 500 SP | 1000 SP | 2500 SP
---
---
Social Media Links

|

|

|

|

|