Vimm University - An Introduction to Branding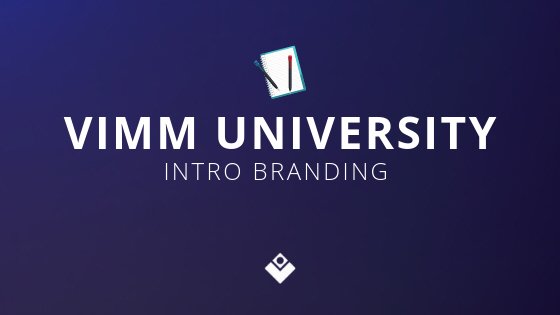 Hello Vimmers! We're starting a new segment called Vimm University. The goal is to establish a resourceful hub to help you with all aspects of streaming, provide tools, and educate you on the ever-changing social media landscape.
Branding is one of the biggest internet buzzwords but also the most important for any content creator.
Ps… It's not about blasting your social media with 30+ posts, because that's annoying. Our BS detectors are at the highest they've ever been. With different formats of content, we can distinguish between authenticity and fakeness.
Attention has become the most valuable asset on social media platforms and if you want to grab it, BUILD YOUR BRAND.
"A brand is the set of expectations, memories, stories, and relationships that, taken together, account for a consumers decision to choose one product or service over another.
If the consumer (whether it's a business, a buyer, a voter or a donor) doesn't pay a premium, make a selection or spread the word, then no brand value exists for that consumer.
A brand's value is merely the sum total of how much extra people will pay, or how often they choose, the expectations, memories, stories, and relationships of one brand over the alternatives." —Seth Godin
In your case when a person joins your stream they're paying in their time, attention, and energy to come hang out with you.
Your Brand is:
Your Work
Your Style
Your Passion
Your Voice
Your Personality
It builds relationships! If you have a regular person who comes on your stream then you and him/her have a relationship. Your brand is a measure of reputation.
A Brand is not:
Just your logo
Just your color pallet
The font you use
The image you use
Good Brand:
Instantly Recognizable
Unique
Consistent
Trustworthy
Also makes people feel something, inspires loyalty.
Bad Brand:
Scattered brain
Inconsistent
Copy-Cat
Let's look at the three most popular streamers in the world
Ninja:
The first thing comes to your head is the hair, fortnite, and crazy reactions on his stream.
Dr. Disrespect:
You can see red and hear synthwave music just by thinking about him alongside the character he plays and the personality he portrays.
Shroud:
Seems like a normal "chill" dude, some people think he's vague but the biggest buzz he gets is around the incredible aim and his hilarious stream chats.
What do these streamers have in common?
They all have consistency! Not only the personality but the games they choose to play which helps them to build their audience accordingly.
Do you get a sense of it now? Objective reality meets subjective expectations.
Observe yourself
What do you love to talk about?
What do you think about the most?
What do you spend the most time on?
What do you enjoy streaming and doing?
You already know those things, because they come naturally to you.
On our next Vimm University Posts will go over:
-Branding vs Identity and actionable steps with resources, templates and more to start developing your brand.
Thanks,
@impaulius
---
Get in touch!
Support @vimm on Fundition!