DJI Mavic Air 2 VLOG capabilities!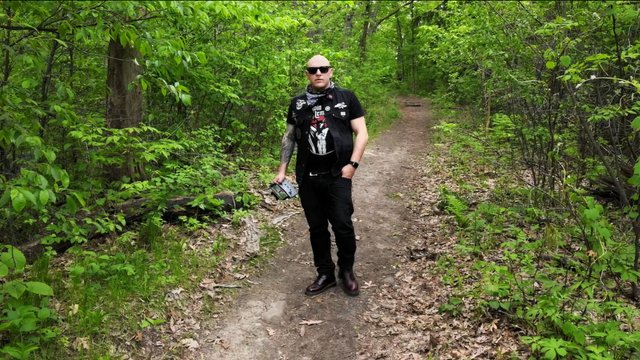 Coming in late tonight, @hiveblocks/@threespeak. More drone tests. Took the Mavic Air 2 out to the park. @vermillionfox was off today, and we all stayed home. School in the morning. By late afternoon, my eyes were crossing working on @eos.detroit Proxy Prospectus translations. Now that I have this drone, I'm considering it as part of my expanding video capabilities. Before getting to the park, we all swung by @caffetto for their quiet reopening. The owner, Brent, was behind the counter. Only offering to-go orders, but I have to tell you, it felt good.
---
We got on the road and arrived at Theodore First Park, the same location @lovejoy and I had shot some previous VLOG's for Hive and EOSIO. I had a better time seeing what the tracking/follow mode could do in regards to shooting VLOG's on my own. You'll see my genuine reaction to the drone's ability to stay locked on, back up and still negotiate trees above and to either side. There were moments when branches were less than a foot from it. Crushed it. I used a LAV mic to sync audio this time as well.
---
▶️ 3Speak