VLOG_1: Big life changes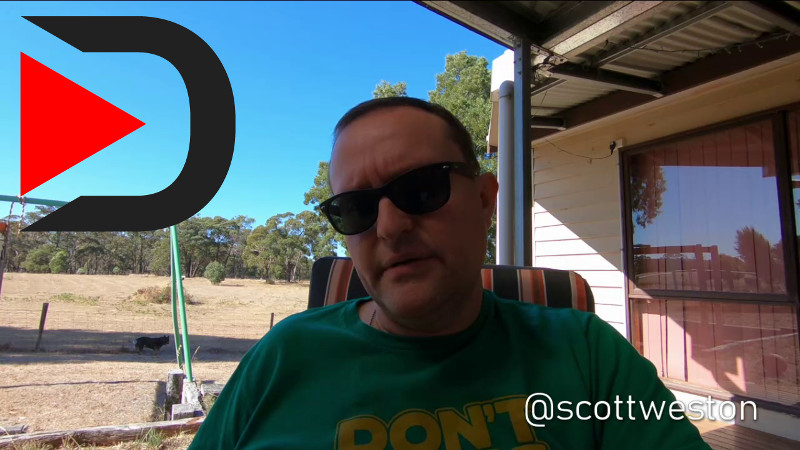 March 2018 Update
I'm going to start doing regular update posts to steem about what I've been up to and where I'm heading. I'll always include a brief video with these updates because it seems to me that a lot of people prefer video content over just a wall of text. My plan is that the video will go over the main points at a high level and then if you want more details those will be available in the accompanying write up.
Career Changes
I have just quit my job and am aiming to work for myself on things that will improve life for those around me (both physically in Ballarat and online). My job will initially consist of steem content creation and curation, opensource contributions, scaling up the Ballarat Hackerspace (more on that below) and working on local startups. I'll also be taking the time to learn coding up smart contracts first on Ethereum but then also for the up coming EOS blockchain.
Longer term I'd love to be able to spend some of my time in the renewable energy sector but I'm going to have to do a lot more networking to suss out what is possible there. We have a lot of renewable energy projects going on around Ballarat so I get a feeling it may be a big employer of people very soon (and we owe it to the next generations to do our best in this area).
My plan is to generate enough content here on steem (e.g. via posts and other projects such as Utopian) to cover my base living costs. It'll be an interesting ride but from my back of the envelope calculations I think it's achievable. Paying tax on my income will be interesting so one of my first tasks is to find an accountant who doesn't look at me slack-jawed when I say I'll be earning primarily cryptocurrencies.
Ballarat Hackerspace
I'm currently serving as the president of the local Hackerspace and I'd love to put it on steem to earn some income to help support our members. Our Hackerspace is entire non-profit and volunteer run and survives only from the money raised from membership fees and the donations of a few local businesses. Our members work on some amazing projects and I'd love to start sharing them with a wider audience. We have toyed with the idea of using Patreon but I think that perhaps steem might be a better place to start. We could still use Patreon as a way to find more supporters and if we do we'd probably also use it to introduce those people to steem in the process :)
I'll have more to say about this in future updates.
Startups
I'm committing time with a couple of other guys I met via the Hackerspace to a company we created called Eurekative to help people who have startup ideas get their MVP developed. They can then use this MVP to seek investment and start testing out their idea with real customers. This is ticking along nicely and we have a few things in the pipeline. I could see this becoming a good income generator but it may take a year or more. This was another big reason I quit my day job, to free up more time to dedicate to this work.
Marketing and PR
One thing I know I'm bad at is marketing and PR. This is something I want to get better at and so if you have any good resources (podcasts, vlogs, websites, books, etc.) that could help here please post them in the comments.
Never forget
Celebrate small wins.
Be self aware: know what you want, what you're good at or what you love.
Stop over thinking, just do. do. do.
Never forget: we all only have one life.
Spread the love and follow these:
And if you liked this post you should follow me too.
---
▶️ DTube
▶️ IPFS