Bitcoin volatility has surged (positively though) to 200% in April
Bitcoin price volatility increased by 200% in the current month. This result was achieved thanks to overcoming of the $5,500 mark. Thus, in the period from April 1 to 2, the figure rose from a monthly minimum of 1.26% to 3.31%. At the moment, the volatility is at an even higher level - 3.54%. This is the highest figure in the last three months.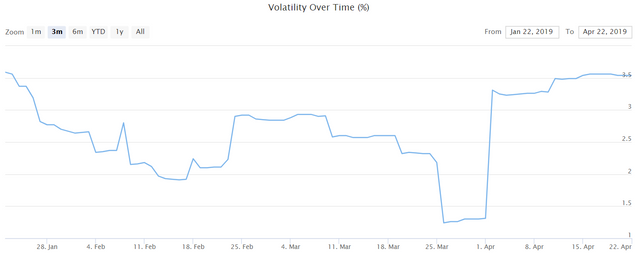 The volatility jump is directly related to the growth of Bitcoin, when it jumped immediately by 22%, rising above $5000 for the first time in 5 months. Since the beginning of the April surge, the price has remained in a relatively narrow range between $4,900 and $5,400 amid bull forecasts and other indicators that signal the bottom of the market.
In general, the BTC volatility has been declining over the years. In fact, 2018 was one of the least volatile periods in the history of Bitcoin, despite its cost falling by 80%.
Last year, the volatility index basically remained below 4%. The exceptions are the end of the peak of market prices for cryptocurrency in January 2018 and the period from November to December, when BTC fell sharply below $6,000.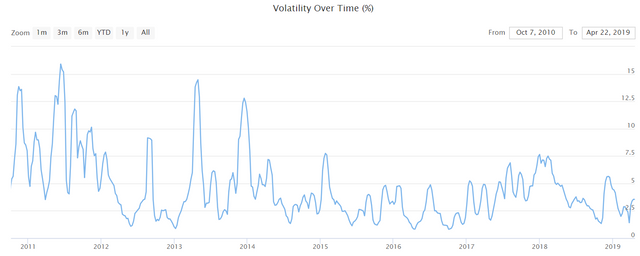 At VHCEx we have always been saying that the lesser extent volatility serves as the healthy factor in terms of the attraction of cryptomarket for large investors and real businesses.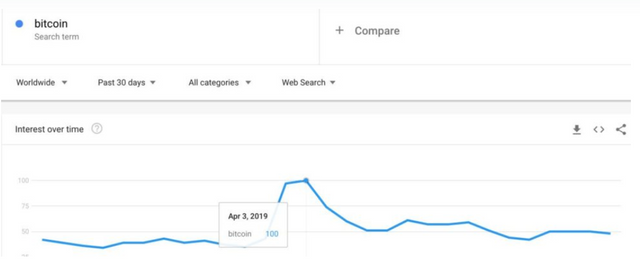 It's also always the fact that sharp moves in Bitcoin price are attributable to the increase in awareness of the online population about BTC and blockchain as a whole.