Hiking Volcano National Park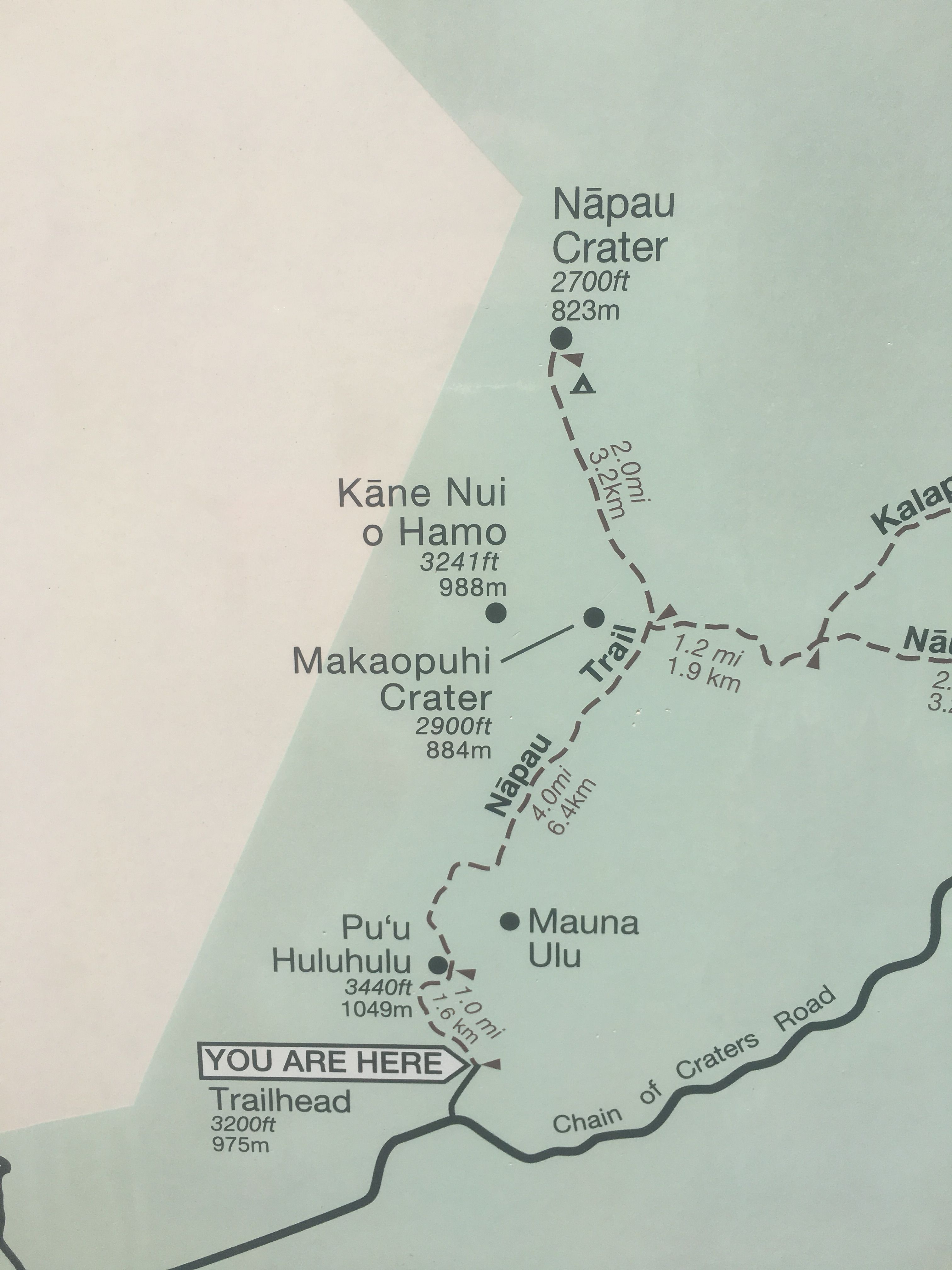 Today was time for our big hike. We wanted to get as close as we could to see steam coming from the Pu'u O'o vent.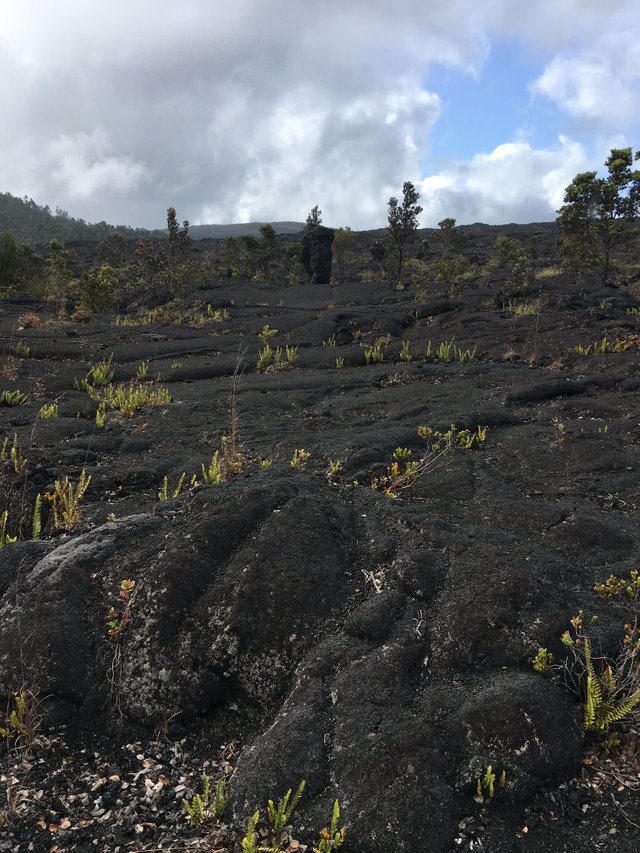 The hike for the first two miles was over lava flows like this. Have to watch your footing and keep looking for those rock piles to keep on the trail.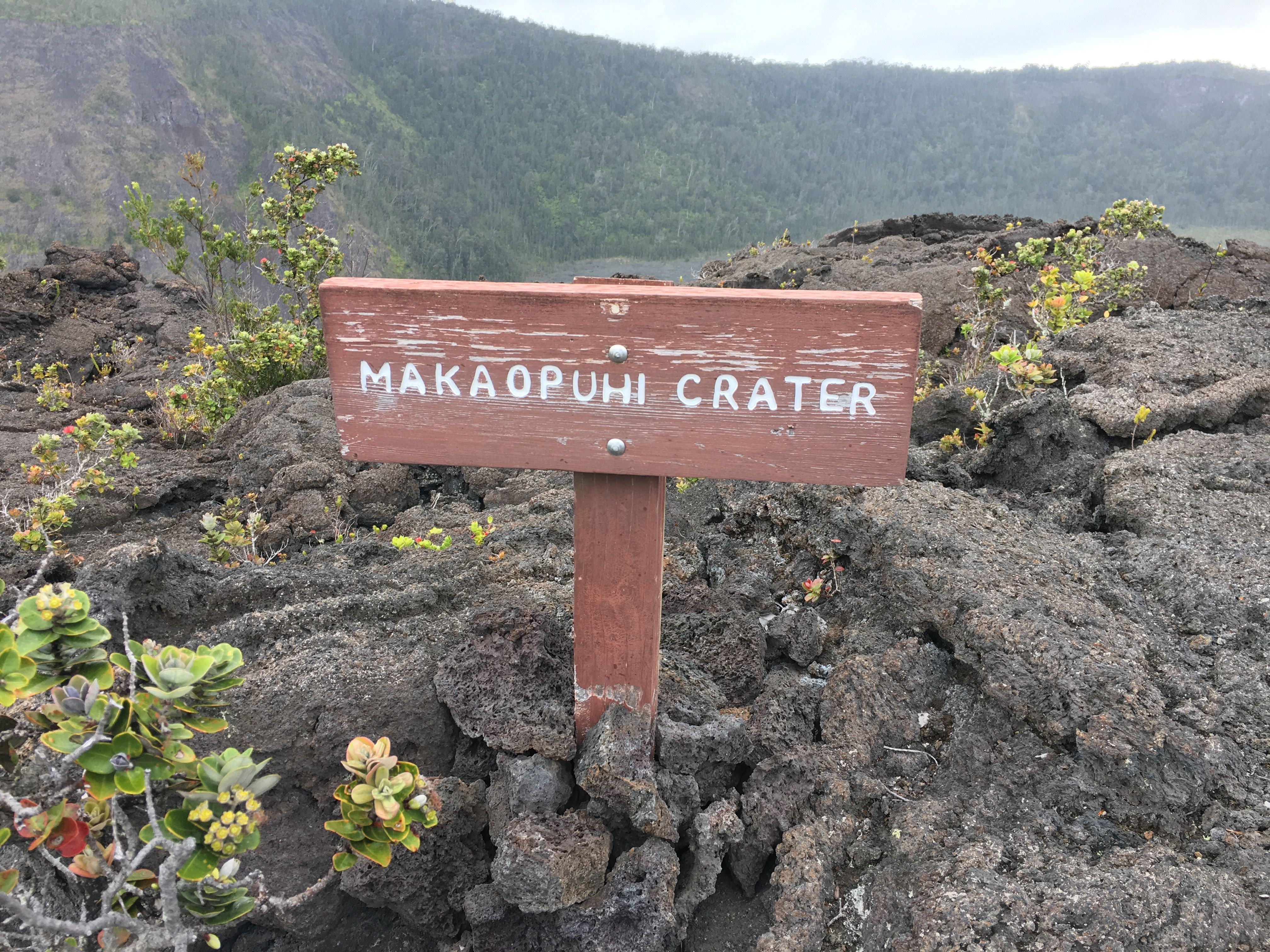 Then we reached the first of two major craters. Suddenly we would hike through the rainforest around this crater where I got this shot.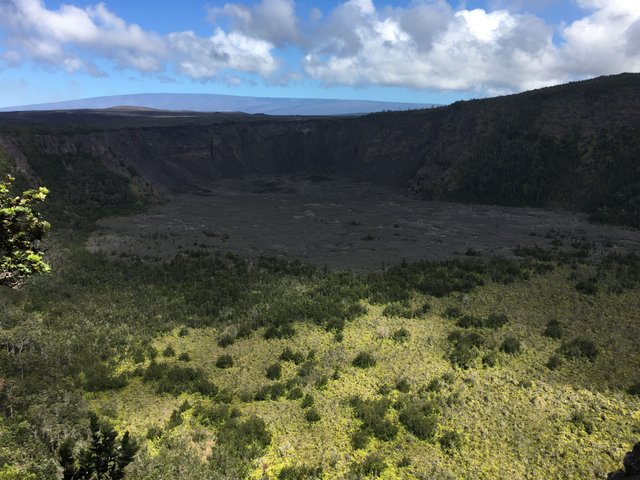 Makaopuhi crater is gorgeous. There was lush forest within, and of course the desolation of the lava flow. Now let's get back to that rainforest...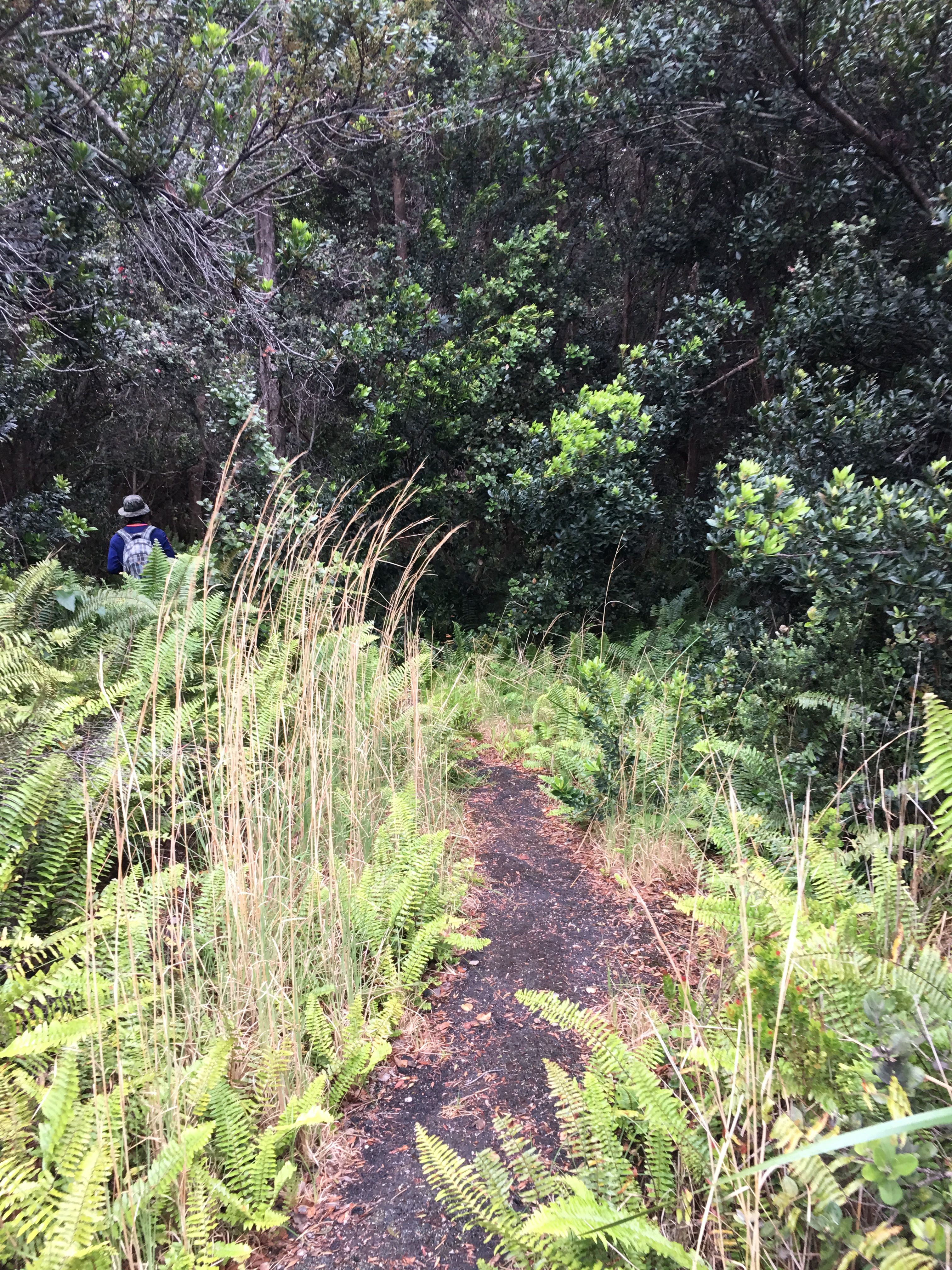 It was so cool to be surrounded by such lushness after hiking through what seems like Mars. We could then hear the crickets and birds; it was a totally different ecosystem.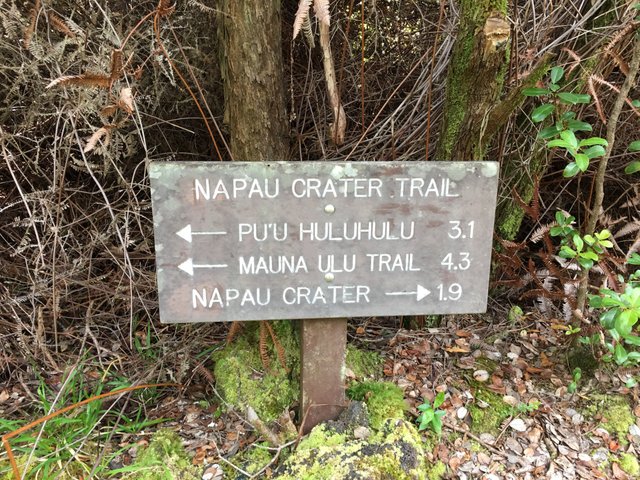 We were getting closer to our destination. I have to say he hike was not hard in terms of hiking up and down. It was technical however and worked my knees and ankles.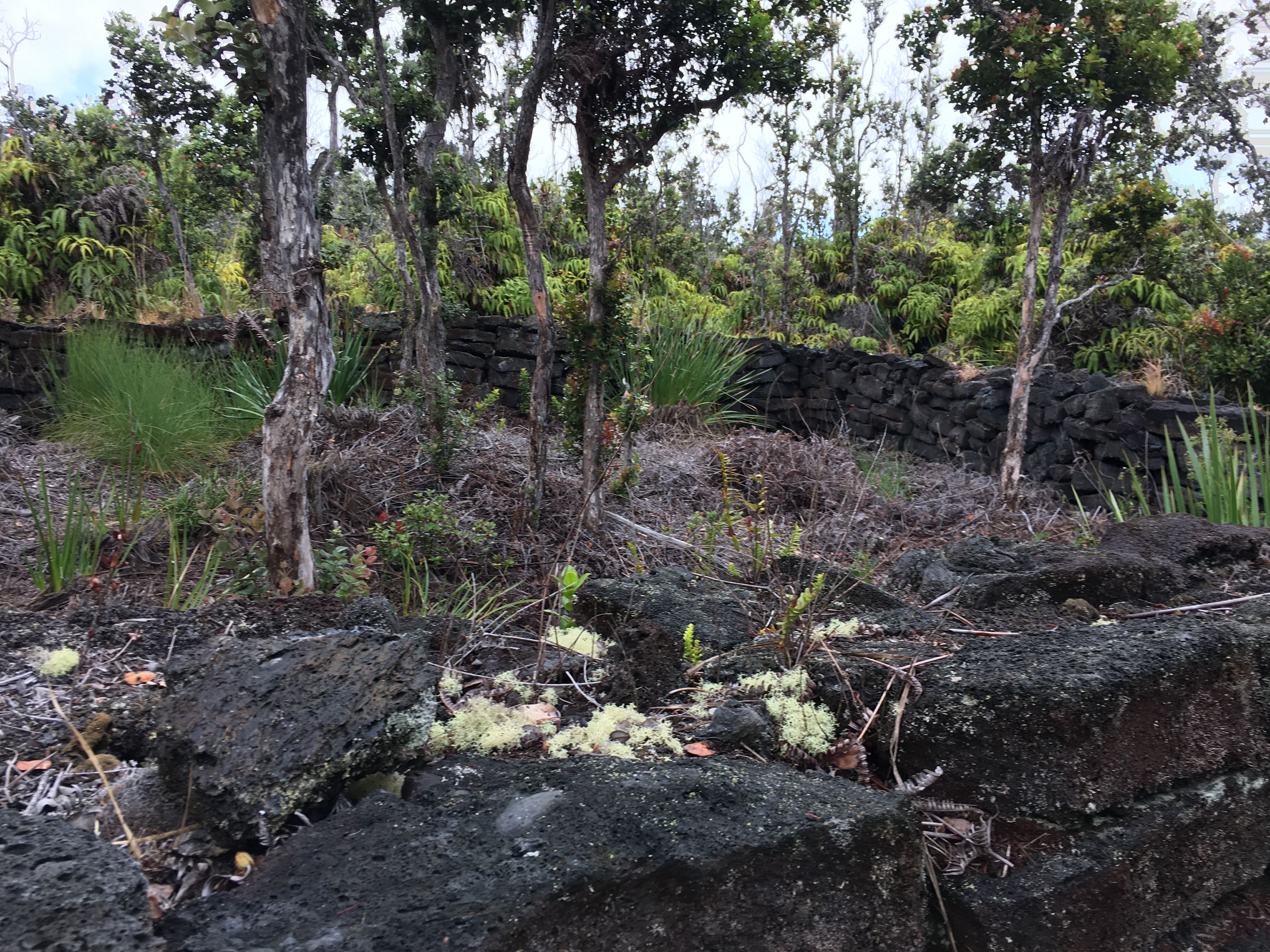 Then we came upon the remains of an old factory. This place used to produce pillows and beds filled with the fibers from tree ferns. The products didn't last because the fibers eventually would disintegrate. It was totally nuts to see this in the middle of nowhere. Unbelievable.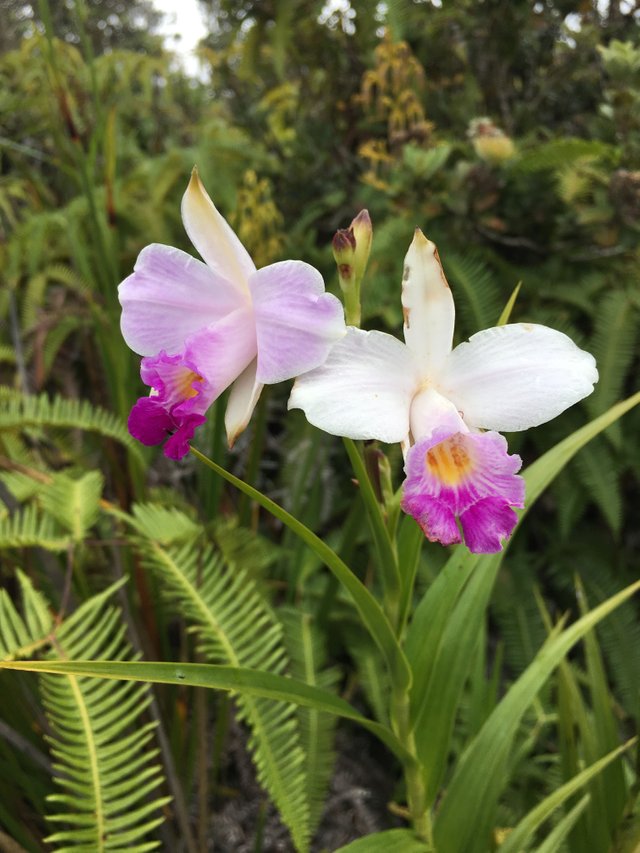 Then there were orchids everywhere. Wow!


Now we were so close to seeing Napau crater from its very edge and closer still to being able to view Pu'u O'o vent.


Emense doesn't quite describe this crater. It was mesmorizing. We ate lunch there. There is the vent in the far distance; the top of the volcano resembles a shark fin. What an amazing hike. Thank you @mattandcristina for being an excellent guide and partner in this adventure we call life.