Enjoy the fun in the bamboo forest.
Everybody has a place to have fun, another person have another place is fun for him.
Some people are more pleasant when visiting crowded places such as tourist attractions or gathering with friends.
But some people even prefer to be alone to a place far from the crowd ..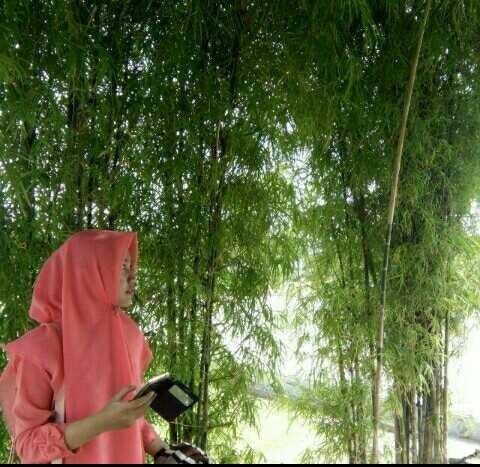 Well, I myself really like the outdoors that is far from the crowds ... interesting place for me is a beautiful spot that has cool air, bamboo garden is one of them.
Bamboo forest is indeed not a dense forest in general as we know it, but bamboo forest is an invented forest that was made specifically as a pleasant place for some people.
Thank you.