Butter n bread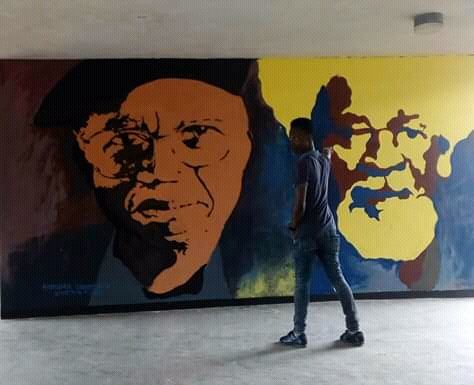 Buredi:
Yesterday, thunders were busy clapping
Today, silence's busy doing nothing
So nature's twosome thing are changing guards
Telling one another see let's shuffle our shifts
You do tomorrow
I'll do the one to follow
These I garnered this week
Hope yours isn't sick!
Butter:
These I observed proper this week:
Lanterns' wicks are getting lonelier
This age everyone seeks privacy via computer
Everyone's lamp with some click
But the true truth lies thus,
No freedom but still under tyrannical force.
Divorce rate's rising up a celebrated marital menace
Lawyers cut props leaving their craze
Not happy enough so whites break separate.
Goodly jobless African wives get hate
Ones busy; fell family care
Business breaking, so they fear
They said enduring is suffering
Having hope's time wasting.
Countries are falling and failing sense
Peoples with positive minds lack essence
To me, saying good things is right
See I read them well write
Nigeria's bad because of oil n' BH
India's rapry race runs through church
States' authority is simply inhumane
Arabs are where biggy bombs rain
Evil is for ever everywhere
Good remains just nowhere .
Buredi:
Well that's so very sick bro.
And I don't blame 'em for savvy
Mine is about nature this week though,
I pray your next's some positive delivery.
Butter:
...