Not enough walking for a workout, but took a walk around my condo!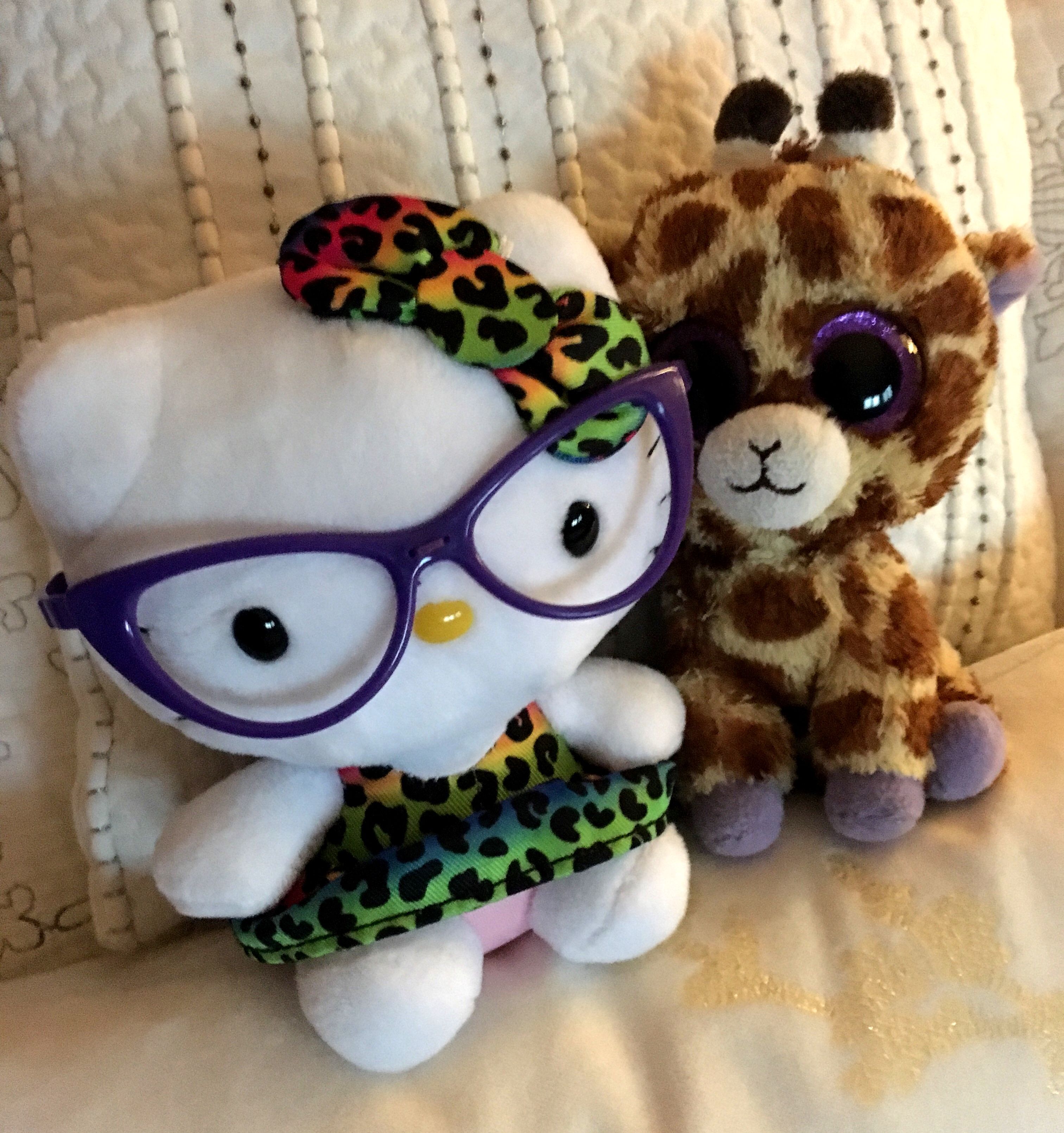 These two little ones were not at the start of the walk, but I wanted to have them as the thumbnail photo! They are so cute. When I had my surgery last year, my daughter and friend gave me the little hello kitty with the funky glasses. I named her AnnaRiley, all one word! lol
My daughter (who is 33 years of age!) gave me the little giraffe so AnnaRiley would have a friend! We are a silly group but we have fun!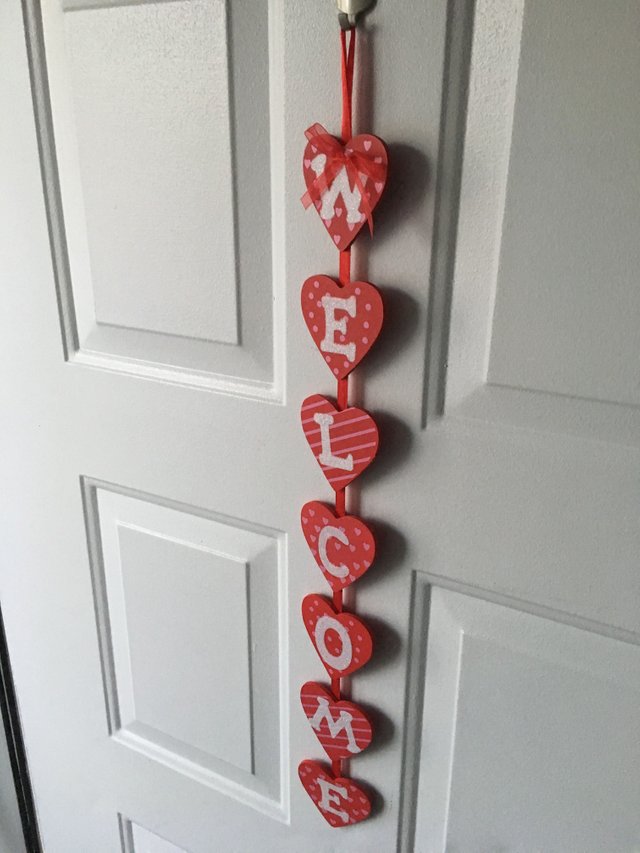 The true start of the condo walk. Welcome hearts at the door. I will get a St. Patty's Day decoration soon :))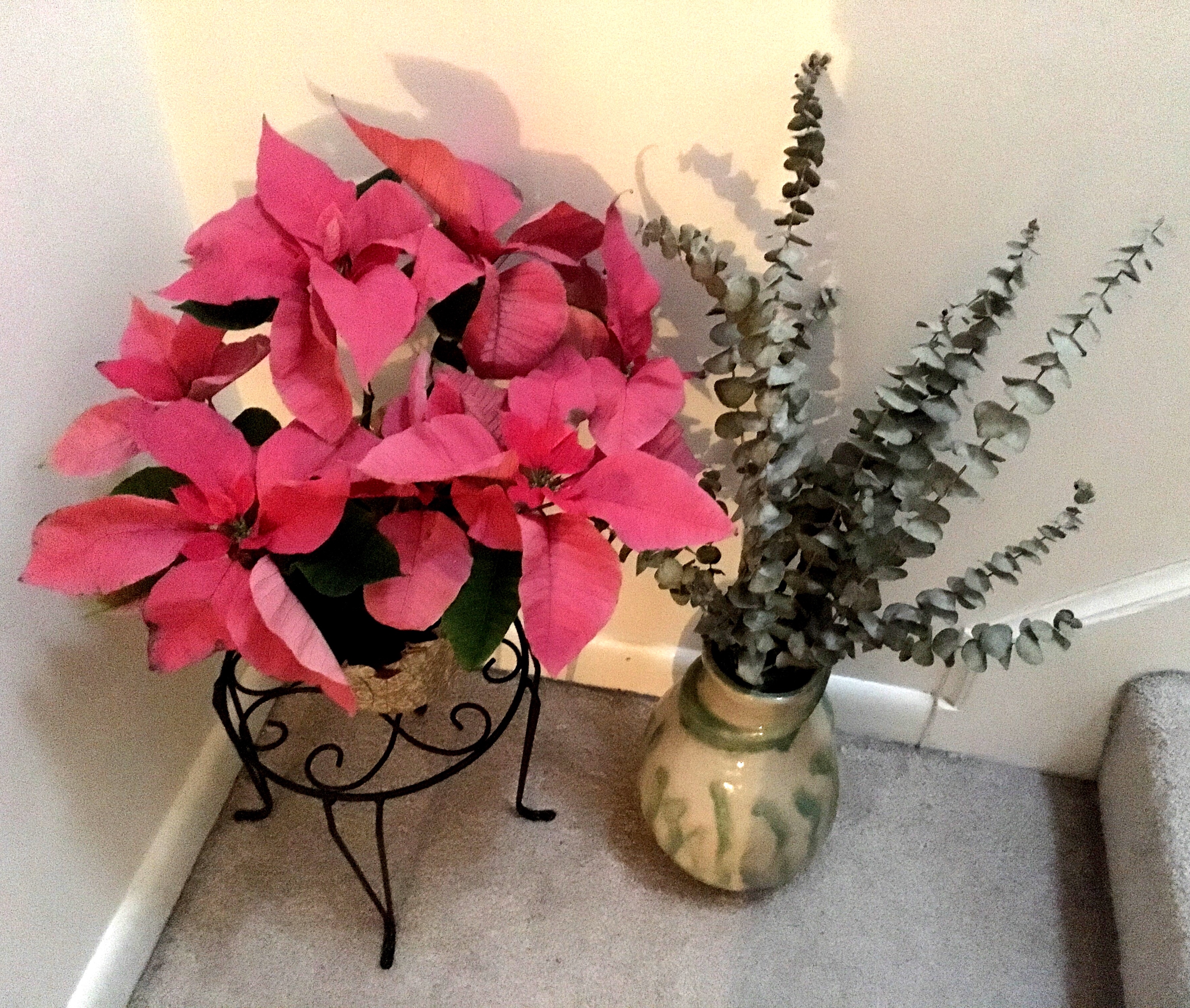 I still have my poinsettia plant from Christmas time. The eucalyptus is just dried from sometime last year. It is displayed in my pottery vase that my other daughter (now 30), made when she went to this camp called, Camp Wazi. Must have been more than 15 years ago. phew! It has stayed in good condition, so she did a good job making it back then.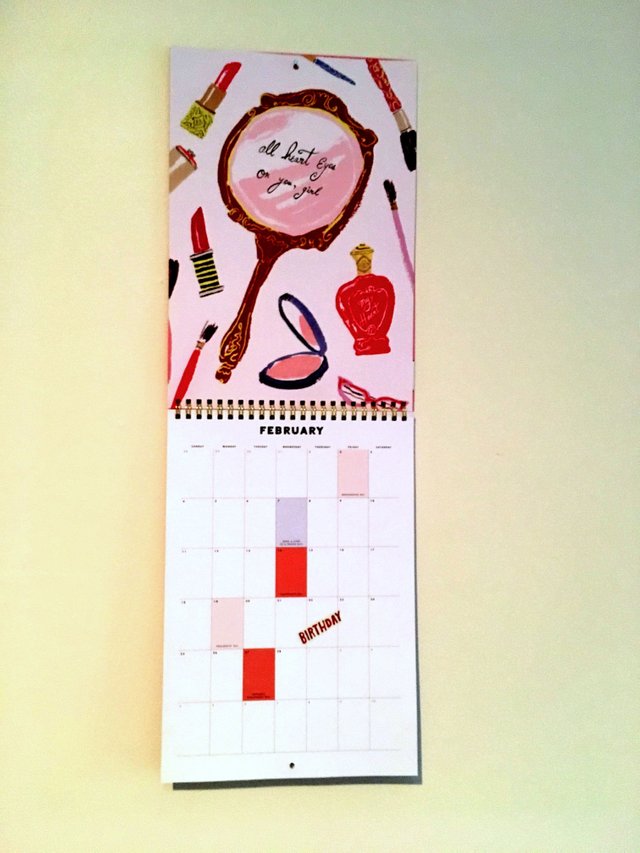 The 33-year of age daughter (Laner - her nickname) gave me this calendar the other day. Isn't it cute?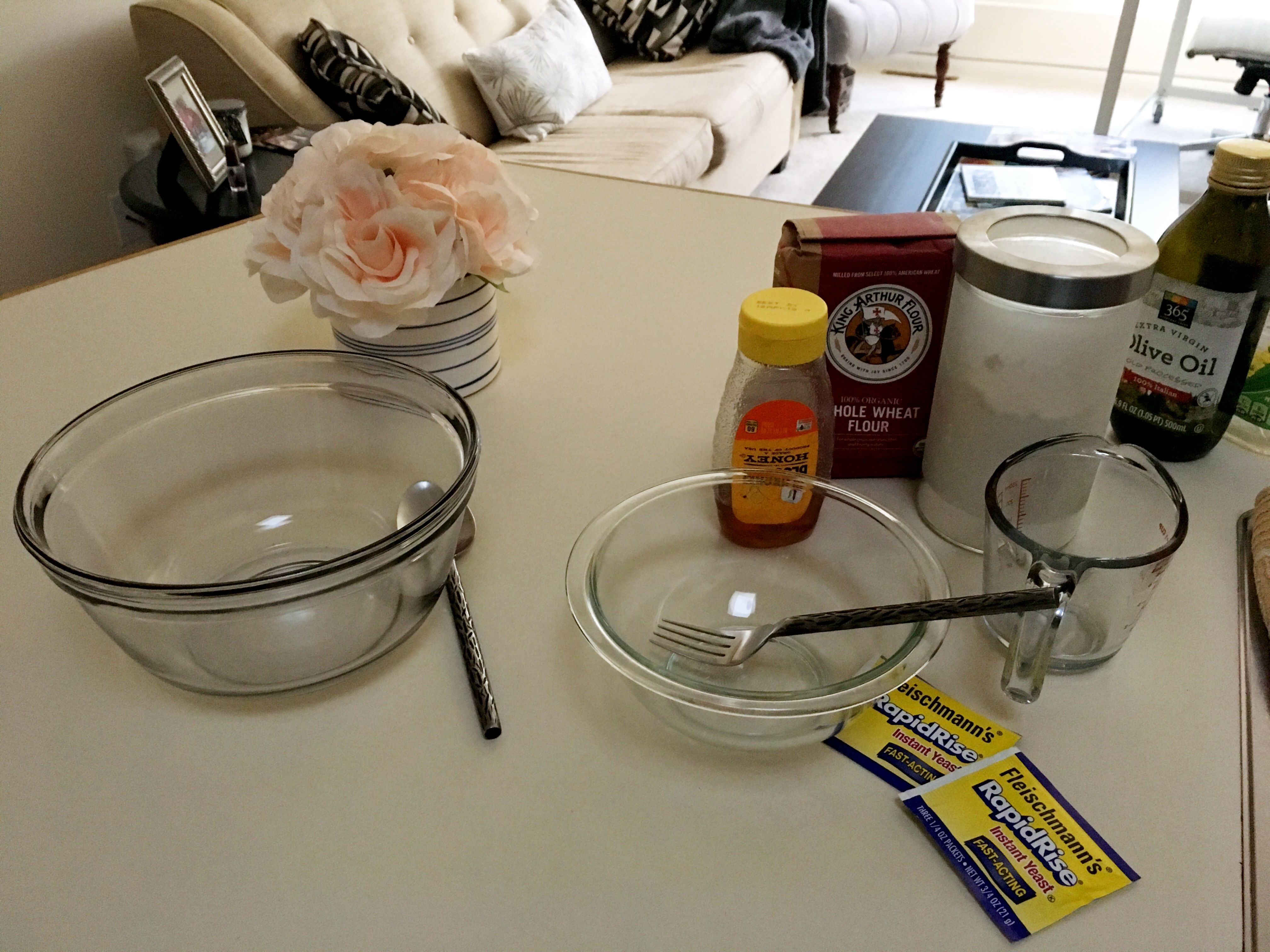 My bowls and ingredients to make some bread. (you'll see further below)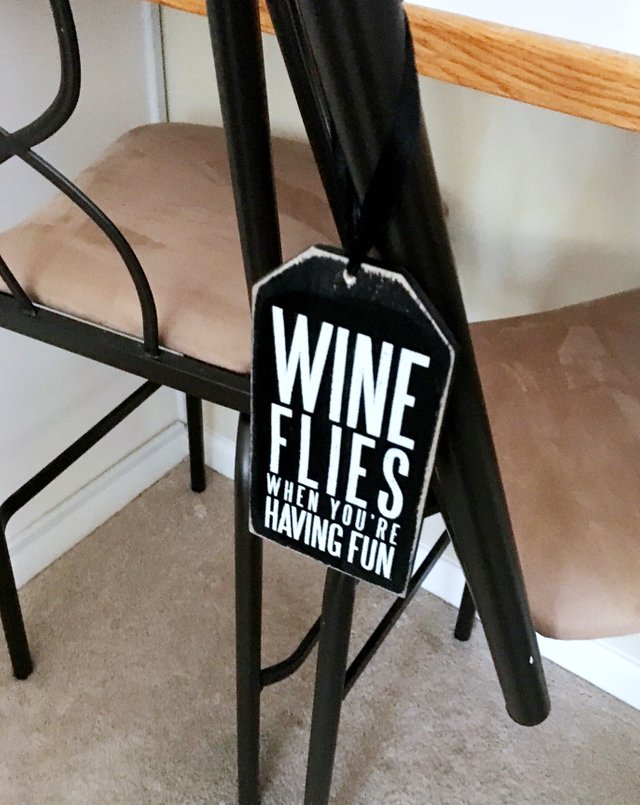 On the other side of the counter, there is a cute wooden sign about WINE hanging on the chair. The 30-year-old (Lisha - her nickname) gave me that as a gift. Most of the decorations in my house are from my daughters.
These birds are from my daughter and my friend (Tam)! Lovebirds (I call them!)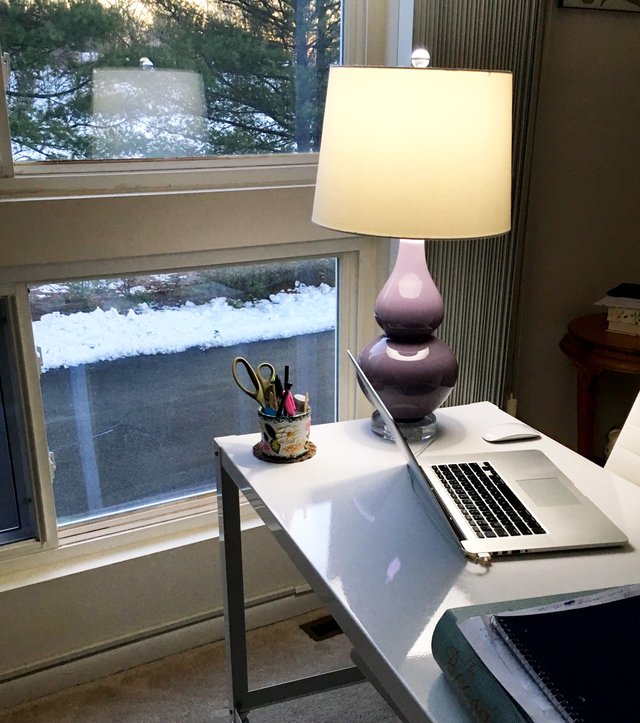 Here is where I did lots of work today. Writing and some marketing. The snow melted quite a bit as the day went on.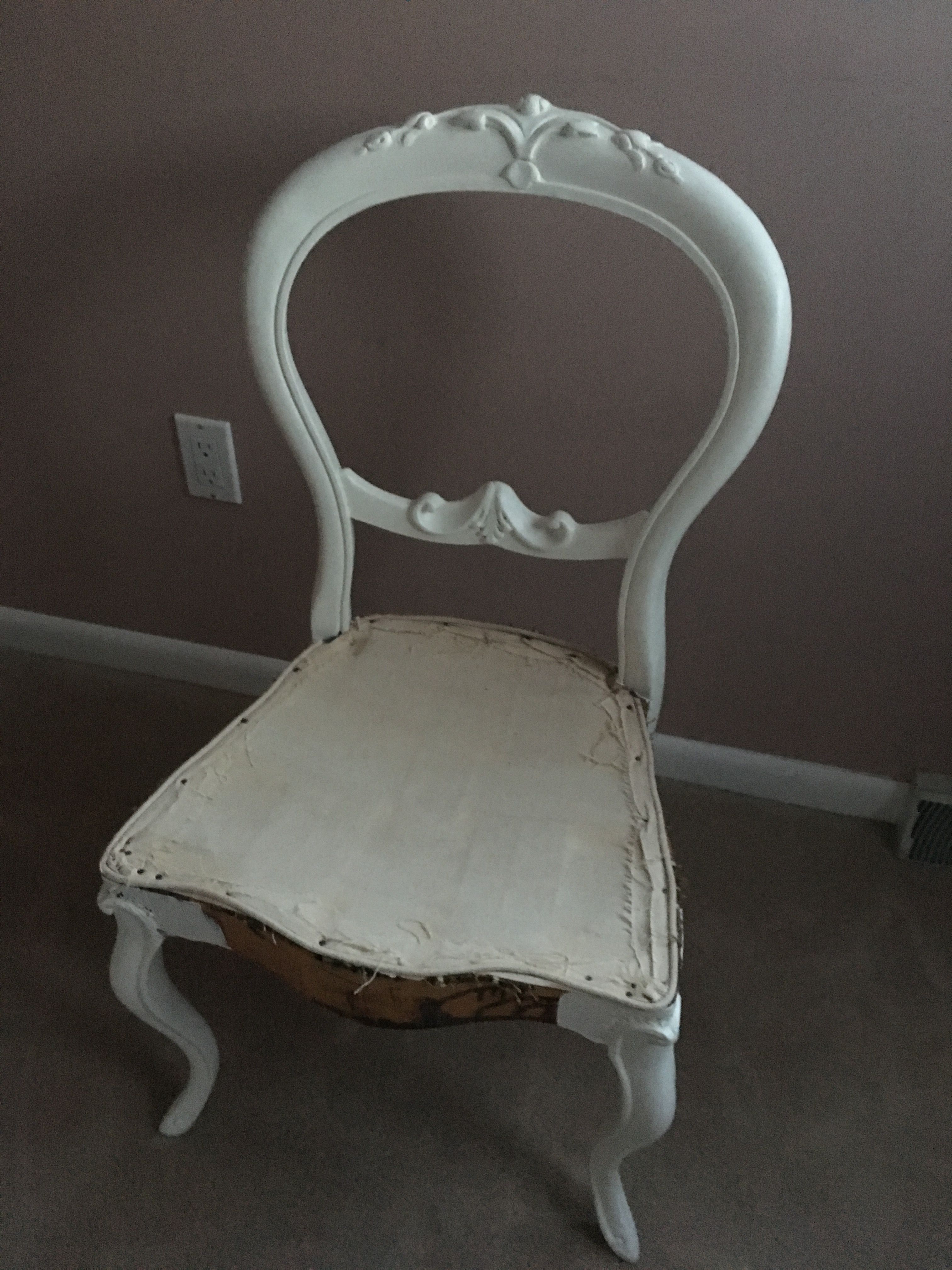 This picture is more for me. Why? Because I took the cushion apart about a year ago. Painted it. And left it like this. It's time I push myself and get the stuffing needed and some material, and make this a real chair again! Hoping looking at this post again will give me the push to get it done!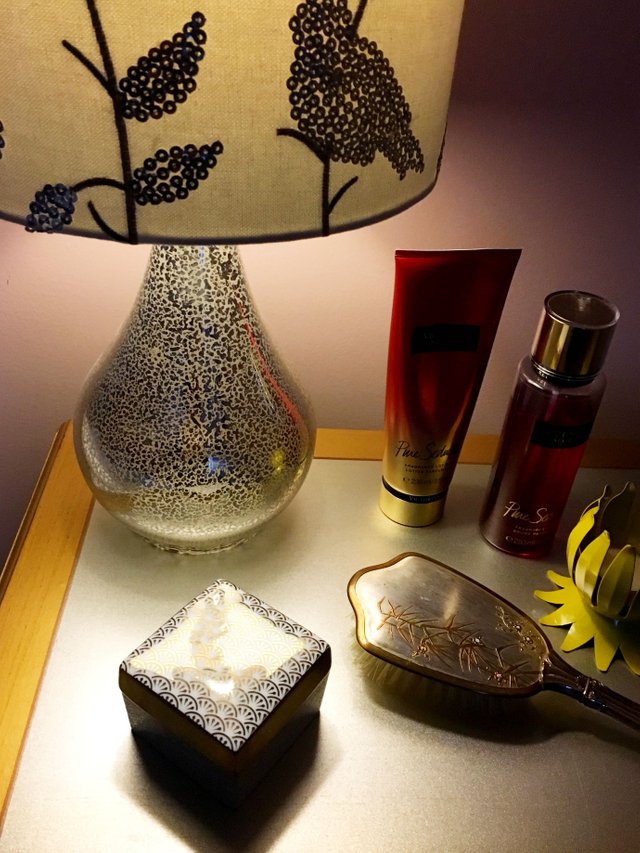 Once again, my daughters gave me the box (says MOM on the inside bottom). One gave me the cream and perfume, and the other gave me the candle holders and the vintage hairbrush!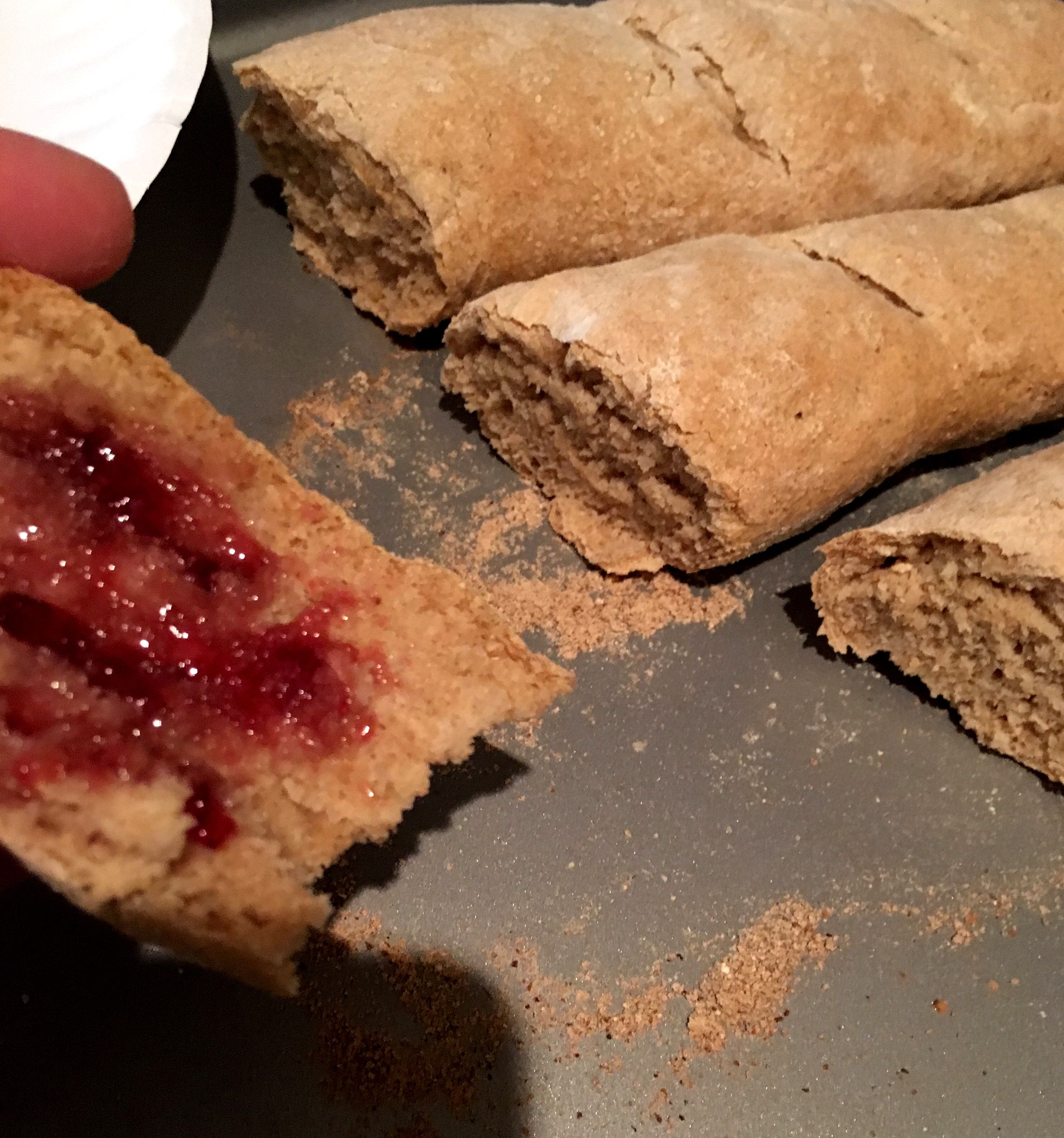 Jumped back to the kitchen (wasn't a far walk!) lol
But this picture is actually a little later when the bread was done. It was good. Fairly fluffy. I had a few small chunks with jelly and some with jelly and nut butter.
I'm going to have some for breakfast in the morning. Probably toasted. Maybe some eggs too. I'll see what my stomach wants then!
Hope you enjoyed my condo walk! Stop by again! :)