Walking through the crazy New England weather!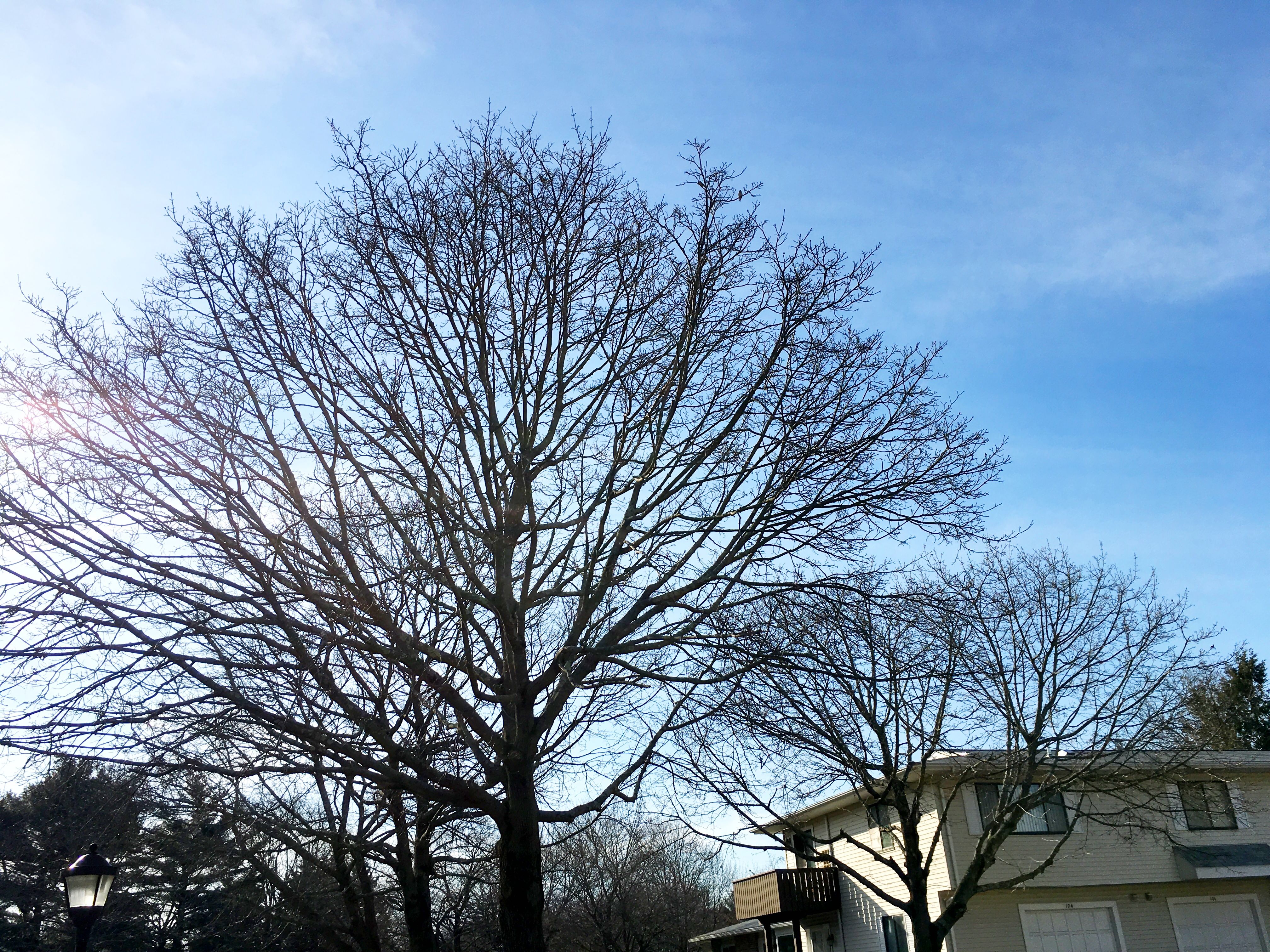 We are having quite the variety of weather. I took these pictures two weeks ago. Since then, I've had to go back in for more surgery (minor this time, but still recovering a bit). And since then, we've had heavy rains, winds, snow and more coming in a couple of days. Thought it was a good time to post these. I'm hoping to take a few more pictures after it snows again later this week!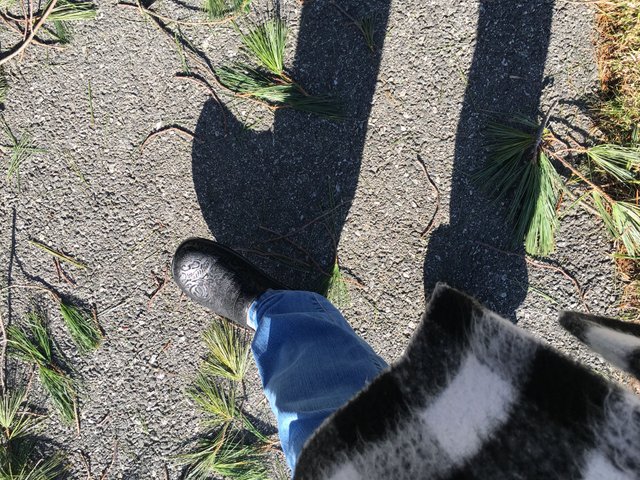 They looked so happy in the pond on that day! Hope the ducks stayed safe during our windy weather a couple of days ago!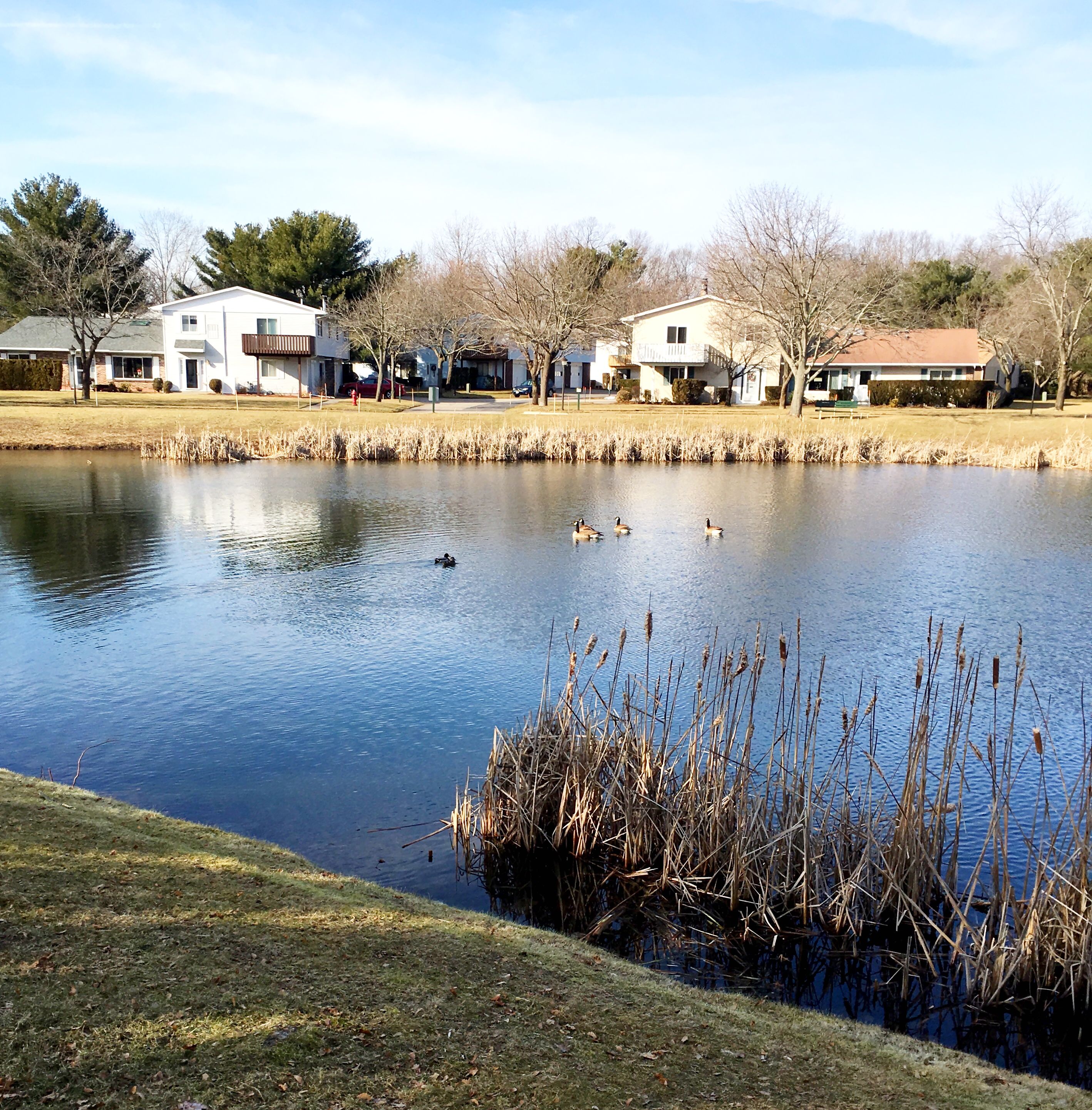 I'm dreaming of the warm weather and sitting on the bench at the pond for a bit. It'll be here soon, right?! Around the corner! Just not this week :(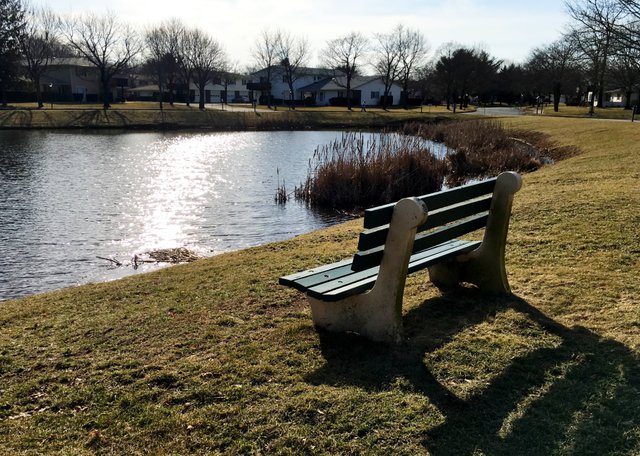 Look how cute! Family time :))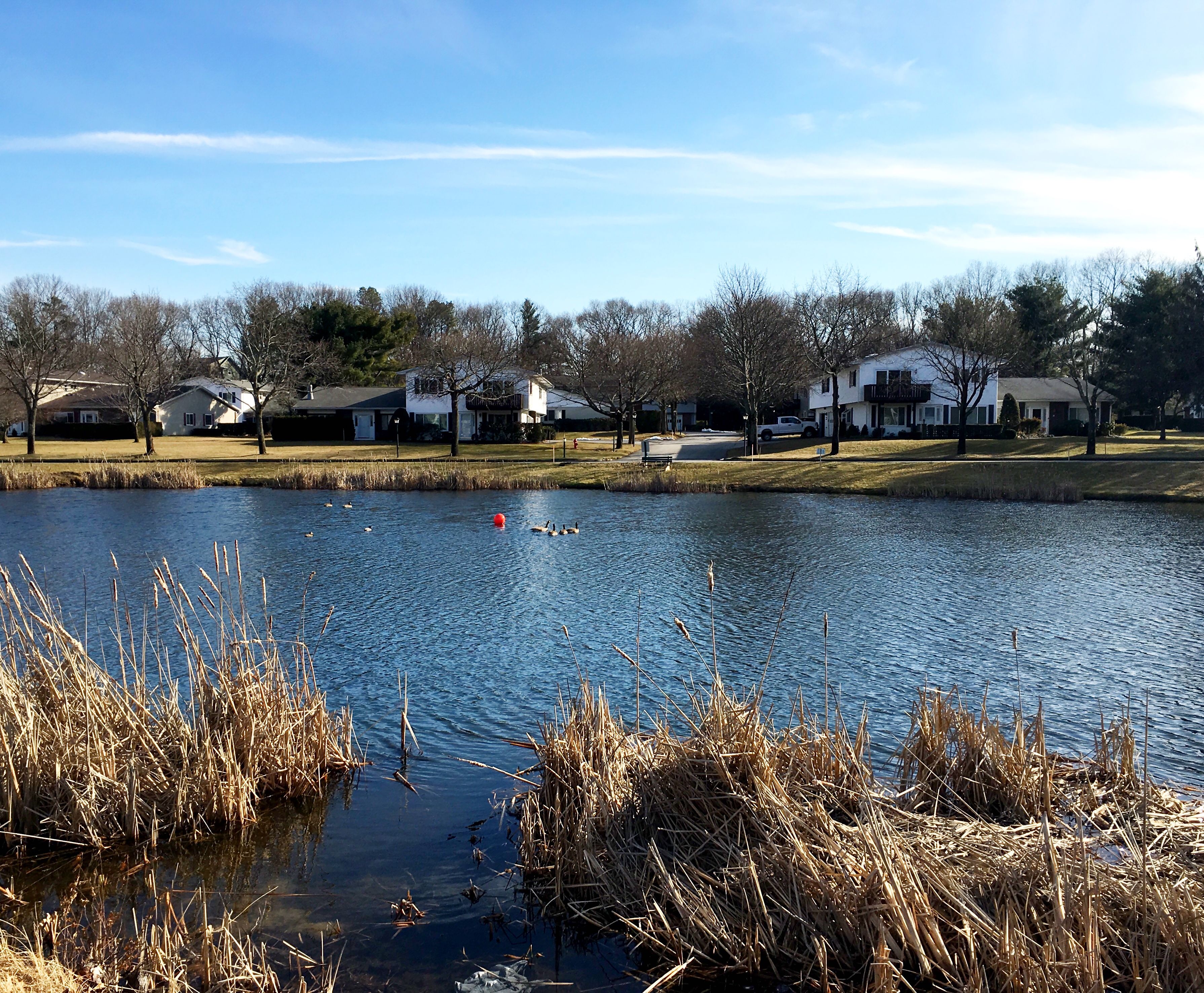 I thought when this snow pile melted away, we wouldn't see anymore, but we will in a few days.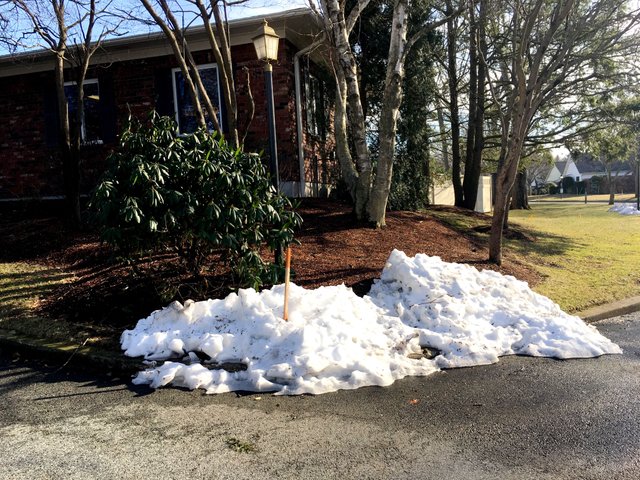 Planes enjoyed the good weather while it lasted.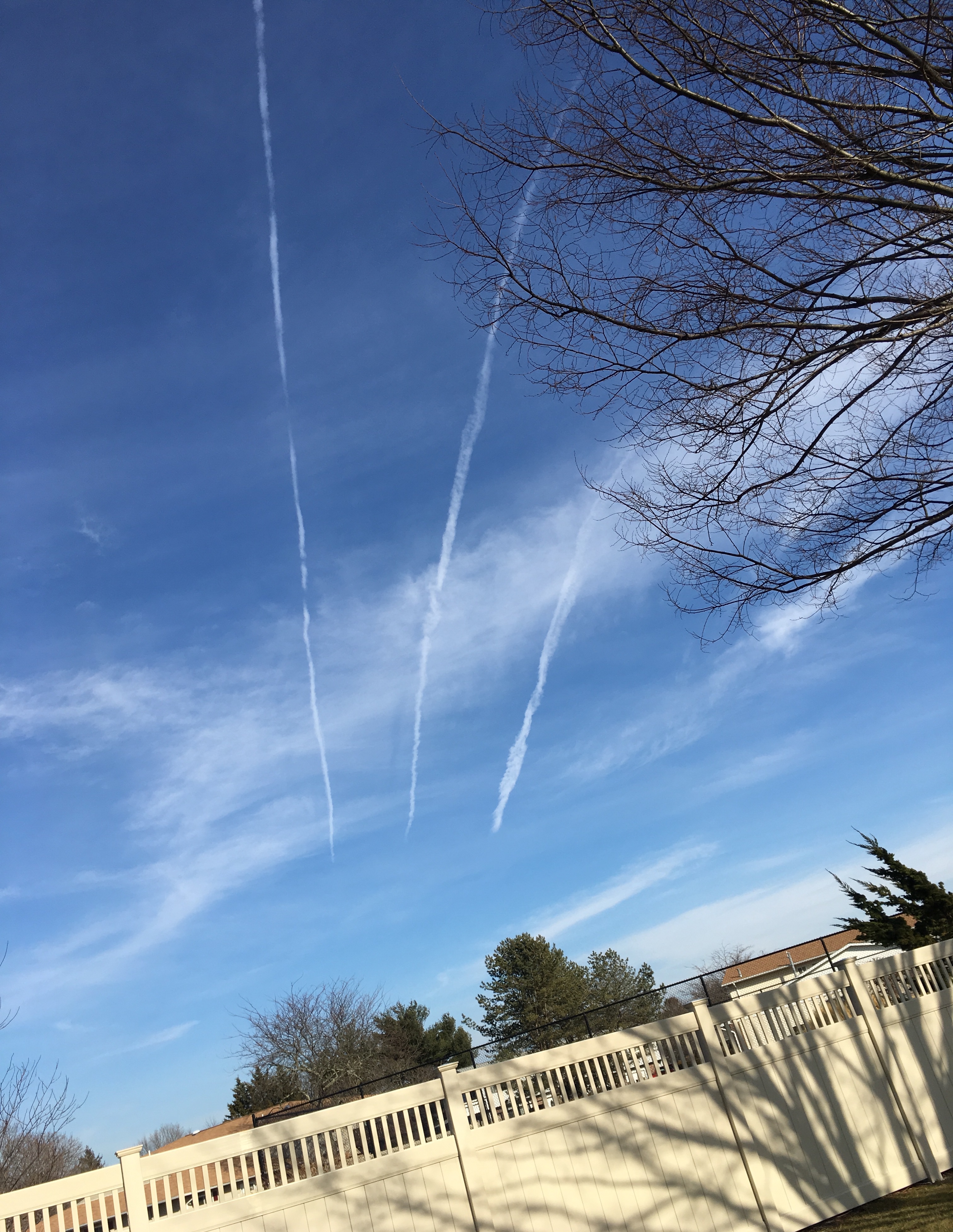 Back home.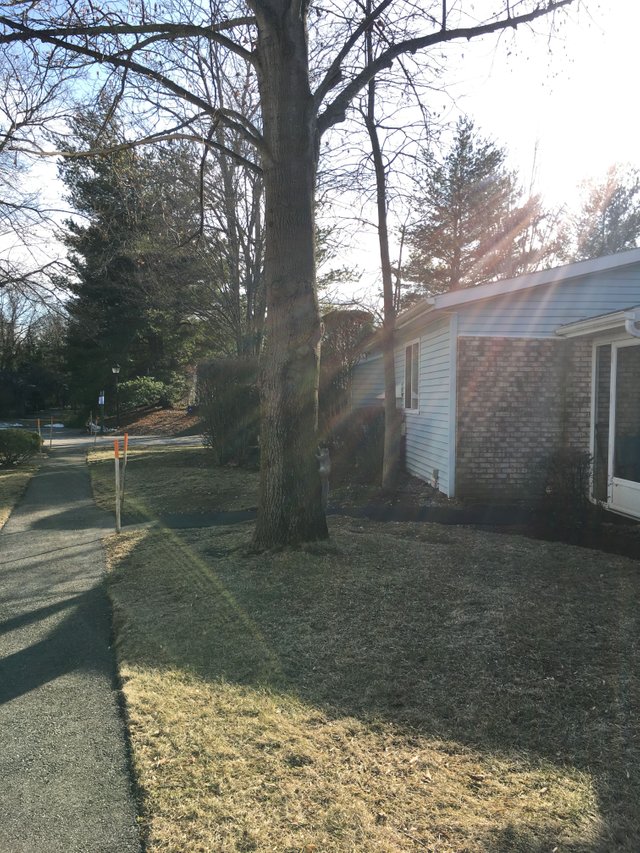 Signs of spring with ground cover popping up!
Those sprouts here and there give us enough hope for the good, happy, warm weather working its way over to us after this wind ends, and the snow comes and goes this week... maybe.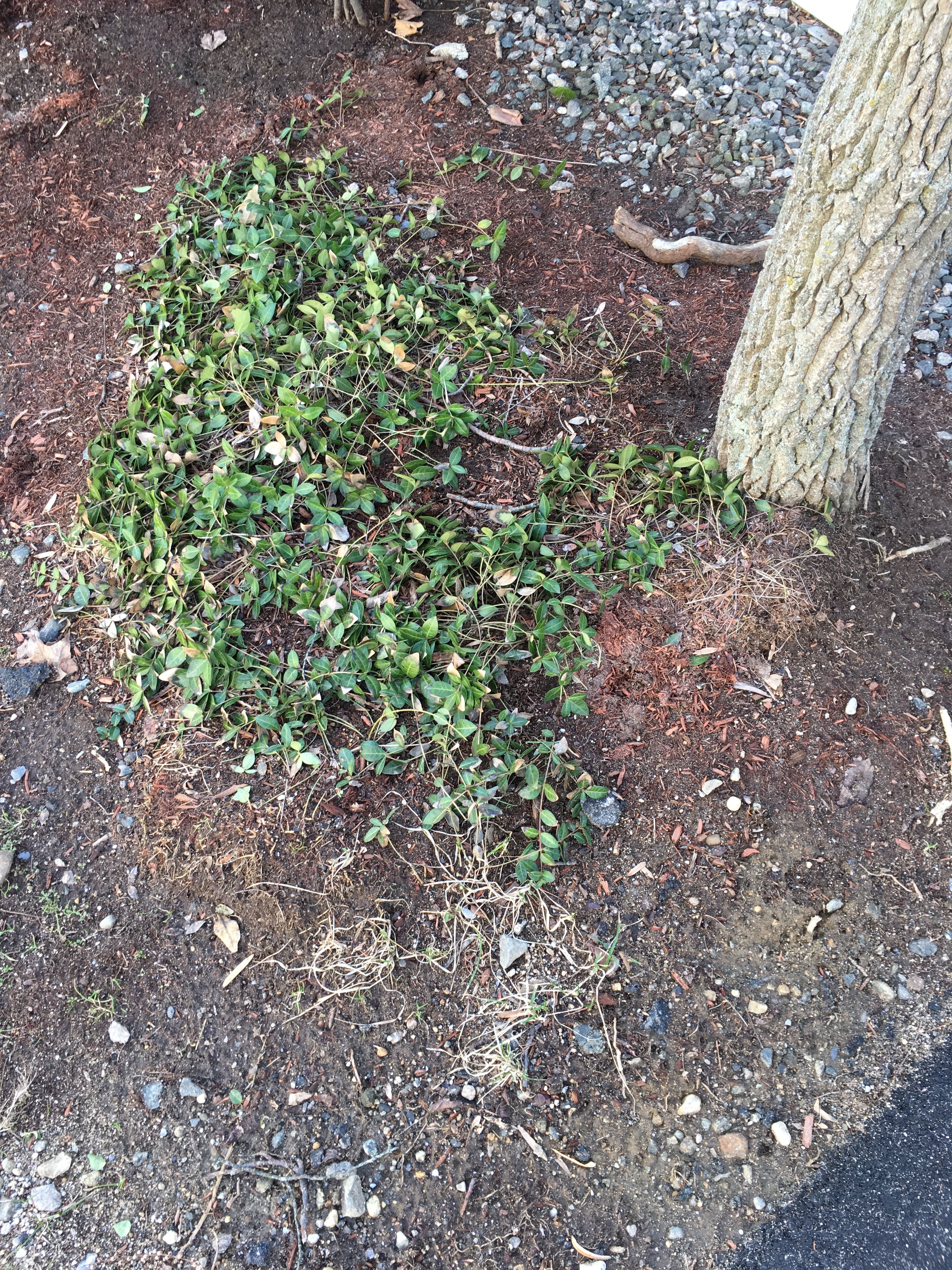 Keeping my fingers crossed I'll be wearing sandals a day or two here and there very soon. Are you?!