Walk With Me - See What I See - On Into the Night

Asiatic Day Flower
It's time to go with me on another stroll around the Hill Homestead. There are different things blooming all the time. I like how my gardens get full when I leave them unattended. Some "weeds" can turn out to be beautiful wildflowers!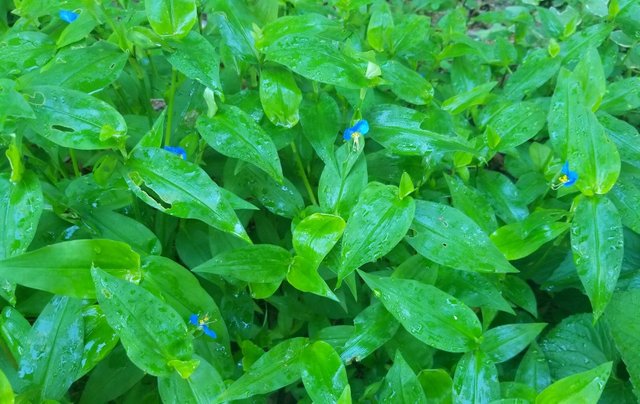 Several areas of my south house shade garden grow this beautiful but invasive, non-native Asiatic Day Flower. Most gardeners run away from this plant screaming. They grow SUPER prolifically. Each flower lasts only a day and each seed head can produce thousands of seeds. I pull whatever escapes my garden's boundaries but leave the rest. The soil right next to the house is nothing but clay and rocks so I am happy to have anything that is willing to grow there, especially one that acts as a ground cover like this one does.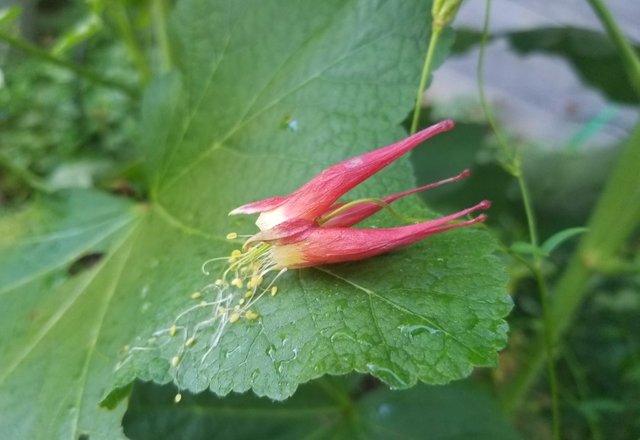 Columbine flower resting on a hollyhock leaf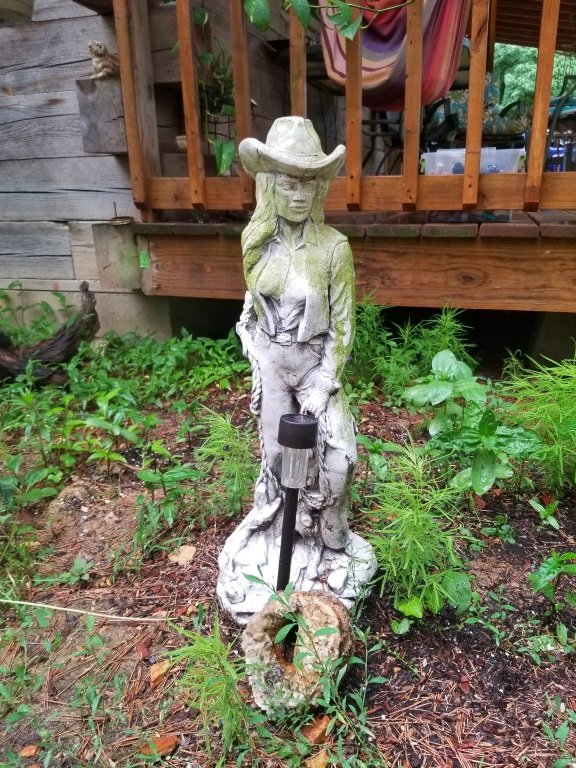 My cowgirl daughter inherited this statue from her late great grandmother who also rode.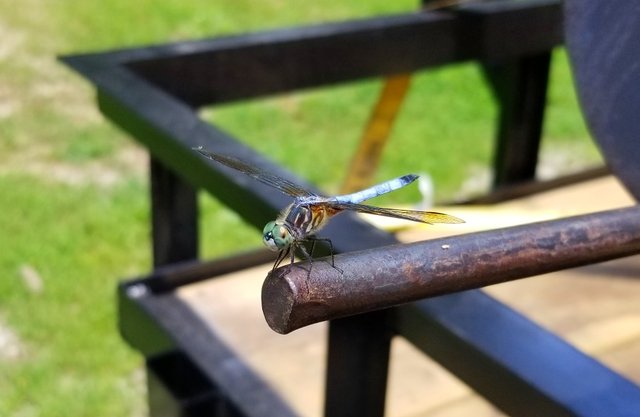 A dragonfly perched on a trailer. We have had quite the population of dragonflies. Is it true that they will eat mosquitoes? Because we have zero mosquitoes.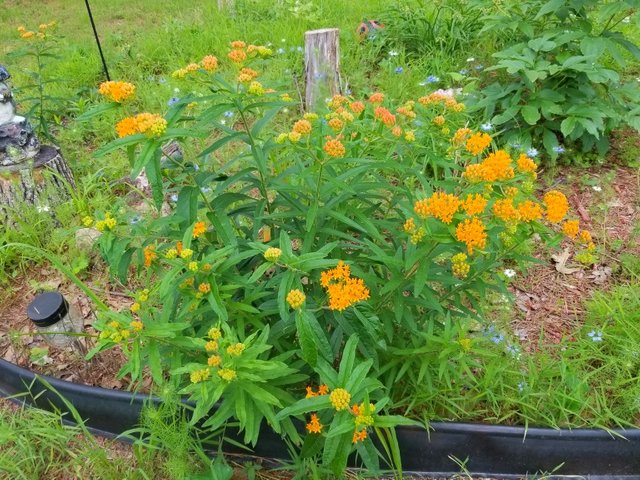 Butterflyweed (milkweed) just growing and growing! I've only seen one Monarch caterpillar so far so I check these plants almost daily hoping for more.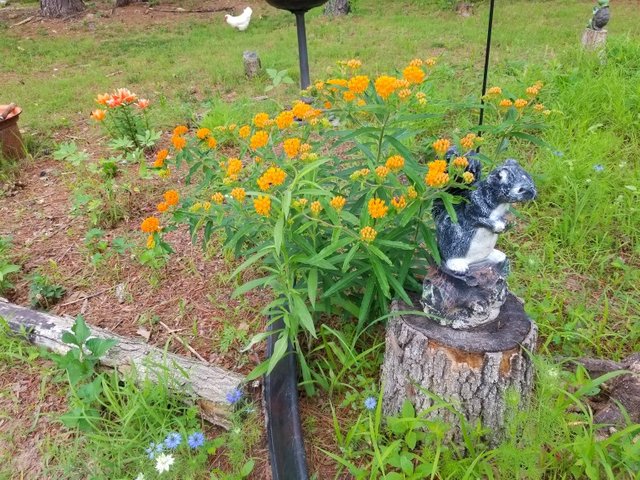 More milkweed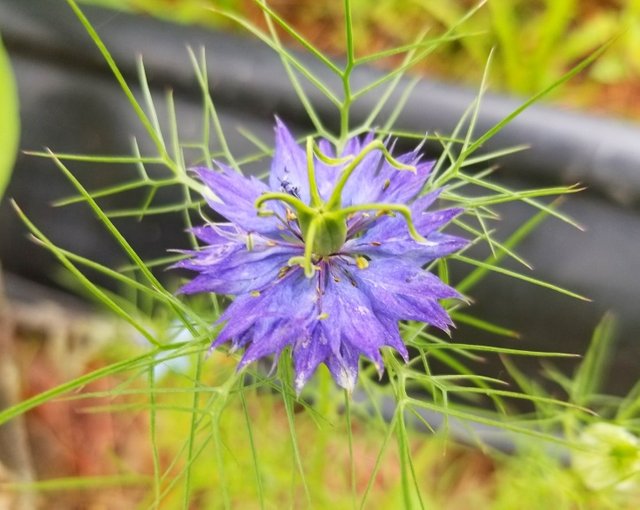 Love-in-a-Mist flowers. These reseed themselves and after a few years will take over. But they are easy to pull and the seed heads are super easy to clip off. I don't feel like they are that hard to control.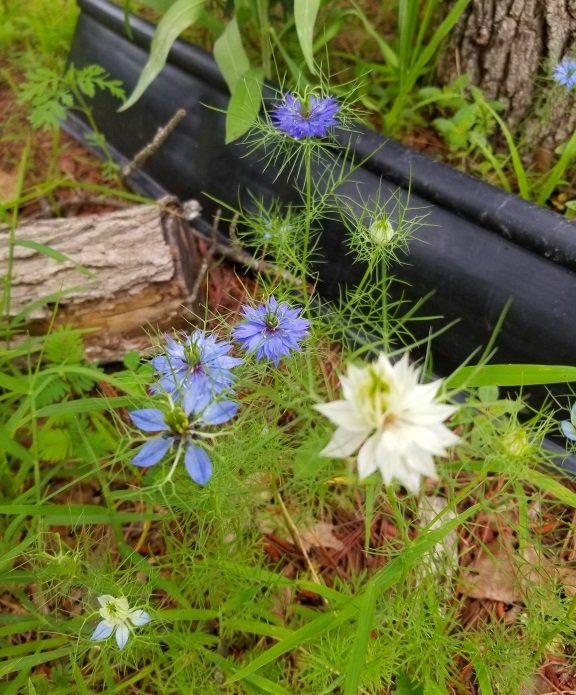 More love-in-a-mist. They randomly come in white, blue, almost purple, and almost pink.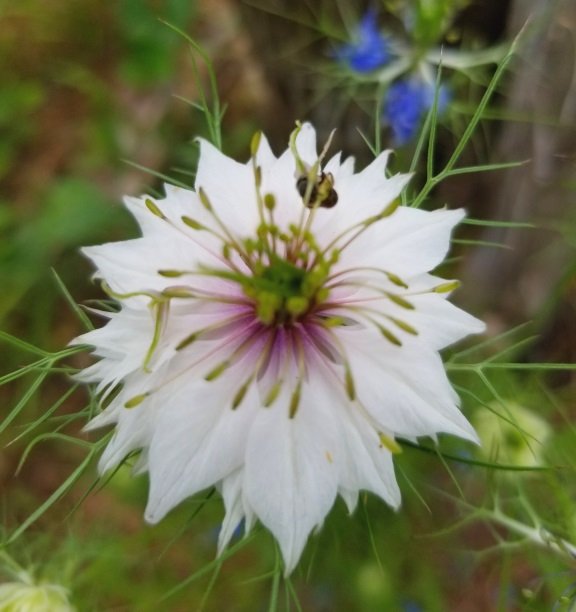 This one is almost pink. It also has a little bug friend! Yay pollinators!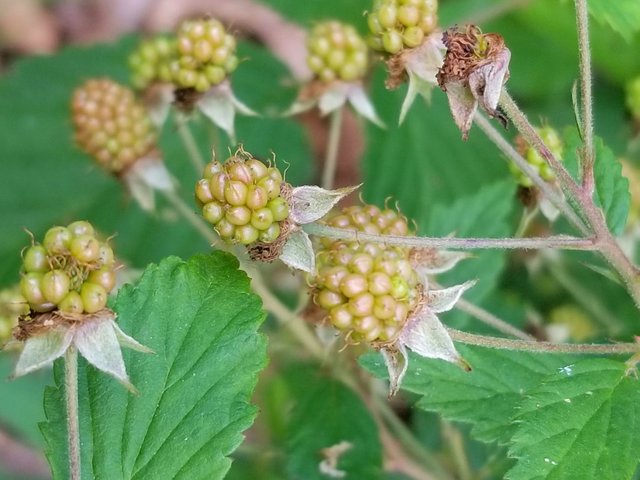 A row of wild blackberries are growing on our eastern fence. They come from the neighbor's side and they don't currently attend to their yard.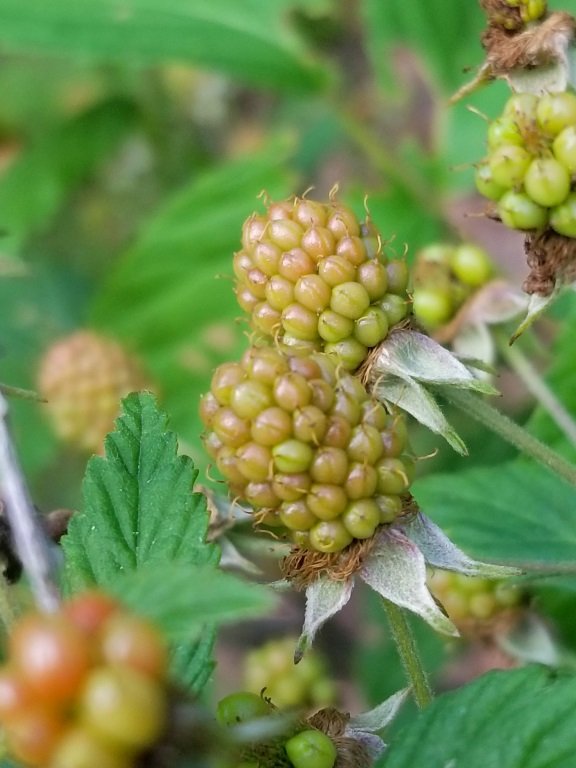 Immature blackberries. I hope we can get to them when they ripen before the birds do!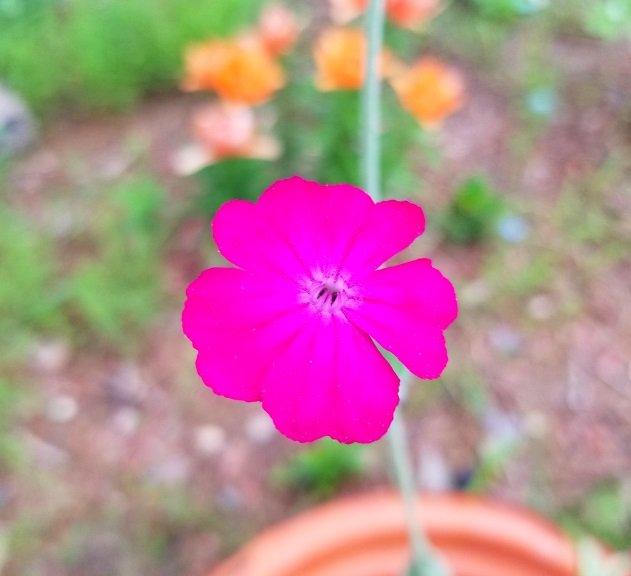 Rose Campion. I just transplanted these and now I am hearing that they will reseed like mad. But you know that's okay with me in this spot! It needs it!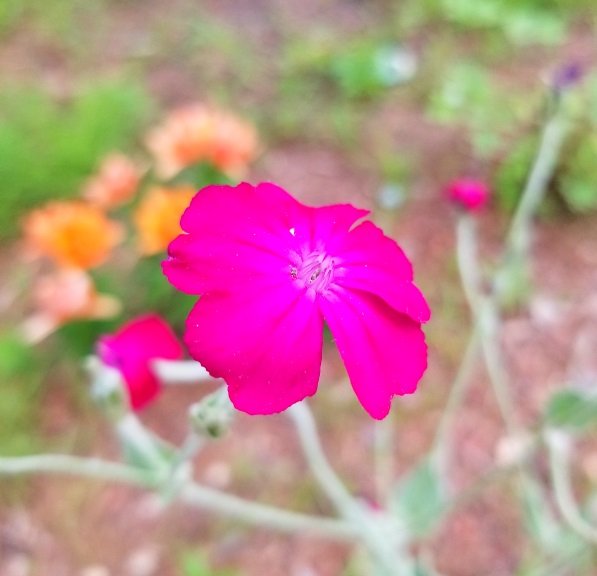 These are so amazingly hot pink!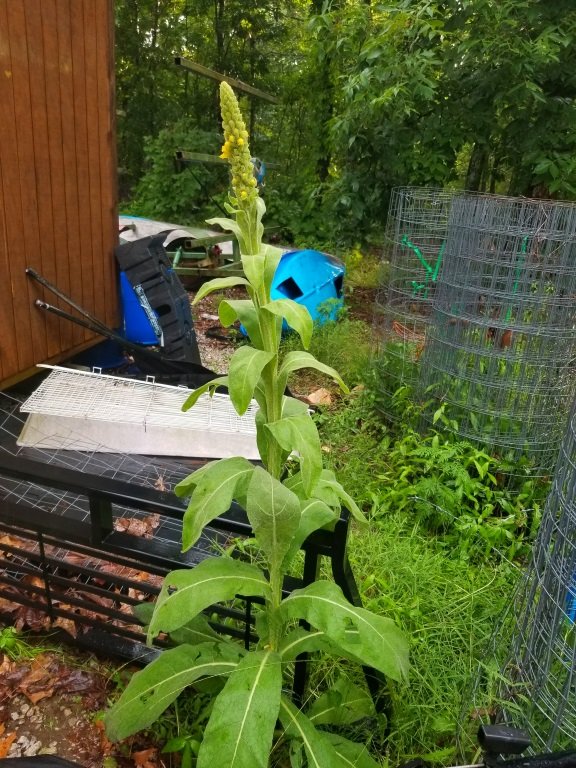 Found this huge Mullein growing among some junk behind the shed.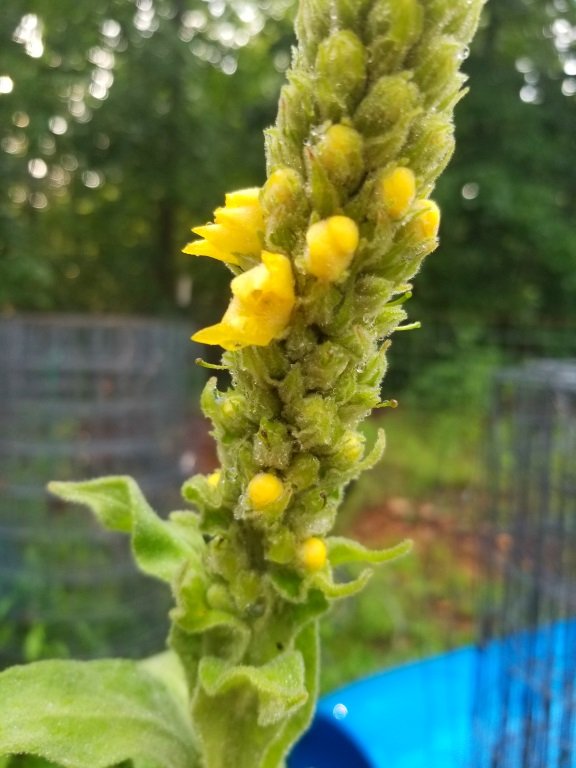 It's really thriving in neglect! Haha!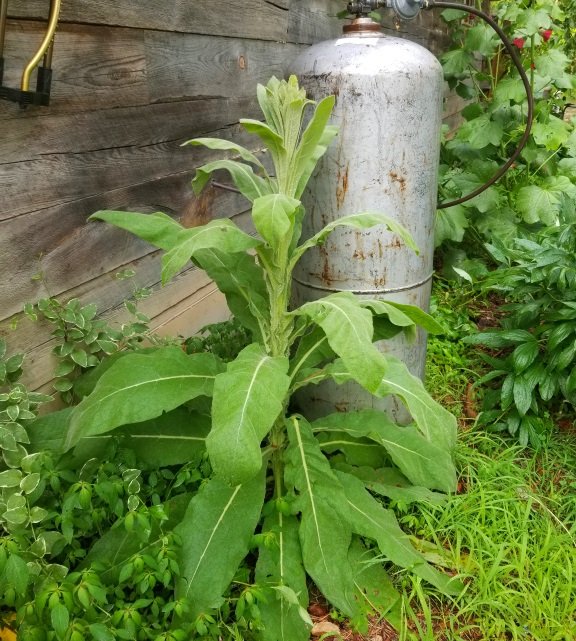 Another, wider mullein in my south of house garden. This one gets watered when I water everything else and is taller but hasn't began to bloom yet.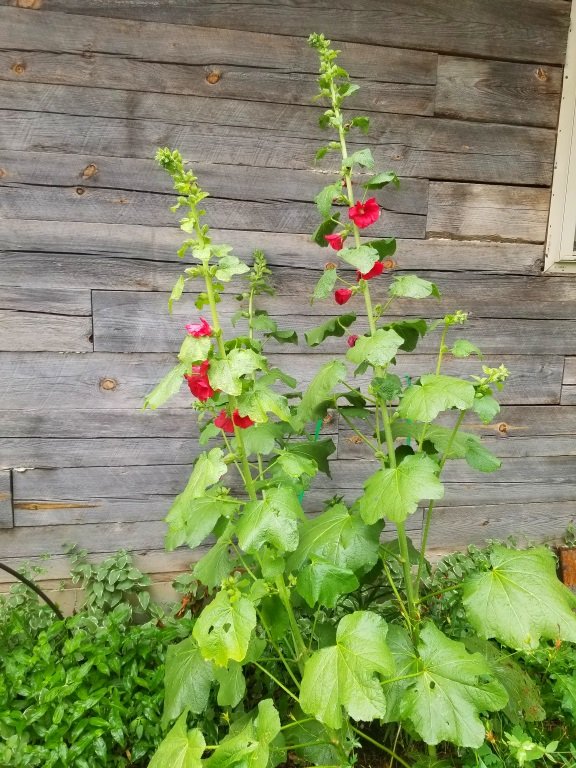 Now back to the red hollyhocks!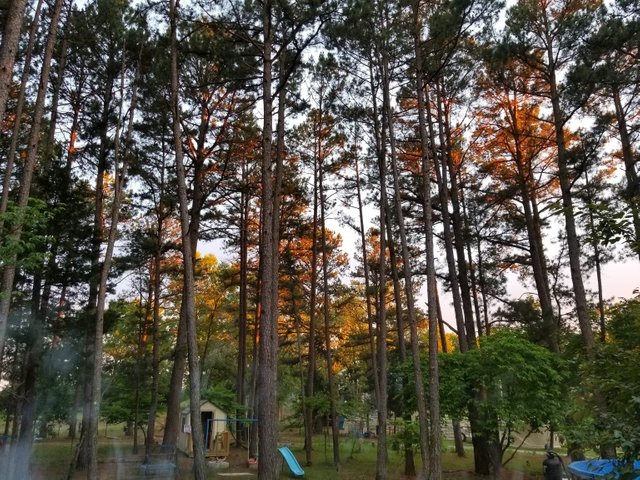 Now the sun is going down. Time to head to the house for a bonfire!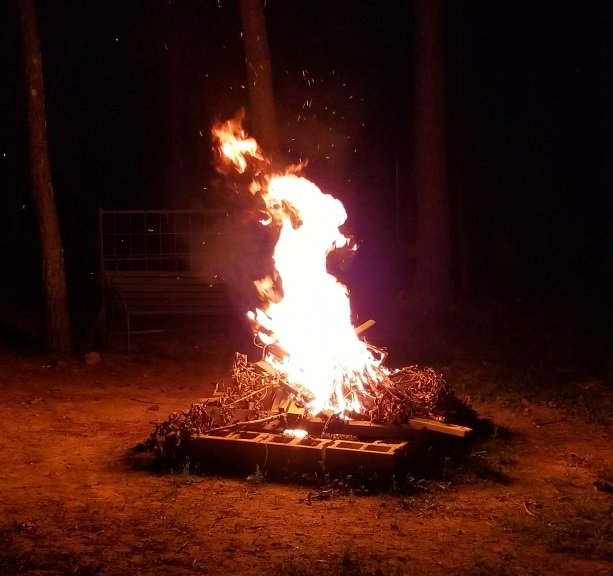 FIRE!!!
The bear had a friend over so we decided to burn the pile of wood and branches that had been building up. After it all burned down a little we roasted marshmallows and had s'mores. Perfect end to a pretty nice day.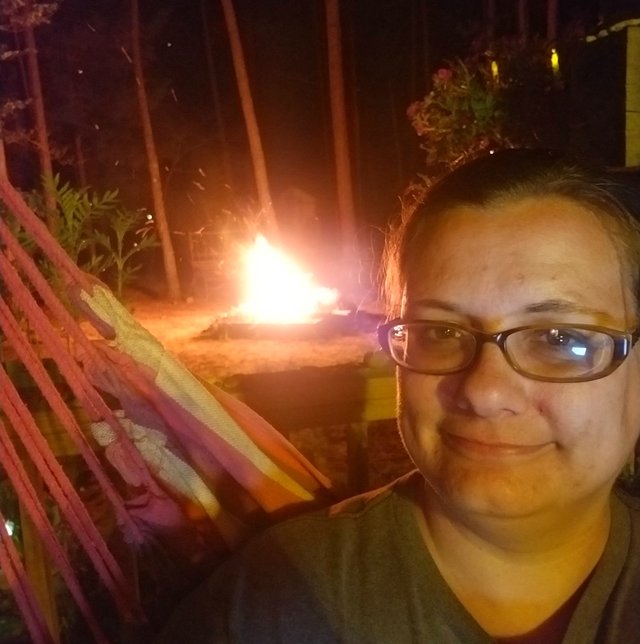 Me in my Happy Place
Thanks for coming along with me! Hope you enjoyed the flowers. If not, sorry there were so many! I can't help it! Haha!! See you all next time!