Walk with Me - Sometimes When You Wish for Rain... (Pics and Video)

...You actually get some! We had a surprise pop-up thunderstorm last week that instantly cooled us off from the 90's to the 70's! It was pretty sweet.
I was cooking dinner. After a few hours the rain stopped. I took a walk around the yard to enjoy the coolness and to take some photos for you!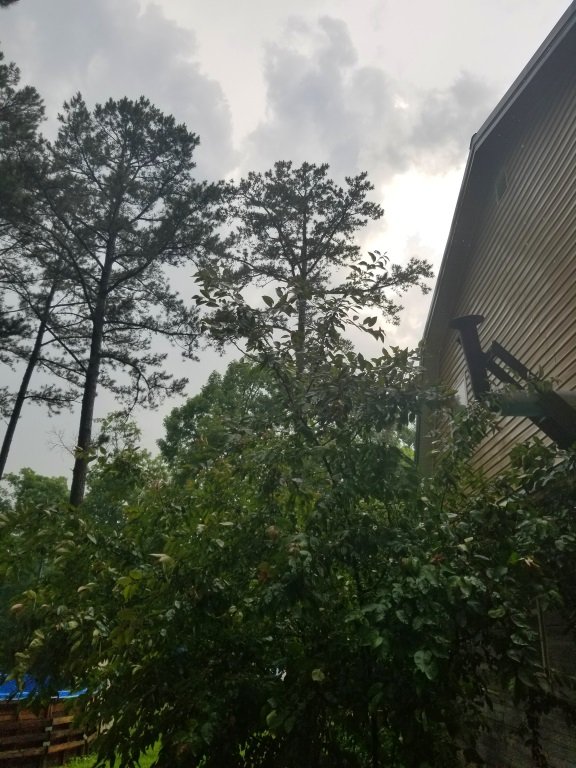 The clouds still looming overhead, which is perfectly fine. It kept it cool all the rest of the afternoon and evening on.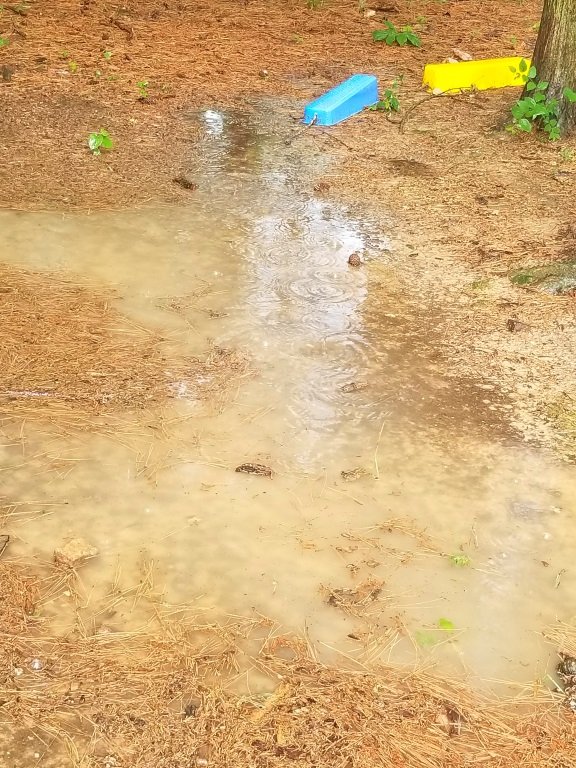 Our yard is full of puddles! I love it! We definitely needed this long rain.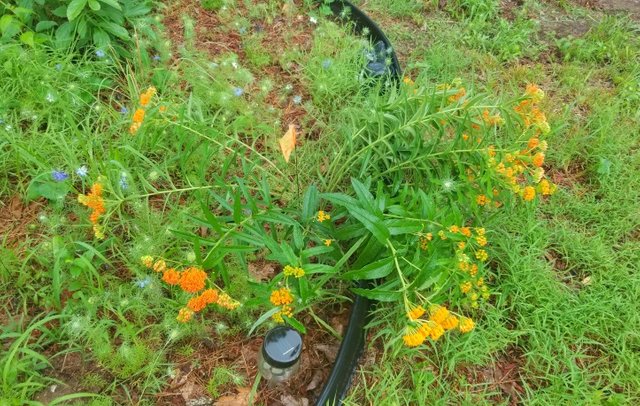 My milkweed got a little squashed by how hard it rained, but they will be just fine. No worries.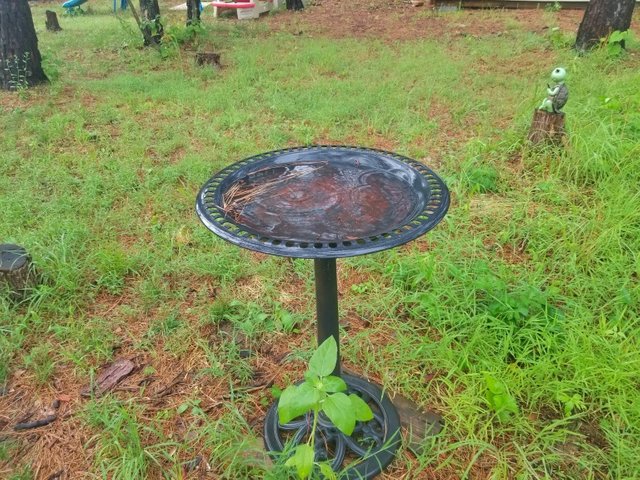 A full birdbath!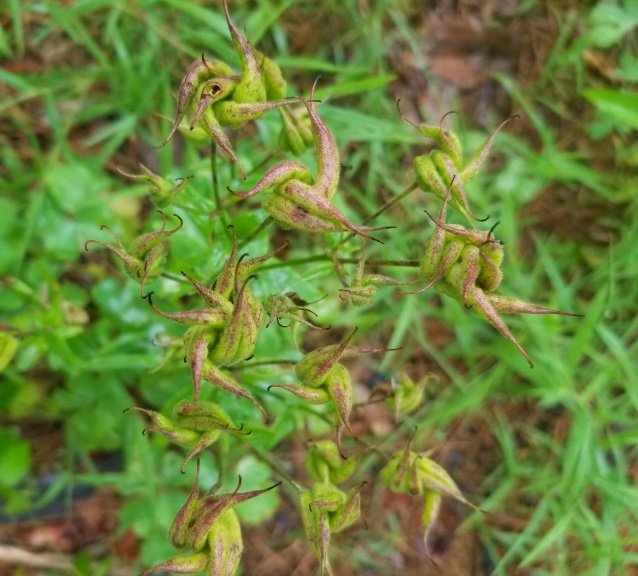 The swirls of columbine seed pods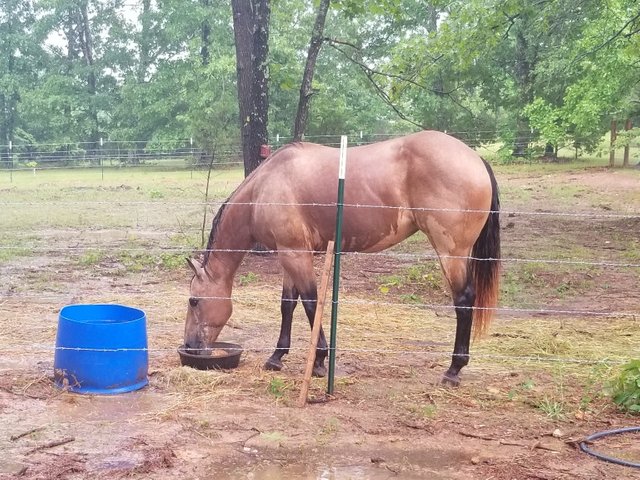 Stormie seems to have enjoyed the rain. She looks like she took a bath! It really helped cool her off.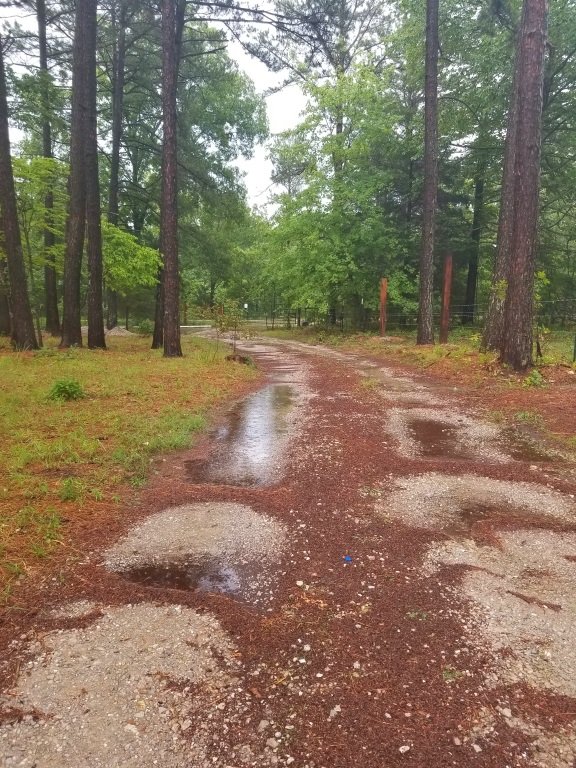 Puddles down the driveway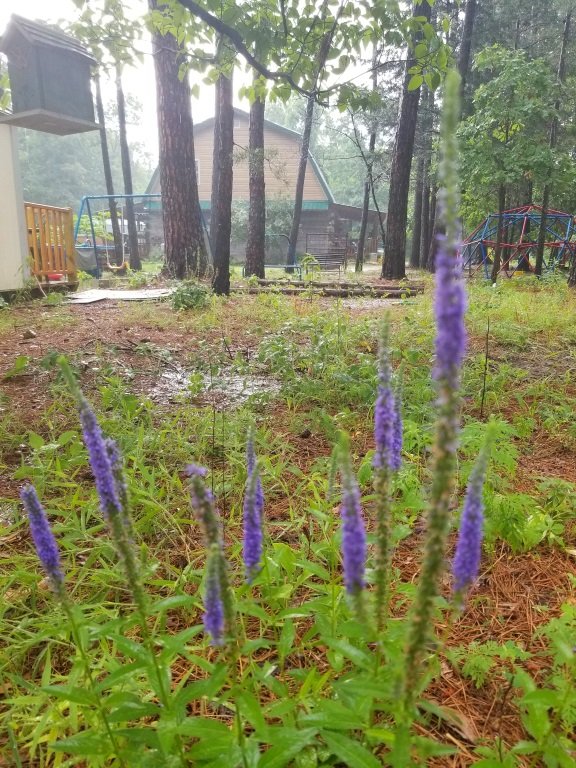 Wet flowers, drinking the rain up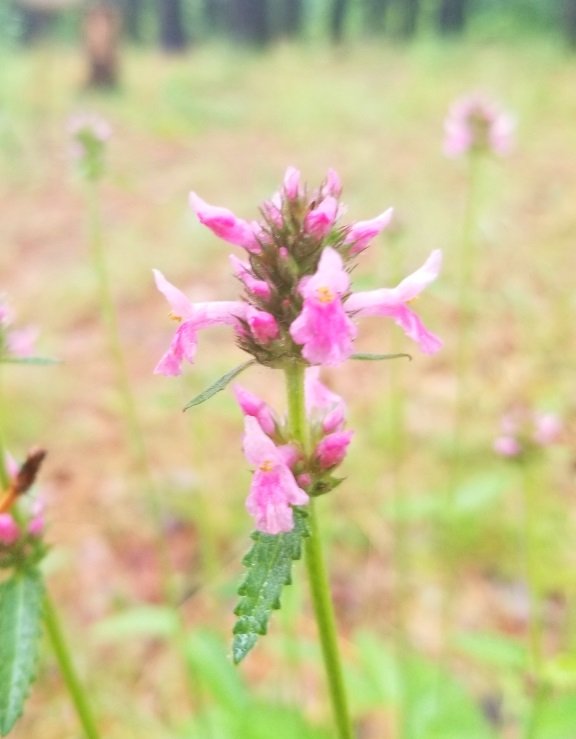 POP! There's another!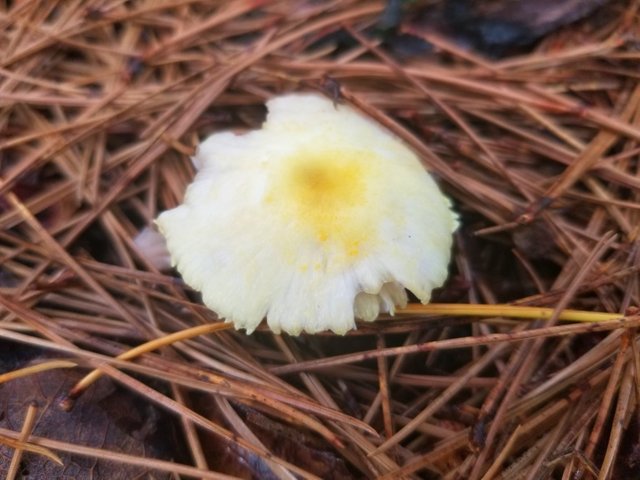 Mushroom mushroom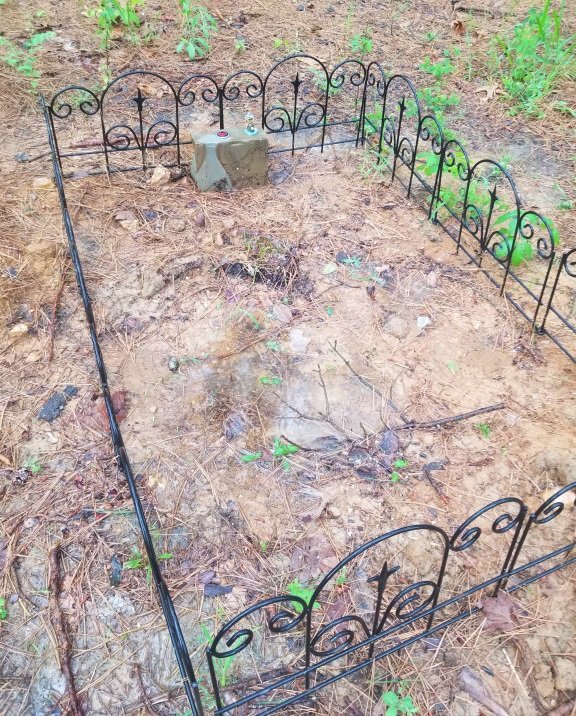 Merle's grave. The rabbits ate the red clover I planted there. I should have known better.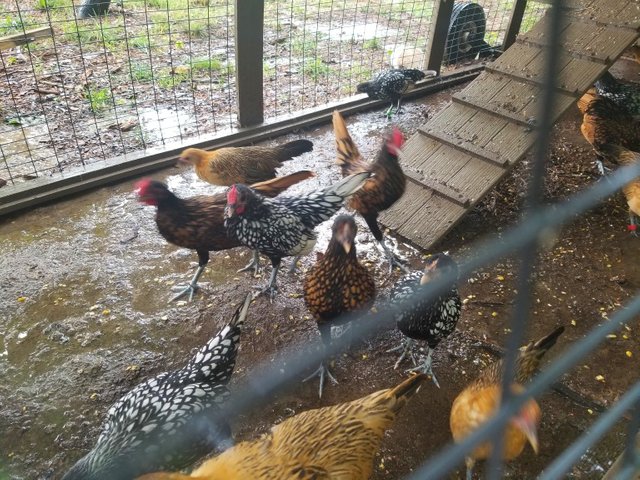 The Bear's bantams are enjoying the cooler weather. When you walk up to them at first they run to the back of the pen but in a few seconds they run back to you hoping for a pet, or a treat. Very friendly little birds.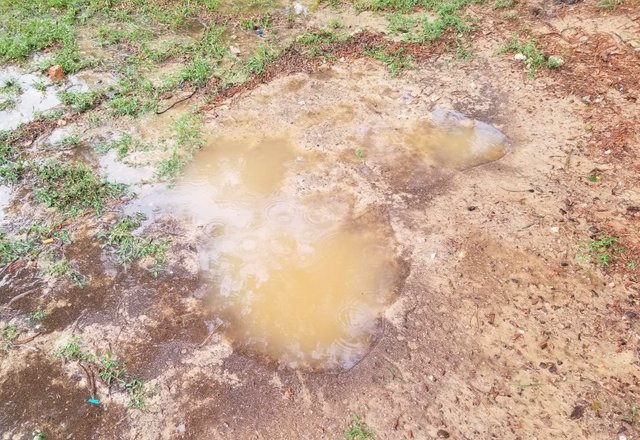 Another puddle, this one from a large hole courtesy of Buttercup and Blossom.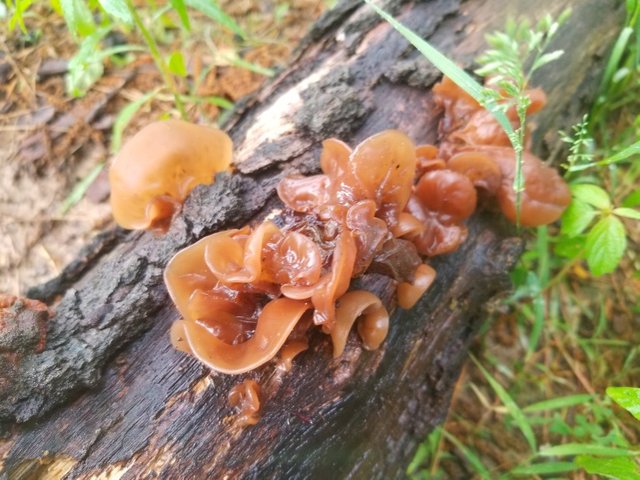 Wood Ears on a log. These always pop up after a good rain.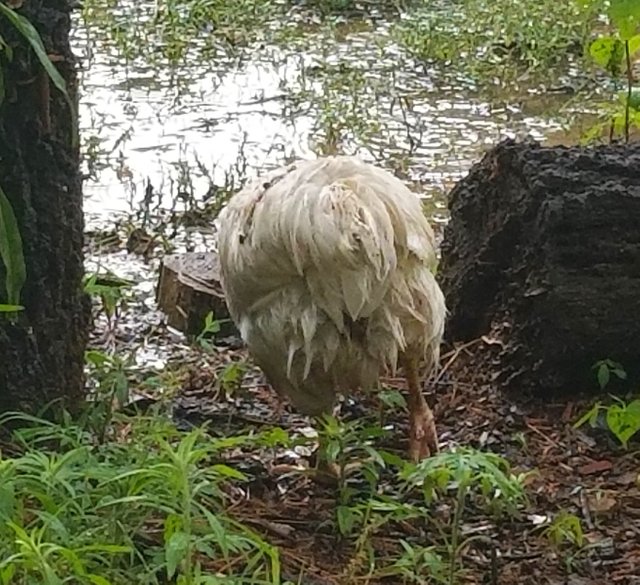 A wet chicken...why are they always too dumb to seek shelter?
So that wasn't very exciting. It was pretty exciting at the time though because we really needed the rain and the cool air. It was, as my husband says, "About damn time."
Thanks for stopping by! I appreciate your comments, upvotes, resteems, polite waves, whatever! Later!