Walk With Me around Trigg Beach, Australia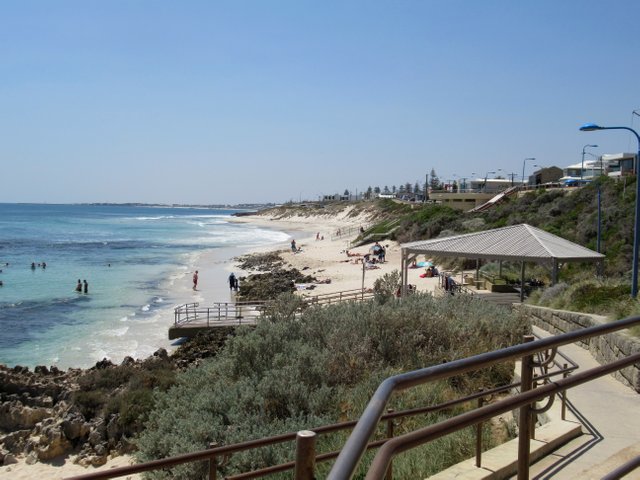 I leave the B&B, my base for the past two weeks in Trigg, a suburb Northwest of Perth. We're heading to the coffee shop. Down the street I go, rounding the corner and walking a few minutes uphill. Reaching the top, I see endless ocean ahead. Now we head downward. Turn left and another block and I'm at Yolo's.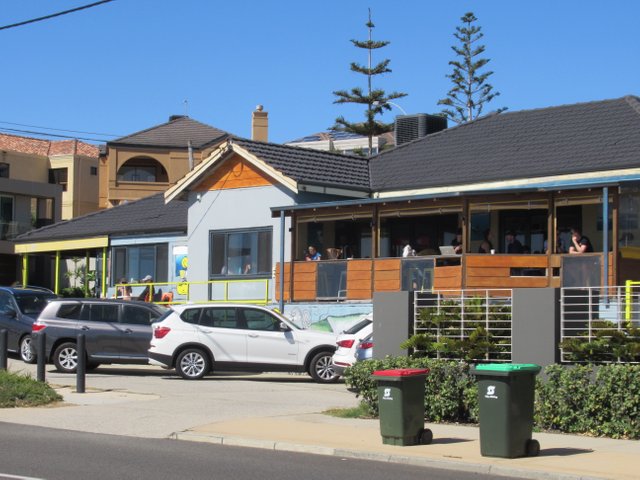 From my stool on the deck, above right, I look out over the ocean. Today, the sky is a beautiful blue and the temperature is around 24 C (75.2 °F), perfect. Across the street and past the bike path is the edge of the hill with the beach far below. It's blocked from my view so I look into the distance at the freighters lining up to access the port in Freemantle, 25 km (15 miles) away.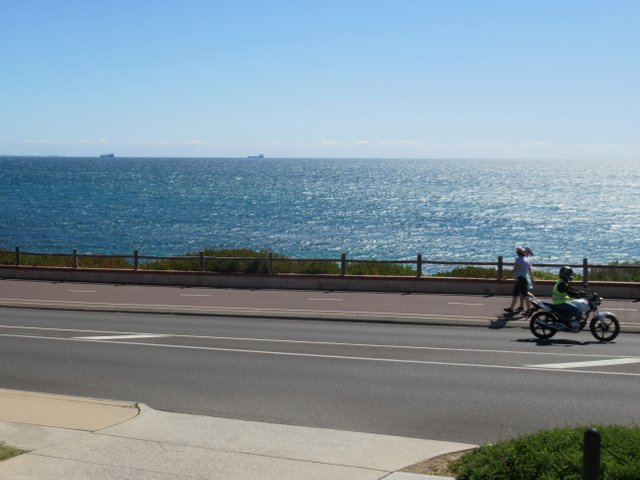 Let's go down to the beach



Trigg is known for having one of the nicer beaches in the area. Depending on conditions, you will see surfers, body surfers, windsurfers, and kite surfers. There are areas that are good for swimming and snorkelling.
A lot of thought has been put into beach access and well maintained facilities. Paths and steps lead through areas of natural reserve -- this is a fragile ecosystem. There are ample water fountains, a necessity in this climate, wheelchair ramps, showers, toilets, change rooms and parking. They even have a separate beach area for dogs.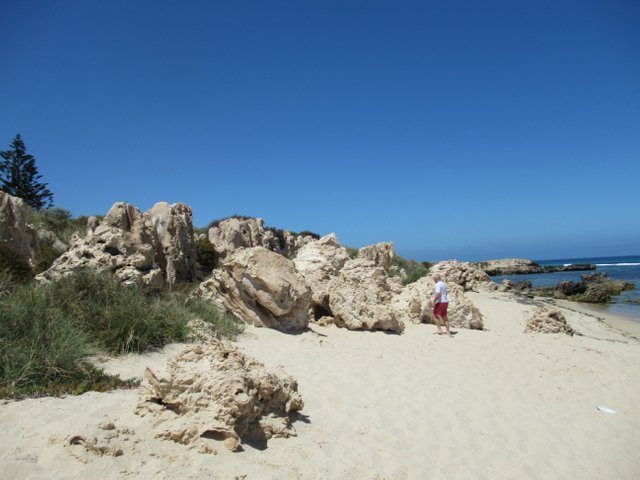 Outcroppings of coral limestone give the beach character.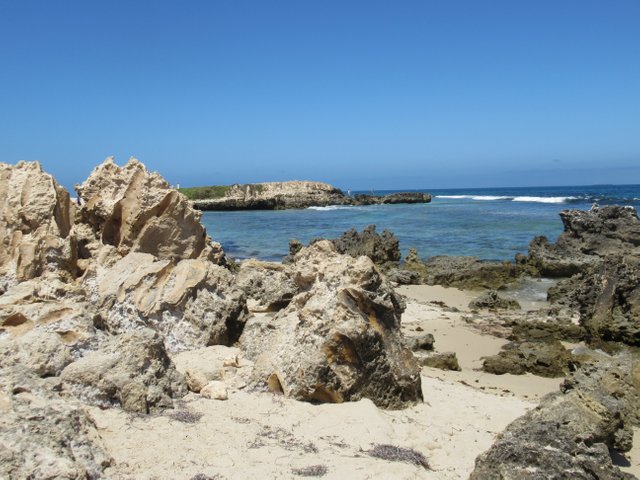 Here, they make it pretty difficult to walk.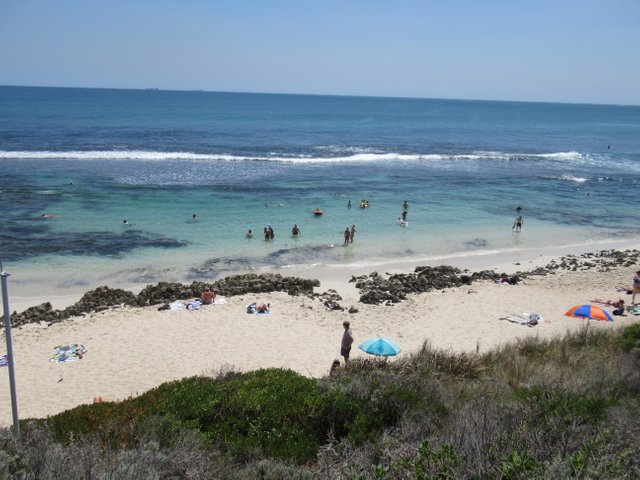 Mettams Pool, above, is named after the family that spent over 30 years, starting in the 1930s, clearing all of the sharp coral out of one area to make it suitable for swimmers.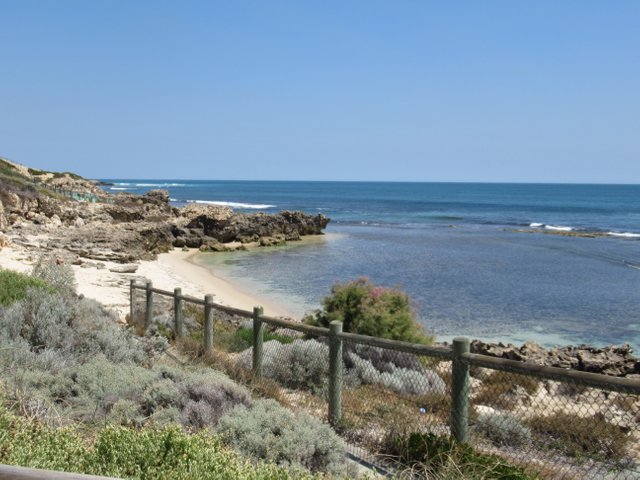 In some areas, the walk to the beach is steep. In other places, it's gentle and the beach is flat and wide.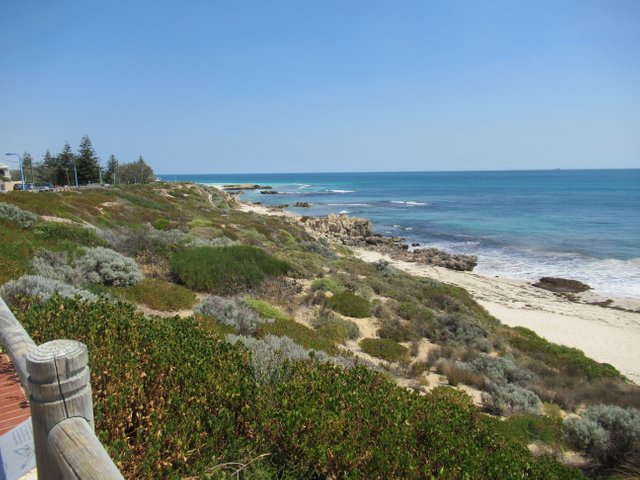 In this next photo, the flags mark plants. Maintaining plant cover is one way to prevent erosion, a constant concern.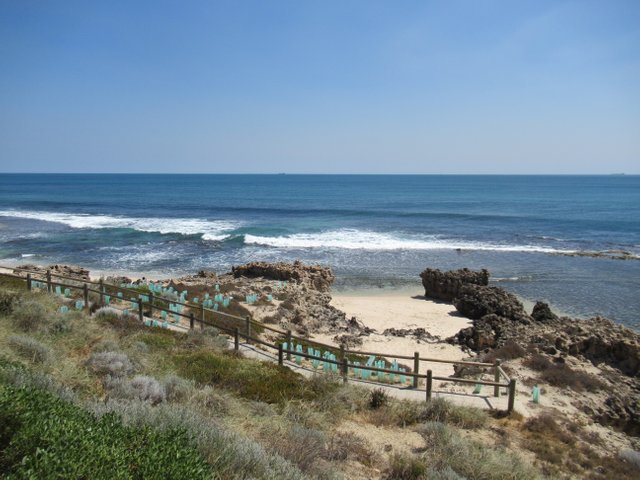 This next photo is the one you wanted to see. Aaaahhhhh......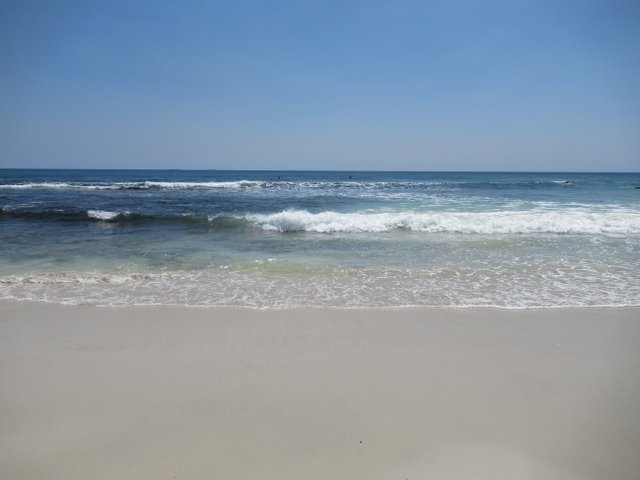 And this is the beach later in the afternoon.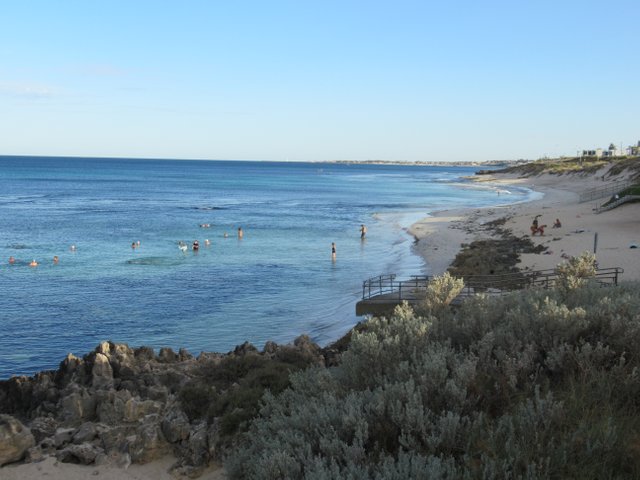 References
Trigg, Western Australia
The fascinating history behind Mettams Pool
Images
Photos taken with my Canon SX620 HS in Trigg, Western Australia


@kansuze