Let's go for a walk!
Last weeks have been difficult for many of us. I've been having hard time because I had to accept that I won't be able to go home for Easter. It's the first time ever that I won't spend Easter either in Slovakia or in The Netherlands. Luckily, I understood it soon enough to be able to cancel all the arrangements that I had made for that trip. I was even lucky to get all my money back. I am still sad that I can't see my grandma, but I accepted it as I cannot control it.
I've started to look at the bright side of the thing and I'm already thinking about our Easter menu for two. We might be doing a video call with our family and have our meals together, at least virtually. I think it's good to stay connected as much as we can.
I have also started to work out every day to compensate for not being able to go for long walks. I feel great and I have a lot of energy, but my back seems to be missing the walks. It started to hurt me at the beginning of the week and therefore I decided to go for a walk anyway. We went a few days ago to the forest nearby. The sun was going down and there was no one around us so we could enjoy some quality time in nature.
Now I know how important it is to appreciate small things in life every day. We realize that something is important once we lose it. These days I think more about how lucky we are. Normally, we have everything we need, even more that we need. We can do whatever we want, go wherever we want and still, we are very often not happy. Now, that I feel limited in what I can, or can't I know that I will appreciate my freedom much more once this is over.
Come and enjoy this walk with me wherever you are!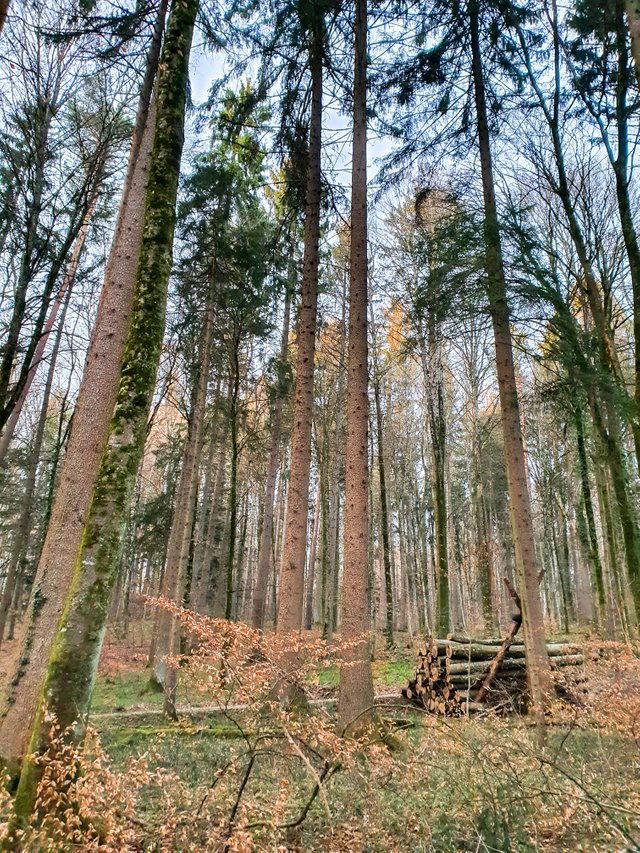 It would take us around 15 minutes to get to the forest, but we decided to go by car anyway to avoid any people on the streets. We were lucky that we were able to park in front of a construction site from where we could start our walk.
I was surprised that it was so quiet. I expected to see more people who needed to reconnect with nature.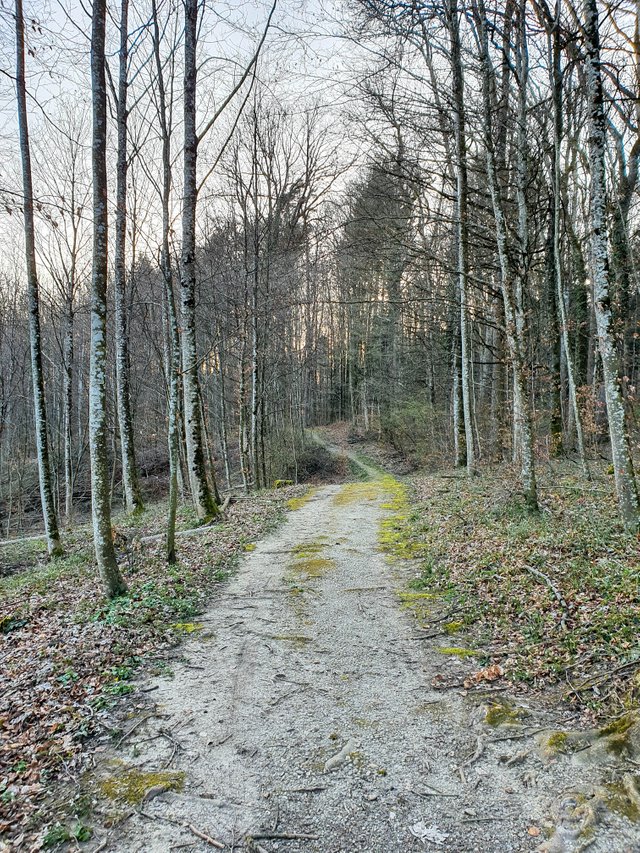 Sunsets in the forest are magical. I enjoyed the light that came through those huge trees...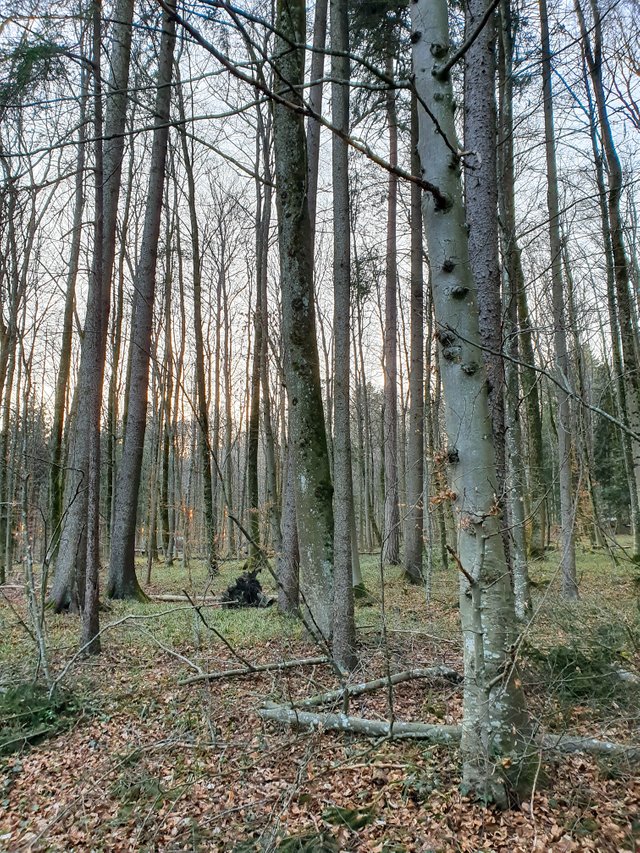 I stayed at home for almost two weeks, so I missed most of the spring feeling this year. This young grass made me feel good...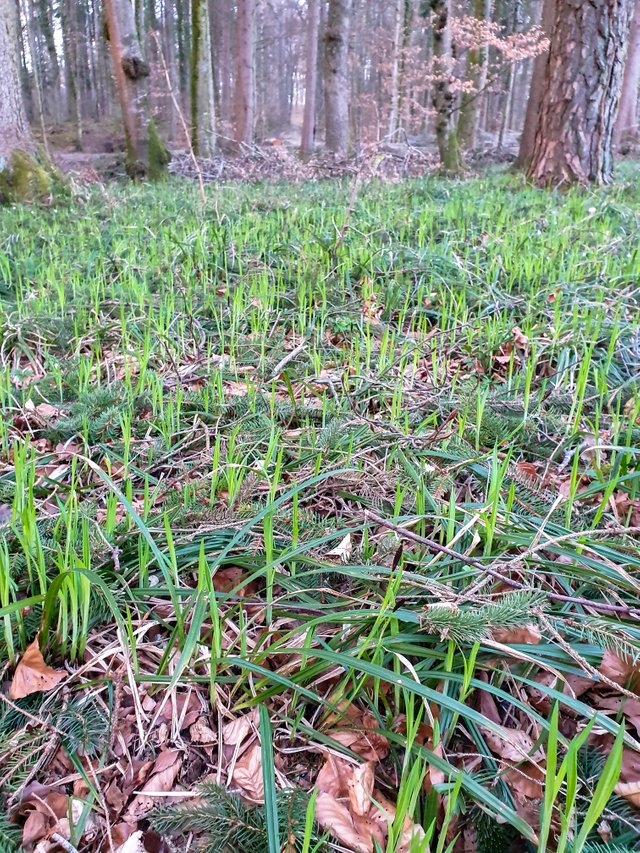 I lay down on a bench and observed the trees towering above my head. I wanted to stay in that position much longer but it was getting cold, so I started to walk again...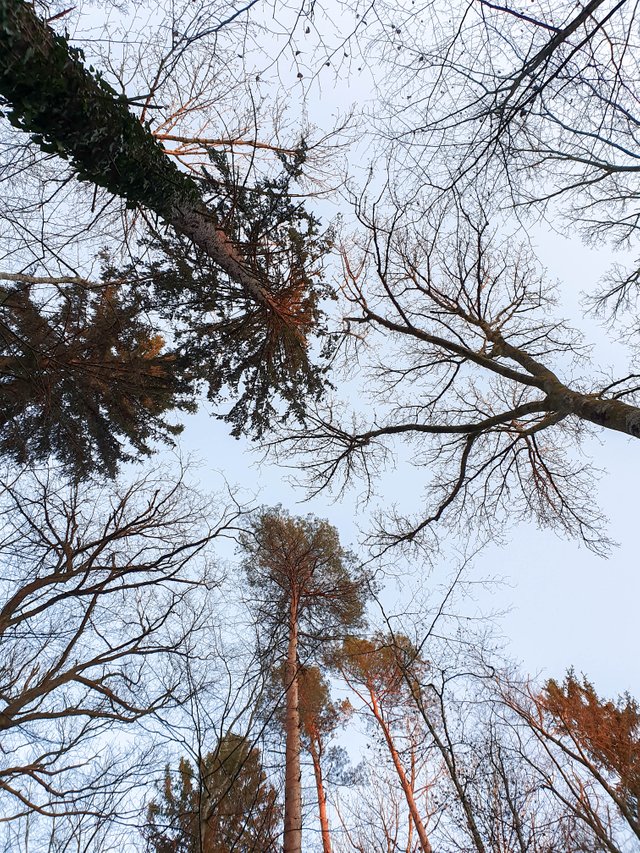 We spent almost an hour in the forest and I gained so much energy from this walk. Yet, my back would need such walks every day, but for now I keep jumping up and down on our balcony...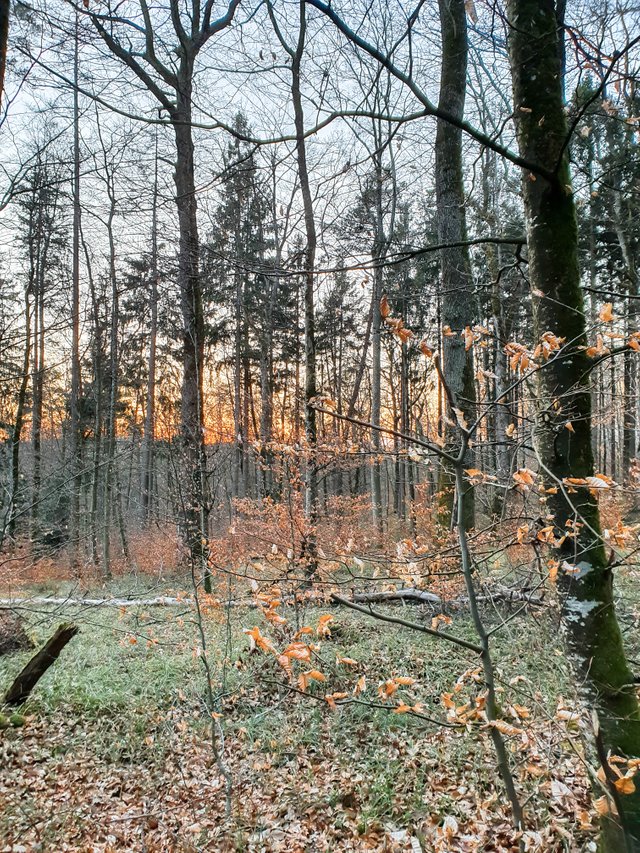 I hope you have enjoyed our walk.
Thank you for visiting!
Cheers!