Showcase Friday - From one summit to another
Mountains have always been my biggest passion and as I can't go there now I go at least through my old posts and think back of the great time that I had. I wrote this post last year and I hope that you will enjoy seeing it again.
During the week I planned our trip for today. But things didn't go exactly as planned..
We were invited for dinner in Constance yesterday and came back home very late.
When we woke up in the morning we didn't feel like going anywhere. We thought it would be better to get a cup of coffee in the city. Luckily, we overcame our laziness and went to the mountains anyway.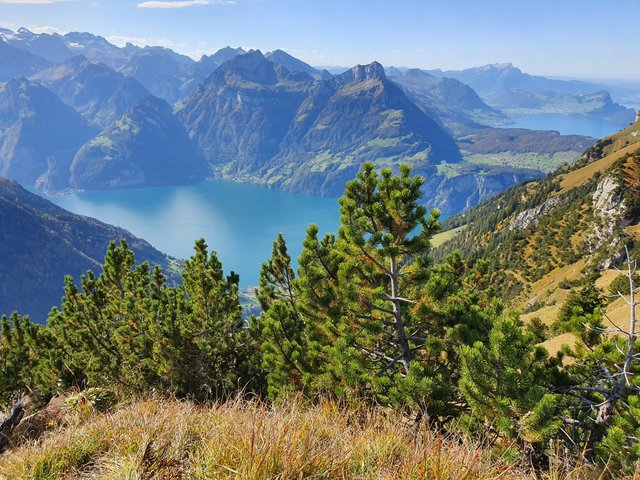 We parked our car and took a ski lift to the first summit. I must admit that I was afraid as I have never been to such an open lift before. After a few minutes I started to enjoy it. There was a pleasant breeze and the views were great.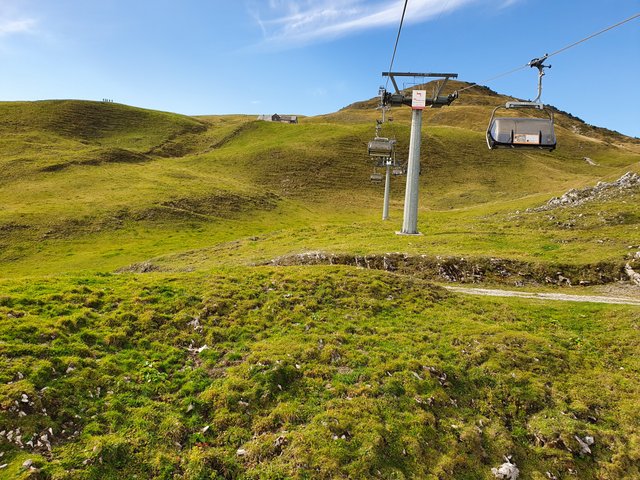 Our trail was about 5 km long with almost 500 m increase and decrease in altitude. It definitely sounded challenging but still doable.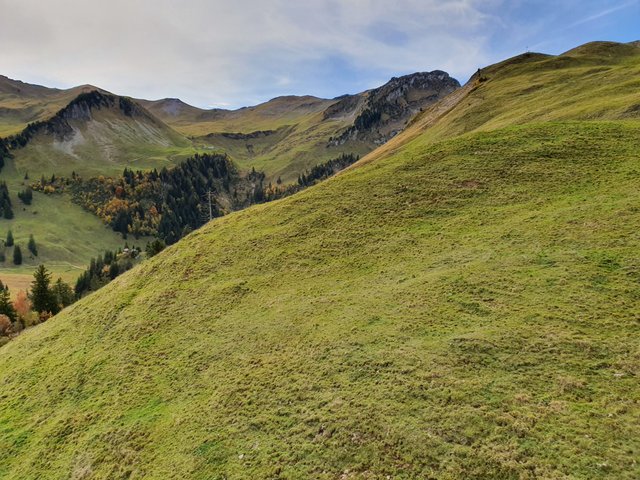 When we reached the peak we were amazed by the views. You can see so many lakes, different cantons and even different countries!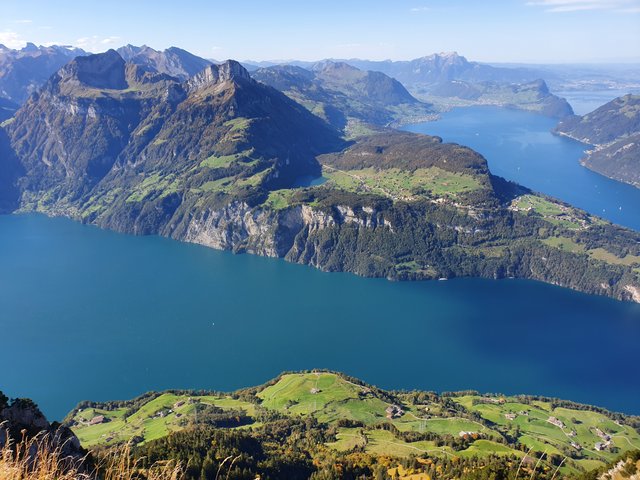 After a few moments we realized that it's going to be more difficult than we thought. It was up and down, up and down, up and down and when you multiple it now by 10 you will get the idea 😊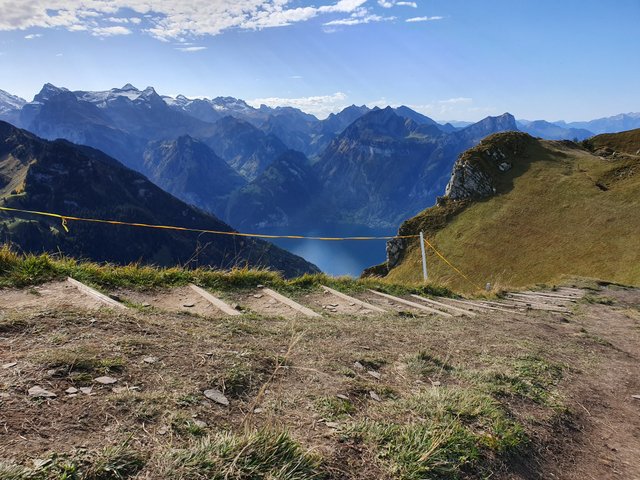 This was the steepest part and I almost died! No, I don't exaggerate...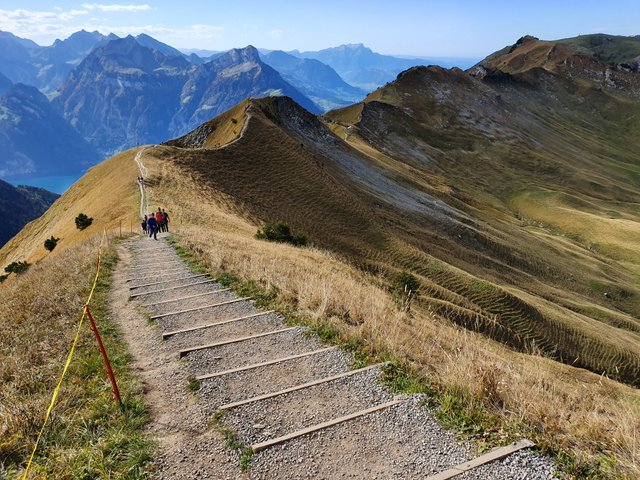 In the middle of the trail was a meadow where we could sit down and enjoy our snacks. Many people were doing the same.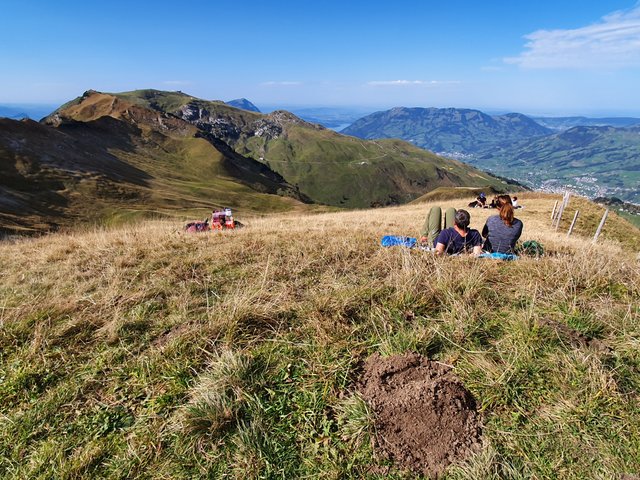 Look at the views!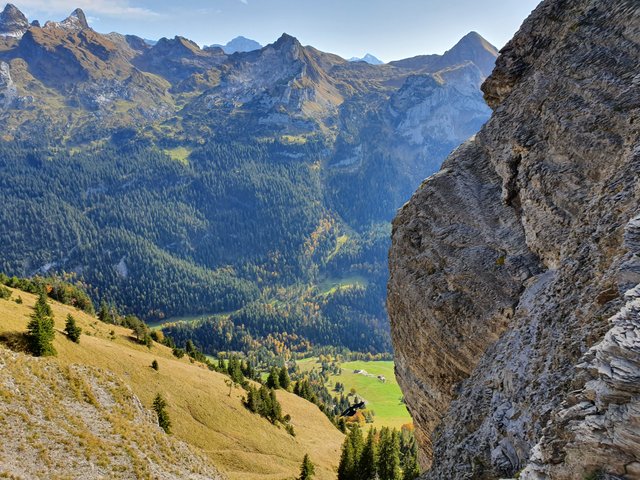 Yes! We finally reached the second summit and we can now take a ski lift back down to the valley.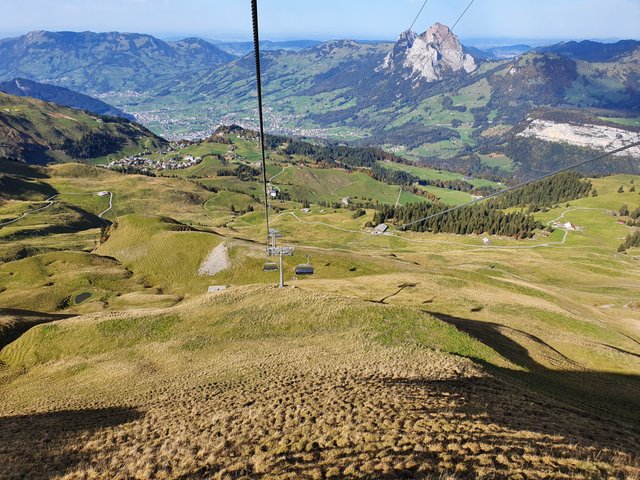 We have now beautiful autumn days...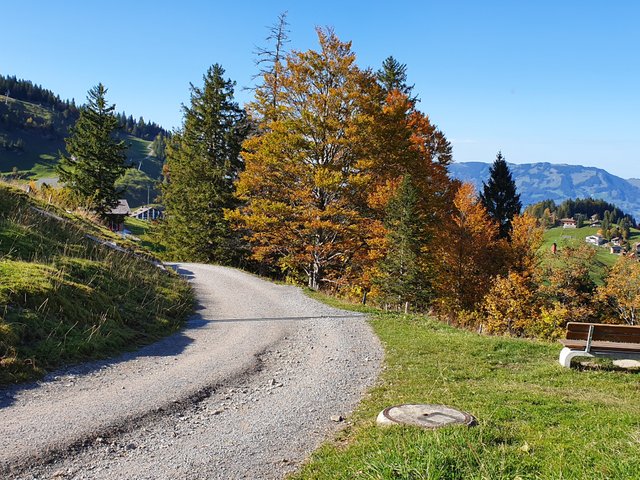 Look at the colors...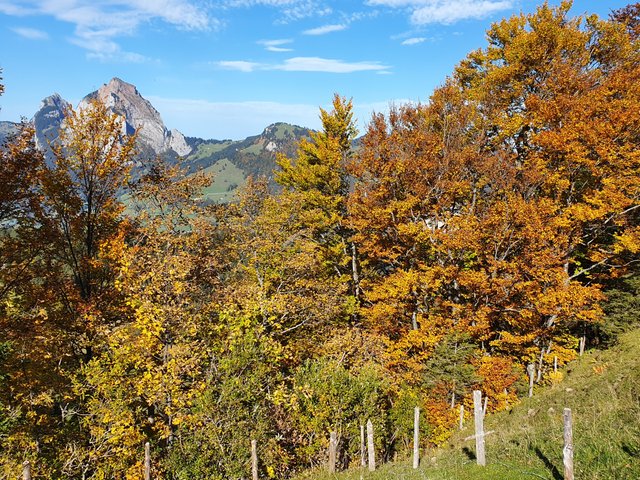 This is a car free village from where we took a mountain train to get back to the car..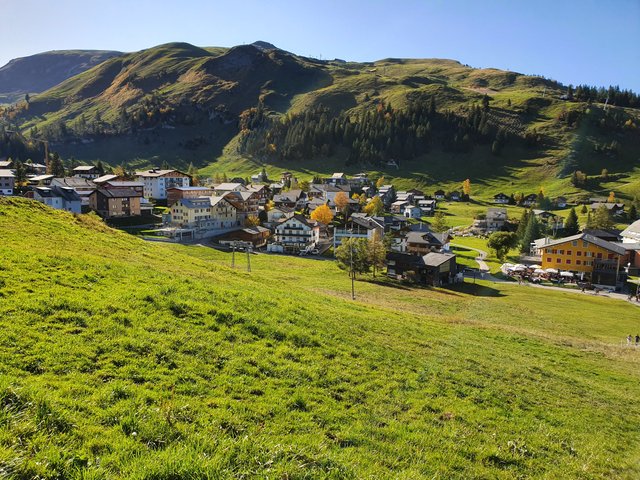 And the last view before boarding..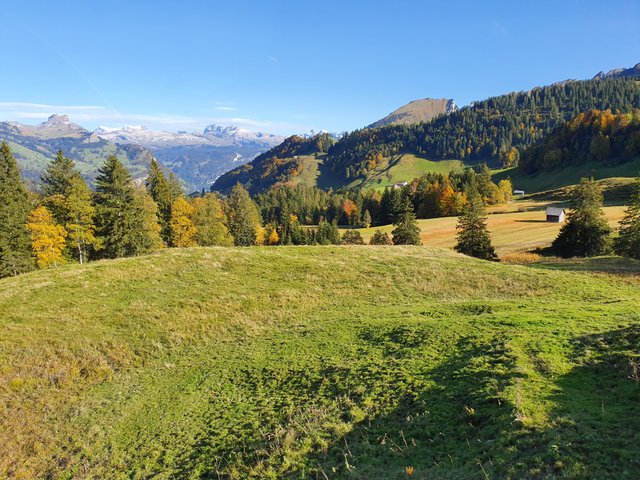 I hope you enjoyed the walk!
Thank you for visiting!
Cheers!