HYBRIX: ENJOY TRANSACTIONS ACROSS NUMEROUS BLOCKCHAINS, DOWNLOAD HYBRIX WALLET TODAY.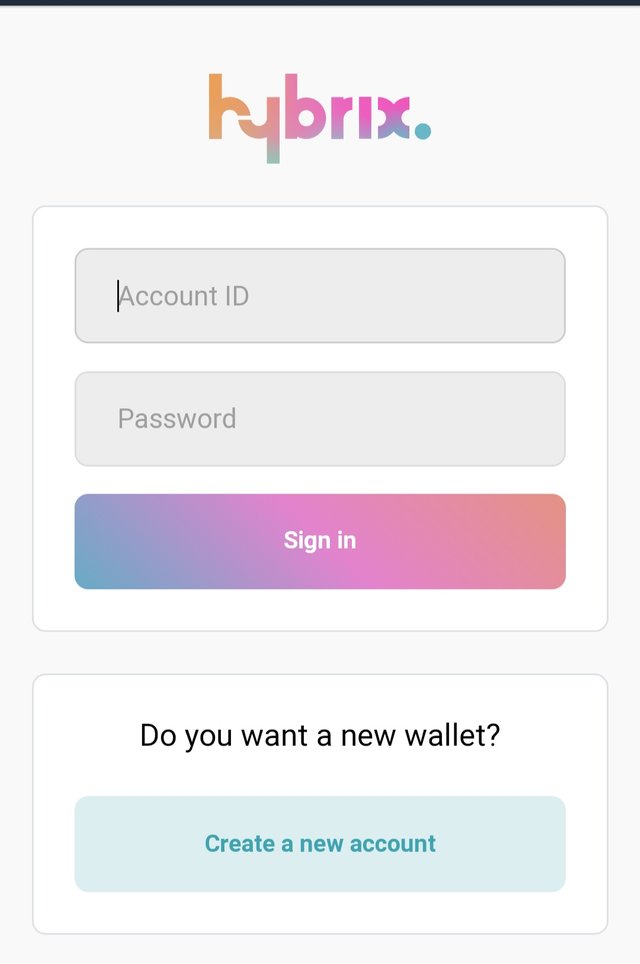 Hi guys, I believe by now you must have read my previous articles on HYBRIX token, its innovative advantages, benefits and partnership with Biki.com.
ust to recap, Hybrix is an innovative platform designed by an intelligent team lead by JOACHIM DE KONING. Hybrix token is designed with an outstanding technology which allows cross transactions across all blockchains. The technology behind this token makes it compatible with up to 32 different blockchains right now. One great feature of Hybrix token is that transaction can be carried out across different blockchain according to the choice of users. This is indeed a great feet and one of its kind in the history of cryptocurrencies and blockchain technology.
However, in this article, I shall be telling you about Hybrix wallet and how to go about downloading and creating your own Hybrix address to receive your token without stress.
THE UNIQNESS OF HYBRIX WALLET
Hybrix wallet is a decentralized wallet which gives users the right to securely store digital assets and be in control of the safety and security of such assets. Hybrix wallet is non-custodial which means no third party or intermediaries have access to your wallet or the digital assets stored there. The user friendly interface of Hybrix wallet makes it easy for anyone to easily understand, install, send and receive token without any stress.
What you also need to know is that if you mistakenly lose or misplace your login details, your assets in that wallet is lost forever. So when creating your Hybrix wallet, it's very important you write down your login details safely and securely where no one can have access to except you. Exposing your login details will also means losing your assets to criminals.
Presently, the web version of hybrix wallet is available and can be downloaded via this link: http://wallet.hybrix.io/
STEP BY STEP ON HOW TO DOWNLOAD AND INSTALL HYBRIX WALLET
Click on this link : http://wallet.hybrix.io/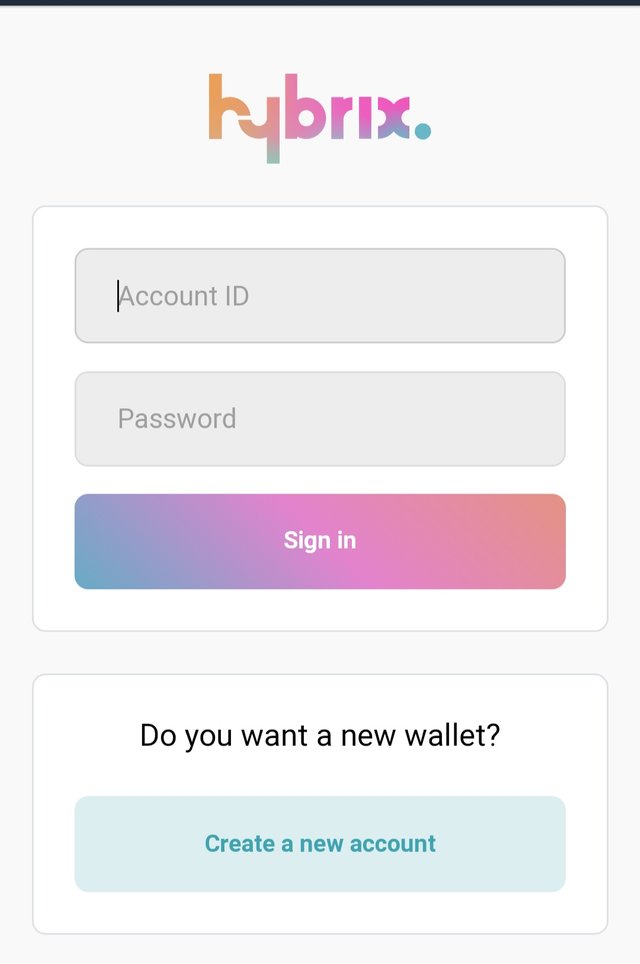 Click on create a new wallet, wait for few seconds as random numbers will be created , meanwhile as you wait you may be required to touch your screen in any direction till it gets to 100%.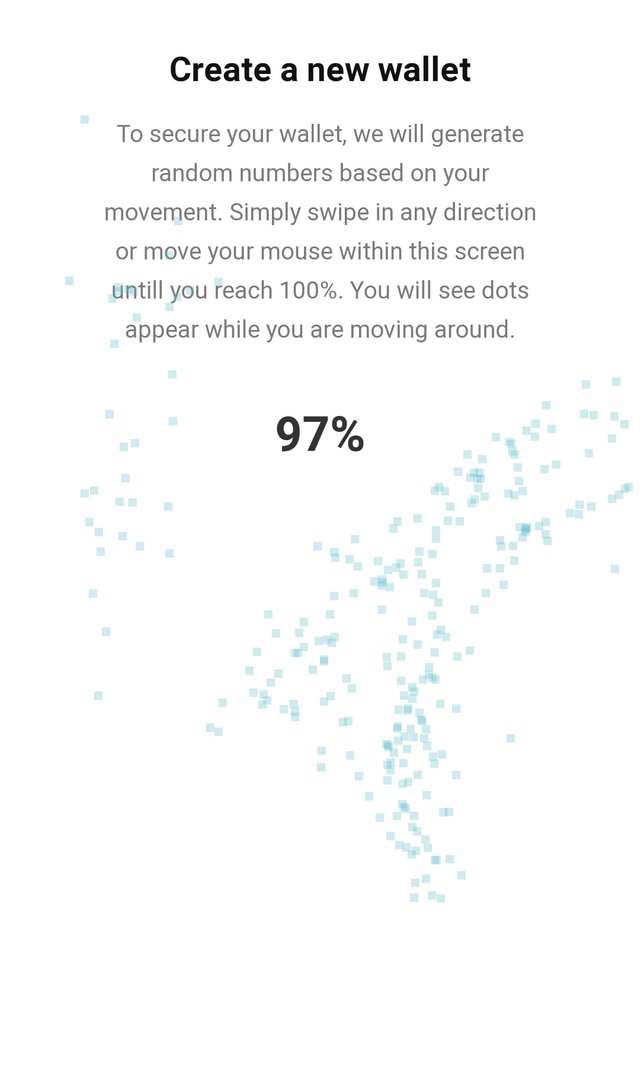 Your account has been created, you will see 'account ID' and password. Make sure you copy and keep those details safe. This is because you cannot login without those login details. Now when you are done copying click on continue.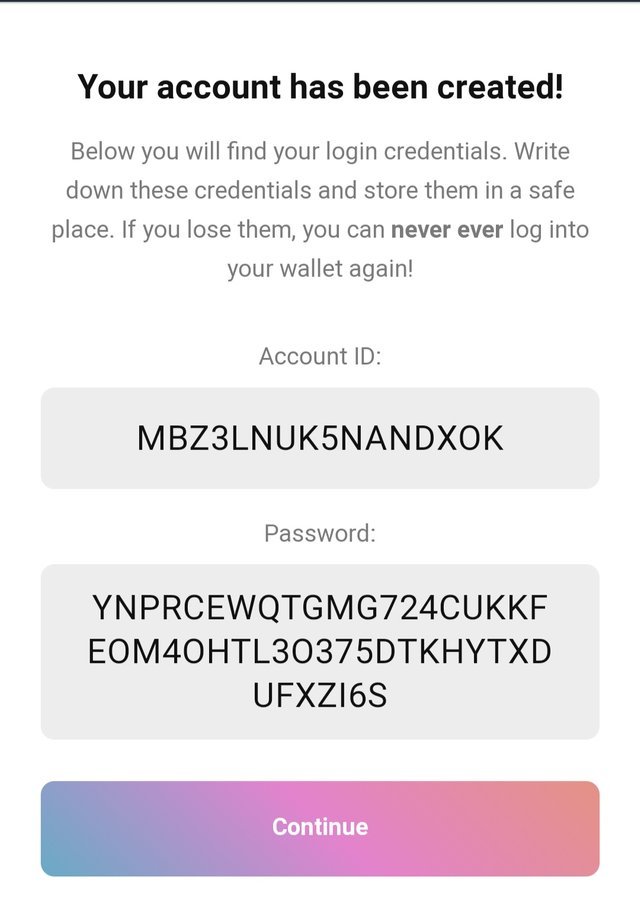 On the next page you will need to confirm that you have correctly copied out your login details and safe them. Then click continue. In case you are not sure of saving the login details you can go back and repeat it just to be sure.
The next page you will be required to login to your newly created wallet. Click sign in a wait for few seconds for your wallet to be loaded.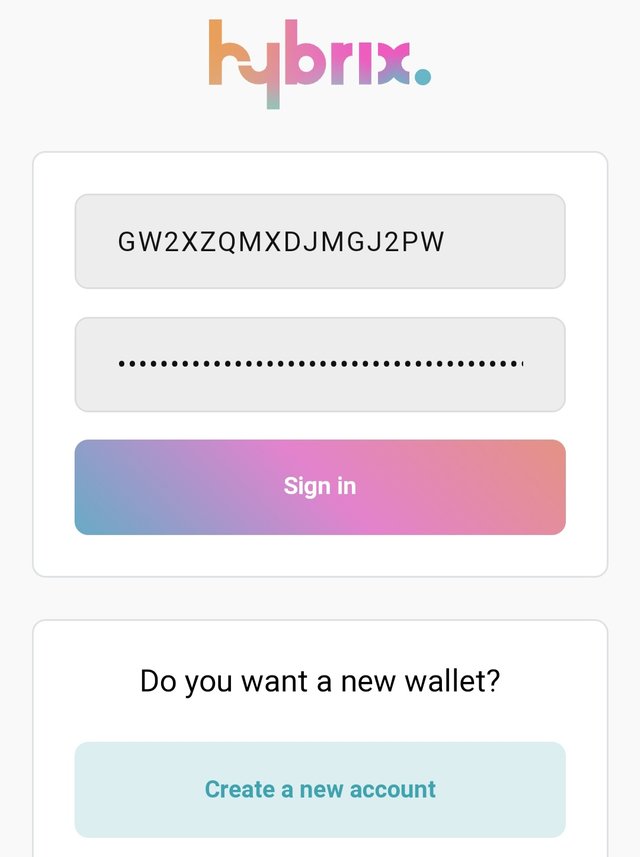 Click on add wallet scroll to look for ETH.HY and click on the plus sign (+) to add. Click save.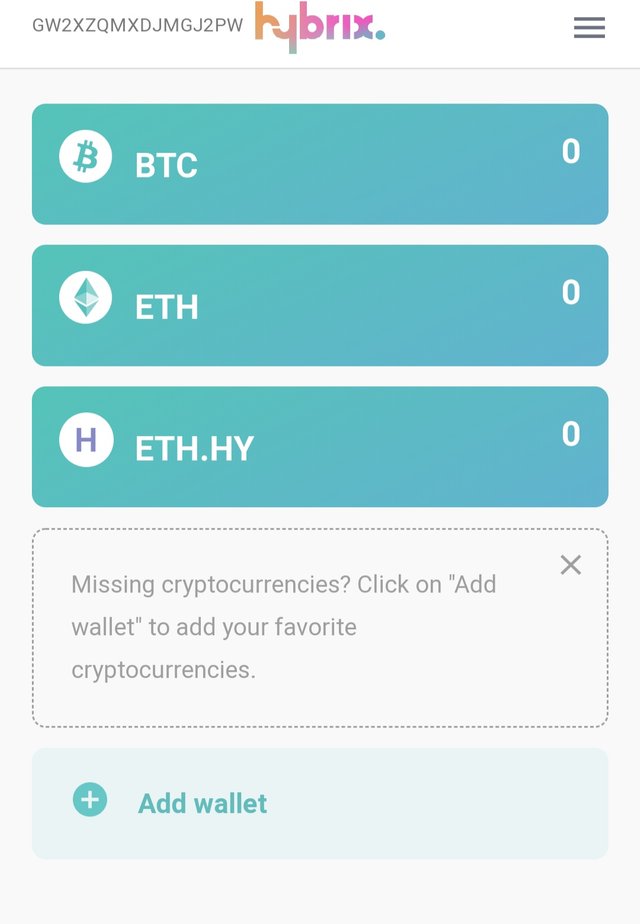 Click on ETH.HY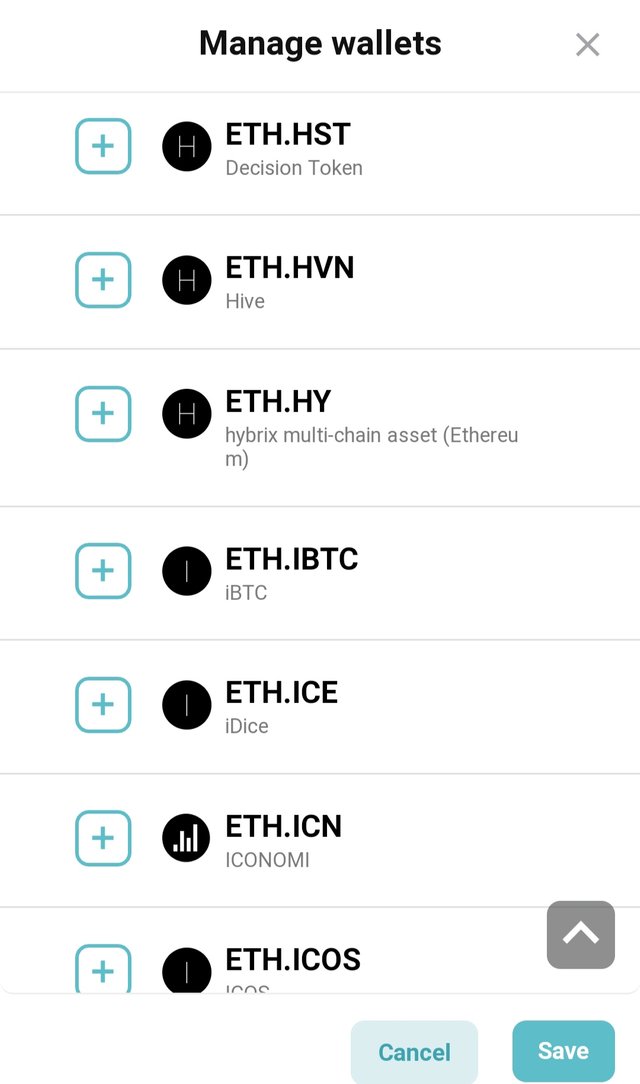 Click on receive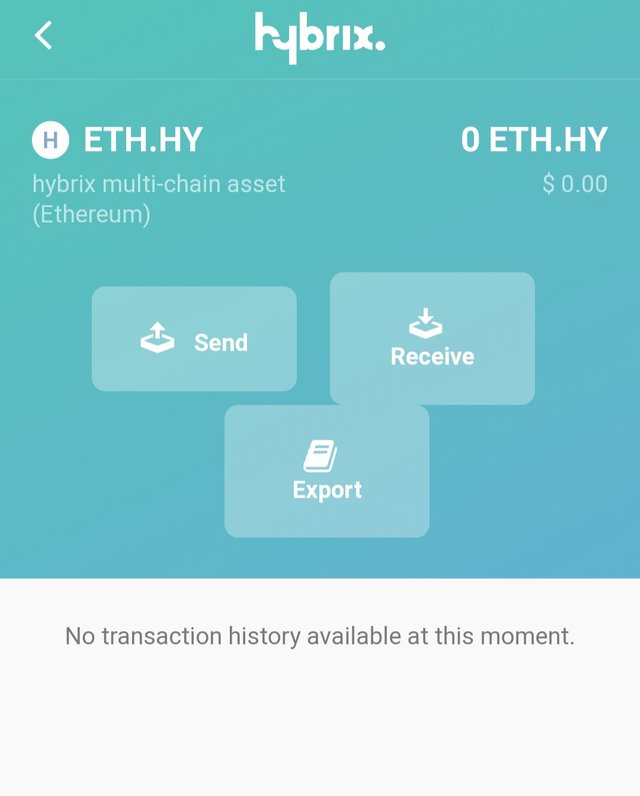 Copy the address and receive your Hy .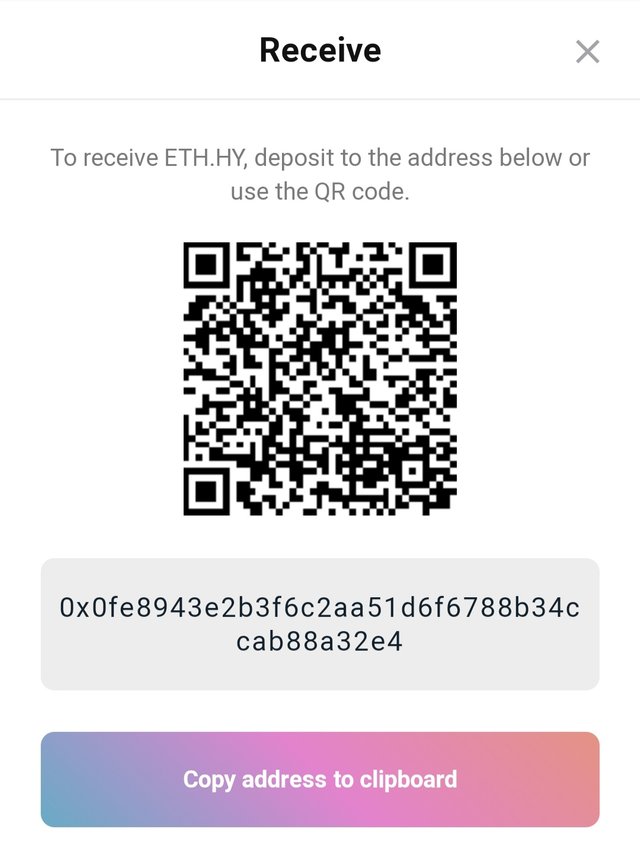 With these few simple steps you own a secure and safe HYBRIX wallet and can enjoy cross chain transactions using HY.
To get more information about Hybrix token and its unique features please use the links below:
Website: https://hybrix.io/
Whitepaper: https://hybrix.io/docs/papers
Telegram: https://t.me/hybrix_io
|twitter: https://twitter.com/hybrix_io
Discord: https://discord.gg/WbDfAWb
Ann: https://bitcointalk.org/index.php?topic=5230324.0
Authour's bitcointalk profile : https://bitcointalk.org/index.php?action=profile;u=1760015;sa=summary
Authour's name: nesbee2