WAVES: As the Crypto Currency Market attracts more attention WAVES moves to Ranked No. 17 with a Market Capital of $368 million.
WAVES PRICE CHART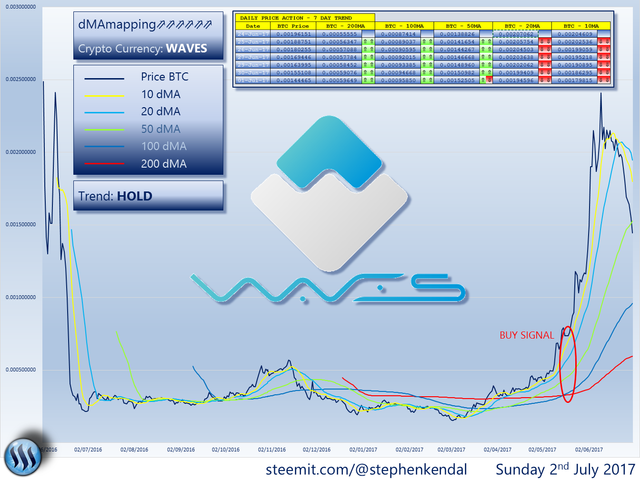 dMAmapping⇗⇗⇗⇗⇗⇗ Screen

With a Total Market Capital of slightly under $100 billion the Crypto Currency Market has witnessed an explosion in attention over the last 3 months and WAVES has been no exception.
Ranked No. 17 and with a Market Capital of approx. $368 million, a BUY alert signal was triggered at the end of May and this saw a meteoric rise in the price.
Currently we have a HOLD recommendation on WAVES and will monitor it over the next few weeks.
Thanks again for reading.
Stephen