Our weather is such a mess - even the plants are confused
Climate change from my own back yard of Johannesburg.
This years winter has been so mild, the trees are in two minds about whether to lose their leaves or not.
The group of trees pictured below are all the same species.
The one circled on the right has lost most of its leaves but should have been totally bare by now. The one in the middle is yellow but hasn't lost very many leaves and the more sheltered one is still partially green.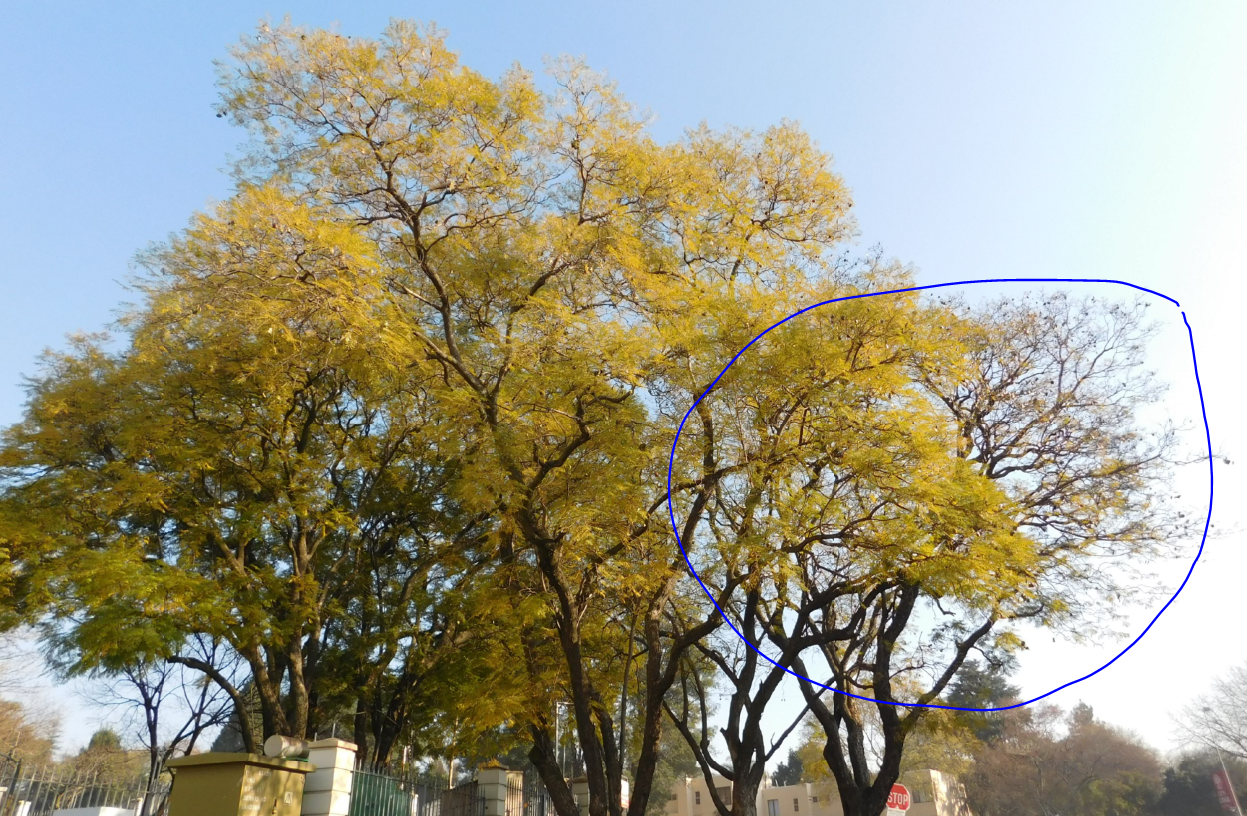 These are Jacaranda trees and in this part of South Africa they should have been completely leafless a month ago.
The lawn is also confused.
By this time of year we should have had at least a full month of very cold nights with thick frost on the ground every morning, that burns the grass white.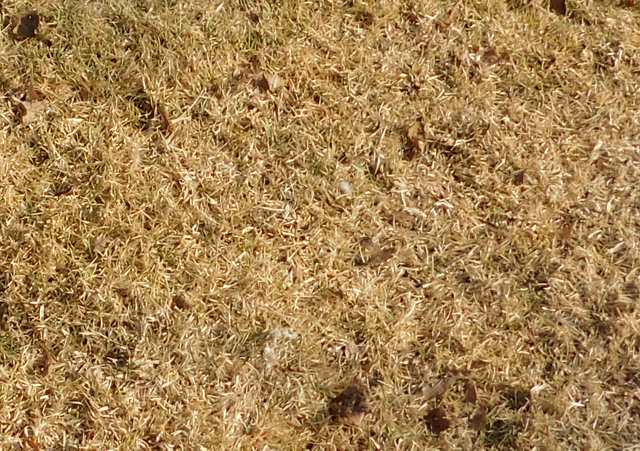 Instead I have only noticed light frosting, on two mornings, that I can count and the lawns look like this.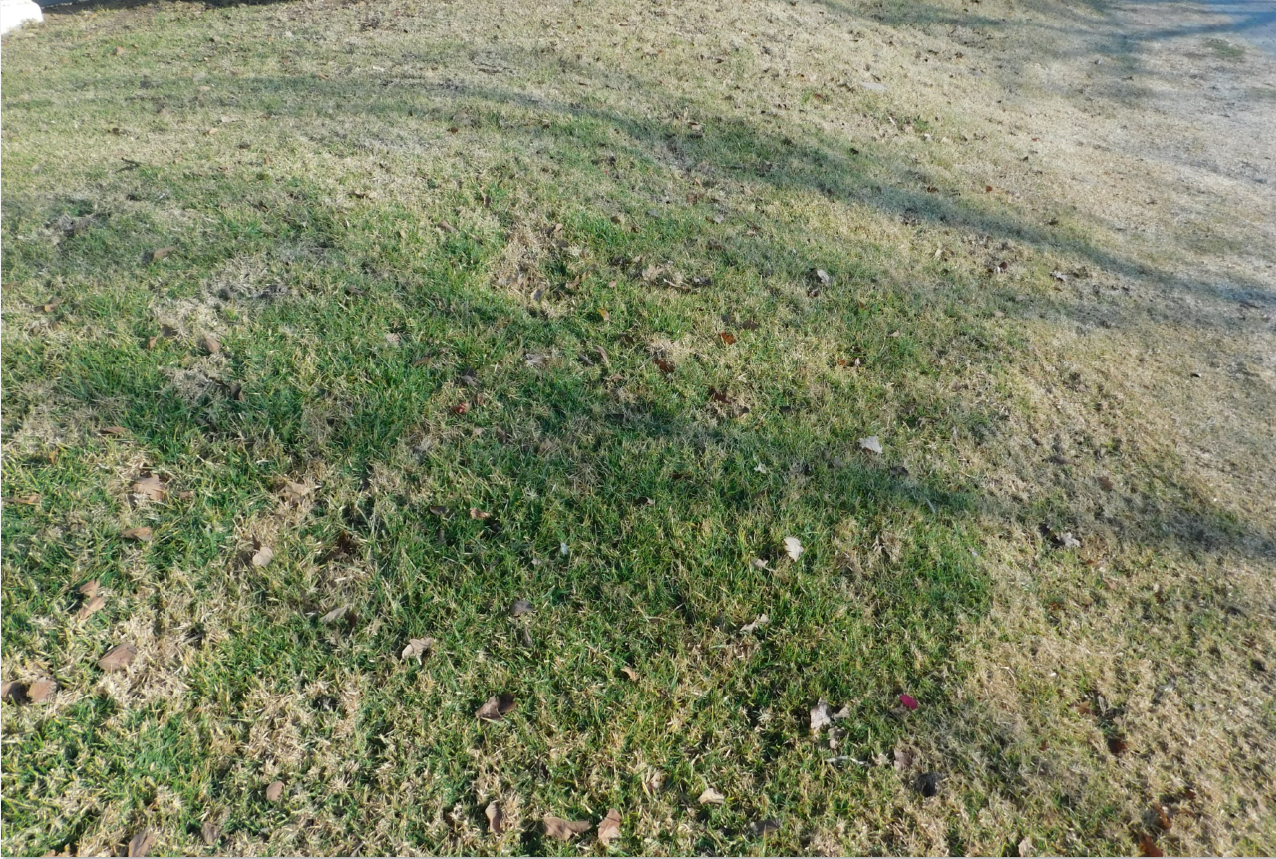 Still plenty of patches of green which is highly unusual for Mid winter.
Not only has the autumn fall of leaves been incomplete but the weather is so balmy that trees are starting to bud and blossom.
Only the top portion of this young tree lost its leaves, and now it has already budded and is getting new leaves as it would in spring.
July is mid-winter for us in the southern hemisphere.
It's supposed to be our coldest month of the year, but here we now have trees that haven't yet completely lost their leaves already sprouting new leaves and getting ready for spring.
The weather is a mess.
Last year, the north of the country was in a serious drought.
Dams which fed the most populous province were perilously low, but then we had some massive storms. I wrote about one here and the dams filled up in a matter of a week or two.
The year before we had tornadoes, which are vary rare for our area.
I wonder what is in store for us next?