Wednesday Walk Around Azure Window That Unfortunately Fell Down
This #wednesdaywalk started at Dwejra (Azure window) as it is a two hour walk to get there, so used the car. This is a popular tourist area so I arrived fairly early to get good light and avoid the tourists. The Azure Window has for years been the tourists draw. Last year in a bad storm the whole thing fell down. A very fortunate photographer was there and able to shoot the whole collapse. One photgrapher with the only pictures af a momentous ocaision.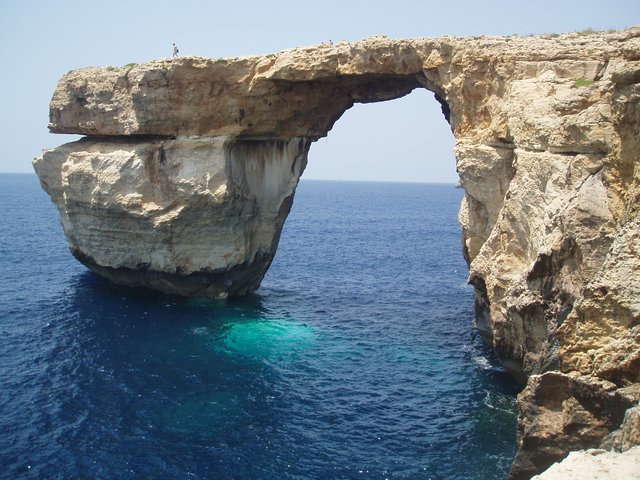 Note the person on top. Signs warn that it is prohibited to walk on top but people do and each year someone gets a back injury jumping off the top into the water. Last year a law prevented anyone going on top and the police guarded the access.
Below is now! After it fell down last year. Fortunately no one was ontop at the time.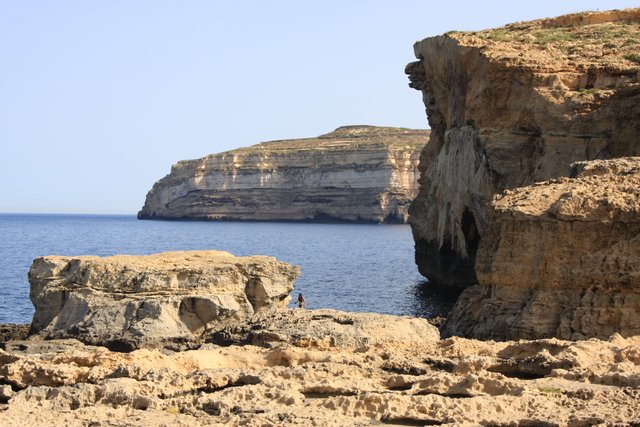 At least it provides a new diving site!


Next we have a small church. There is not a single house within a mile or so and those are served by a large church. Funny place for a church.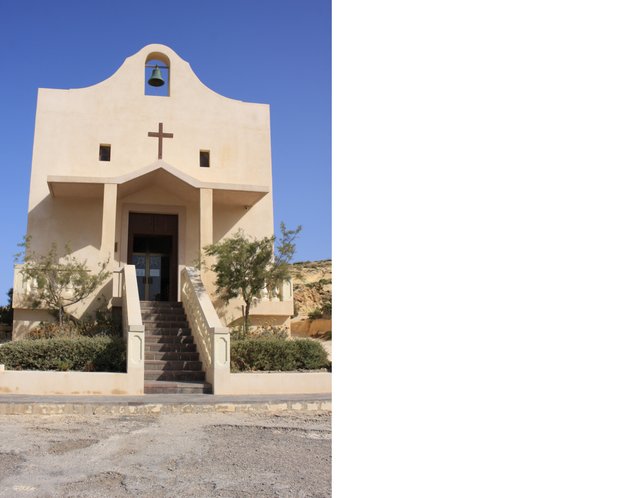 From the window that was the next place is the inland sea which is down a short hill.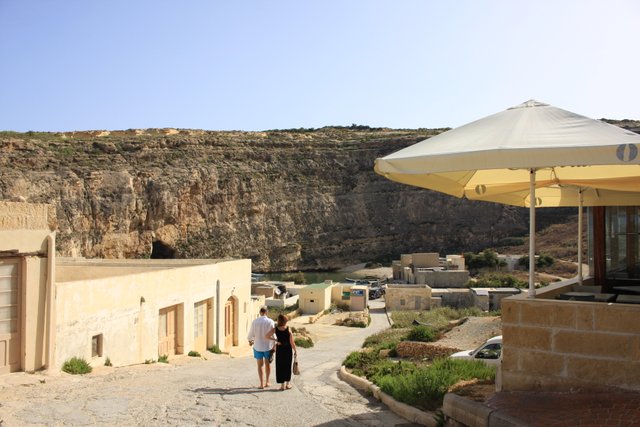 Access to the Mediterranean sea is through the cave. This small haven is the inland sea. The buildings around the perimiter are boat houses. The pleasure boats are just being launched and the divers just getting ready to start their morning diving.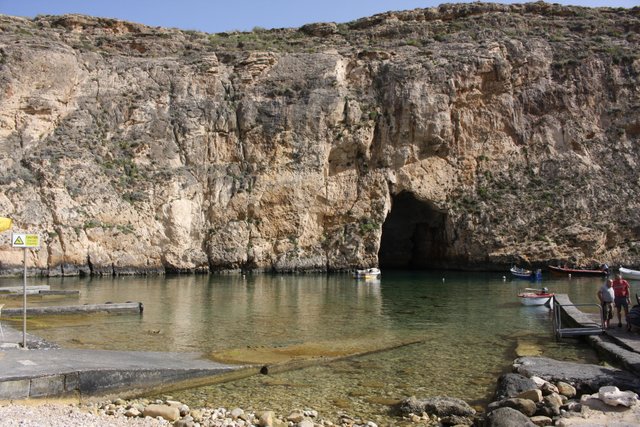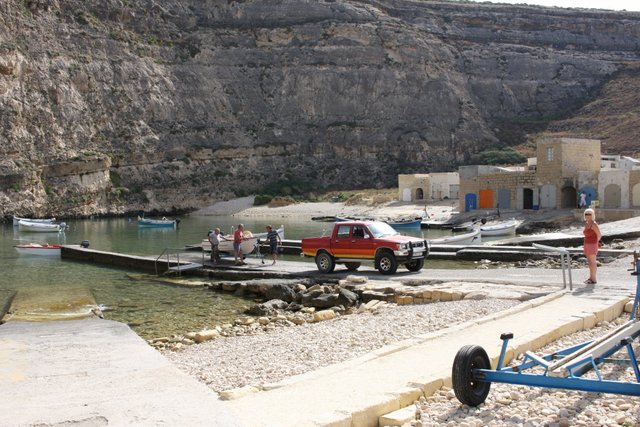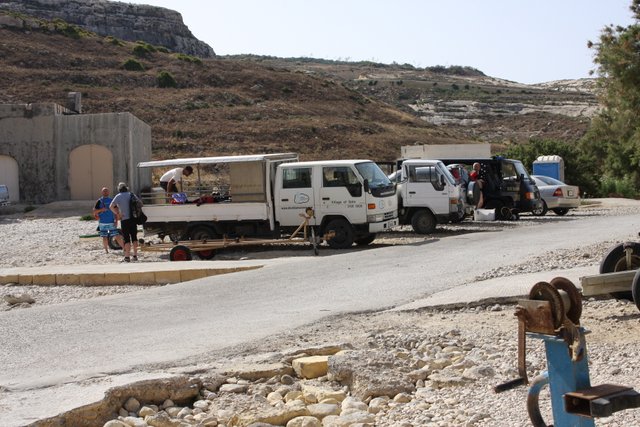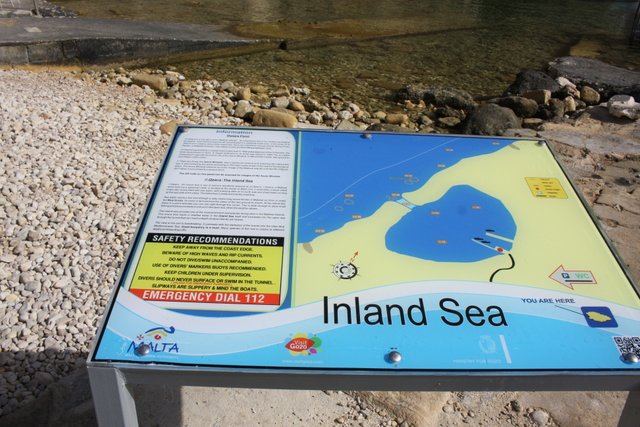 The sign shows the access through the cave now called the Blue Grotto as the window is no more.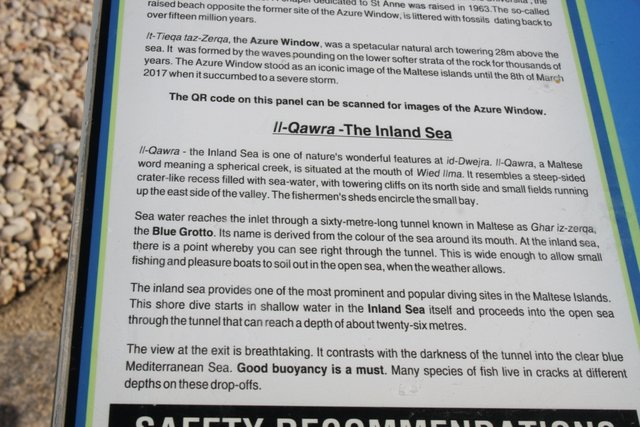 A little more information. Perhaps I will do a post of the boat trip in a future post.

Then I retraced my steps up the hill and over to the west of the inland sea.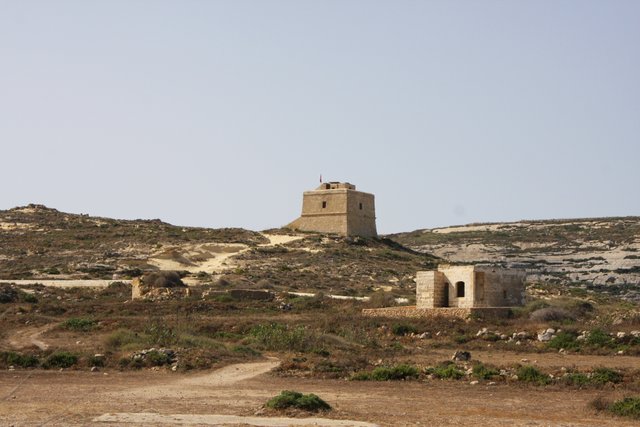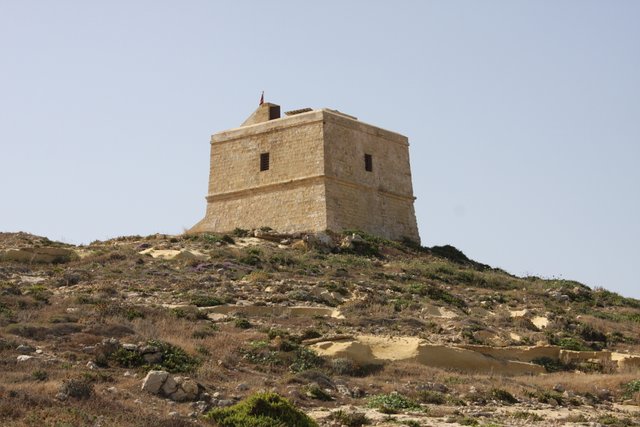 The tower is one of a number of towers erected to defend the islands. Some were paid for by British commanding officers responsible for the defence of the islands. I will visit that on a future visit.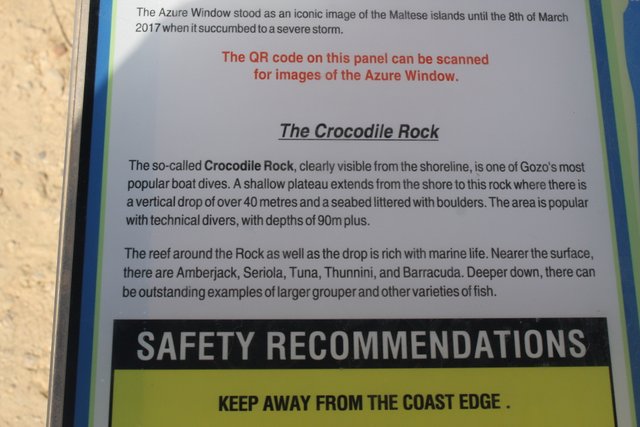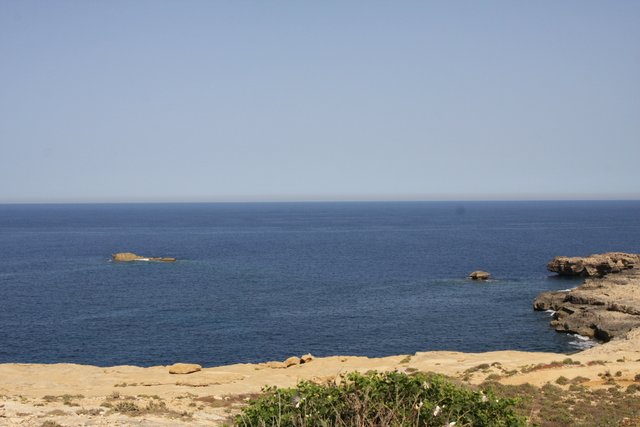 I can't see the crocodile in the rock, perhaps thats just me.
A little further and we come to a secluded lagoon guarded at its entrance by Fungus Rock!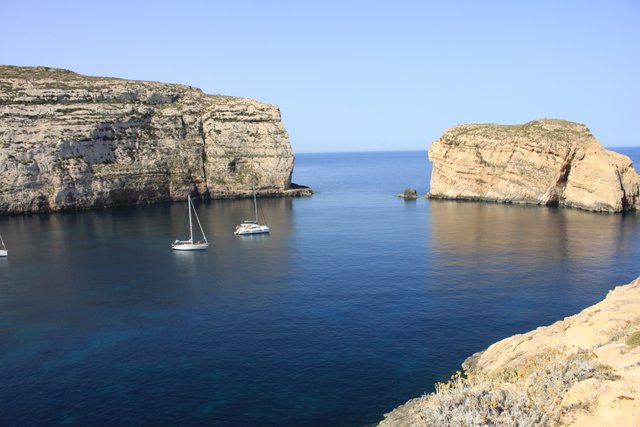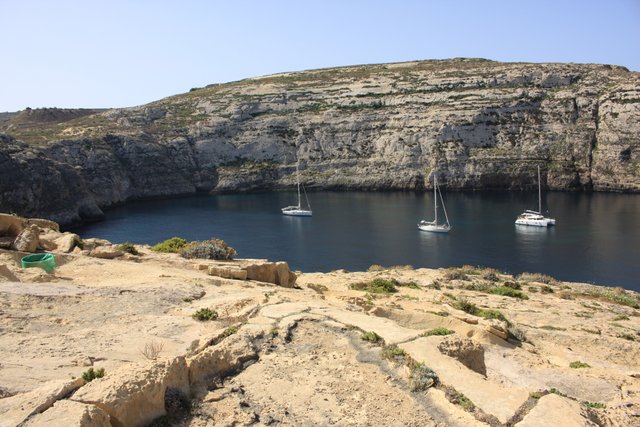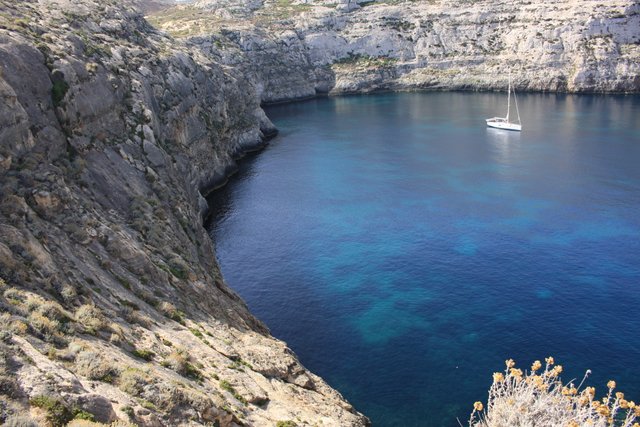 On Sundays this lagoon has many more boats moored in it, a little bit of swimming, a little drinking and Sunday lunch on board. What could be more relaxing.
And so we come to the end of my walk to Dwejra (Azure Window.) We do have another similar window not far away that I can cover in the future.
I hope you enjoy the small glimps of this corner of the island.