Wednesday Walk and Make Me Smile: Sunrise in Camatagua, a step away from the central Venezuelan plain.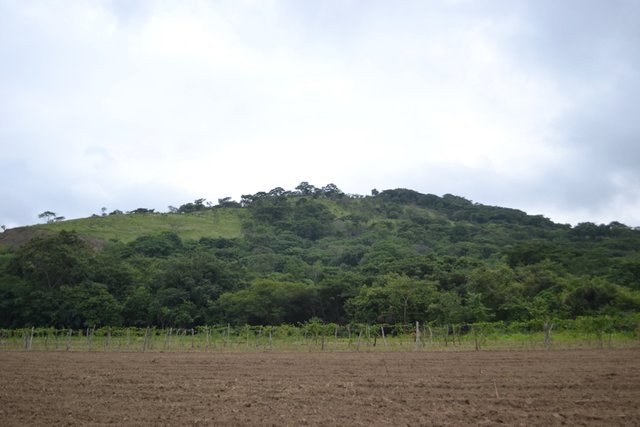 Inspired by the Wednesday Walk of @tattoodjay and collaboration with [Make Me Smile] hosted by @elizacheng

Hello dear friends,
In the previous posts for [Wednesdaywalk] and [MakeMeSmile], I have focused on places near my residence that are the Miranda State and near the city of Caracas. On this occasion, I have not been able to do the activity as I usually do, however, I do not want to break with the streak of attendance at the call of our hosts, therefore I have gone to the photographic album for that purpose.
Let's travel back in time to 2013 and to the town of Camatagua of the Aragua state, located approximately 180km away from my residence in the direction of the border with the central plains of Venezuela, very close is the main water reservoir that supplies the capital from the country.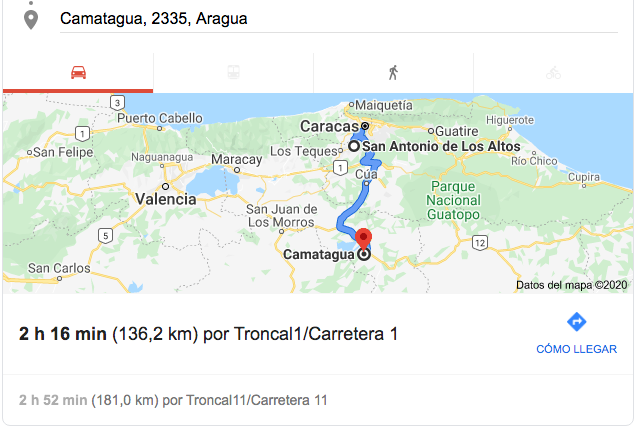 Imagen taken of google map
That day we installed a tent in the courtyard of a small farm owned by a friend very close to the town, through it passes a stream that surely flows into the reservoir.
I remember very early in the morning, just when we woke up, the sunrise and the beautiful purple hue of the horizon.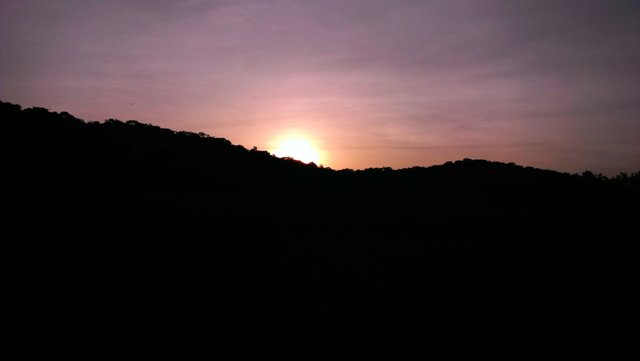 Once fully awake, I walked to the edge of the stream watching on both sides, on the right side, the stream and on the left, a crop.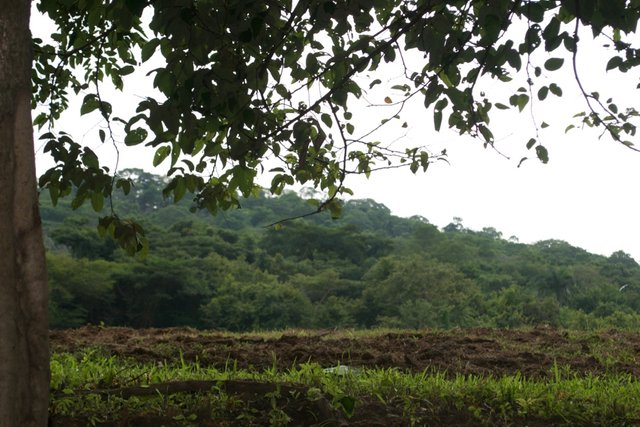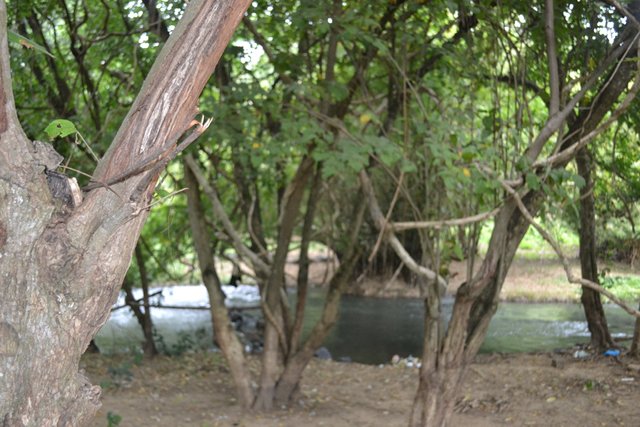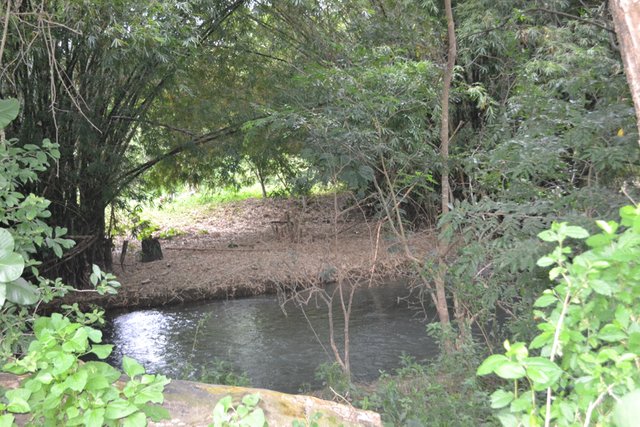 Something very curious was recorded in this photo, a kind of sphere of light that I could not explain at that time and even now neither. I have heard within folklore that they are nature's protective energies, but who knows! It could also be an optical effect although I have the vague impression that I also saw it with my own eyes.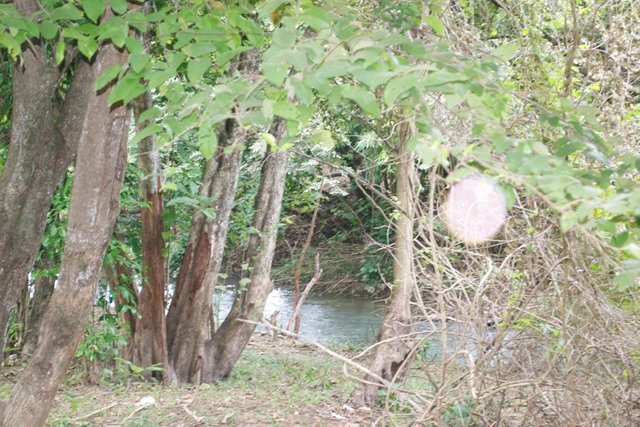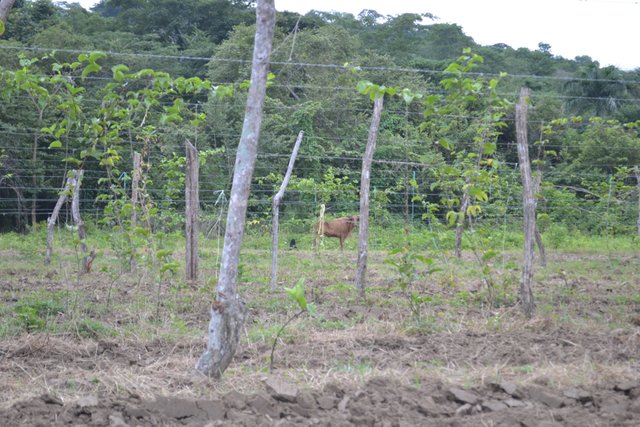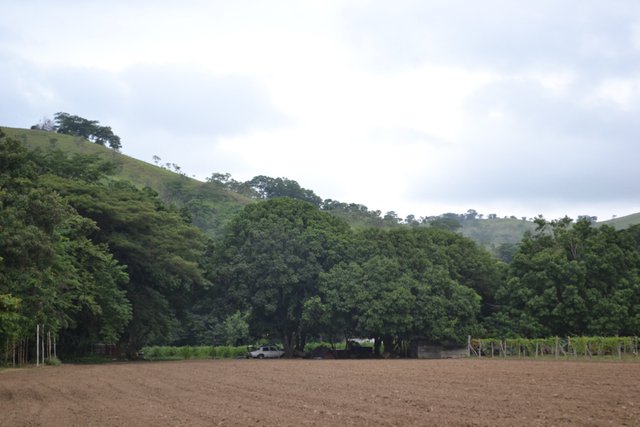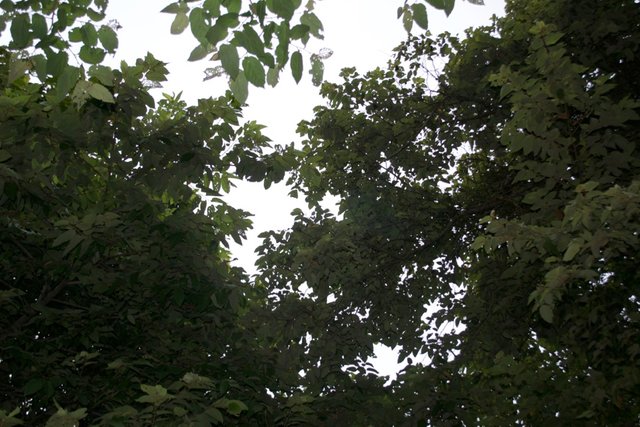 A dog of the place, something thin approached me amicably, suddenly from the tops of the trees I heard howls, this immediately caught my attention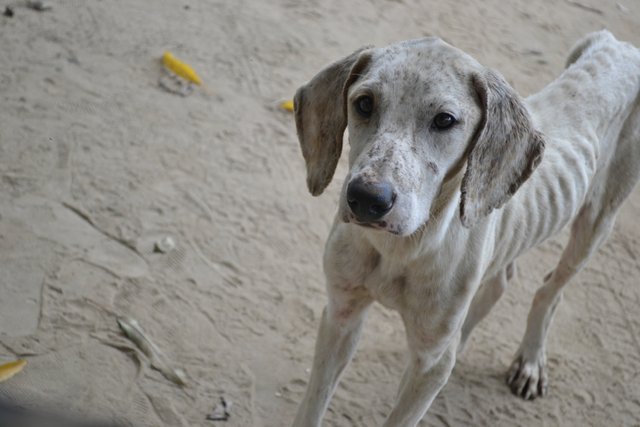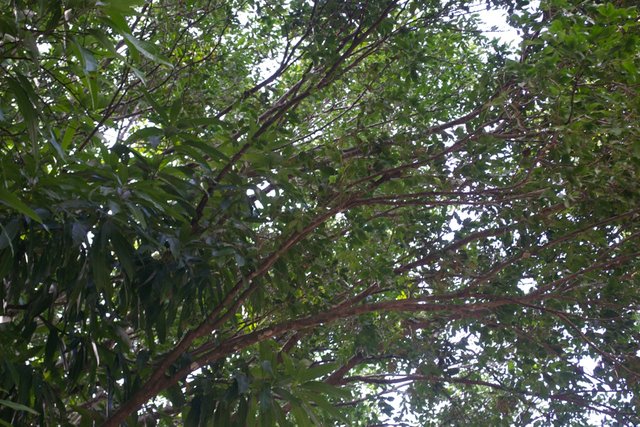 A wonder to see monkeys with reddish fur moving from branch to branch, I tried several times to capture them with the camera, it was difficult for me, in the region they call them araguatos because they howl. However, I made a somewhat decent take, beautiful animal.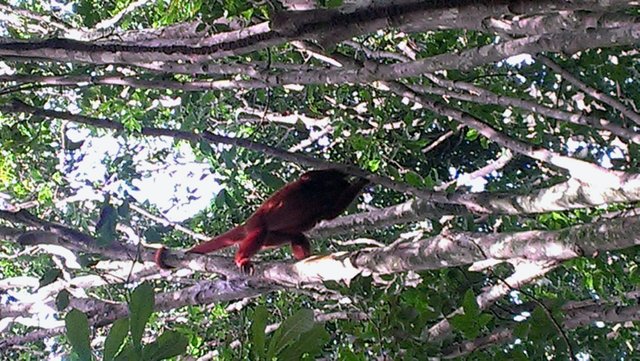 There is one aspect that I would not like to comment on, the reservoir area, an artificial lake created in 1964 and opened in 1969, is ideal for nature lovers, it is a pity that insecurity is an obstacle to it.
There is a saying in Spanish that says: eyes that do not see heart that does not feel. At the time of our visit, I was not aware of this situation, I hope that today has changed, but I doubt it.
I hope the photographs have been to your liking.
See you soon.

Photographs:
| Camera | Nikon D3100 AF-S DX Zoom - Nikkor 18 - 55 mm |
| --- | --- |
| Location / Date | Edo. Aragua - Venezuela / Ago 9, 2013 |
| Settings | Automatic |
| Edition | No |
| Photographer | @janaveda |