I had a change of tack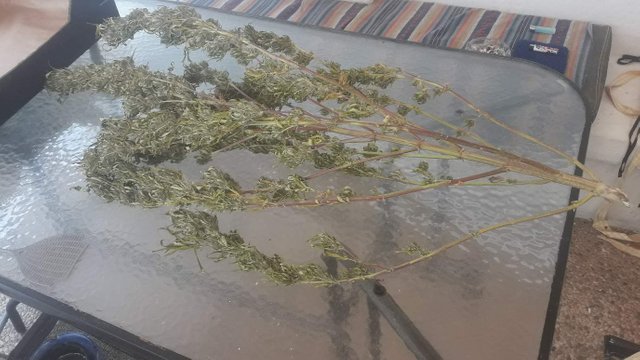 So yesterday I was checking my bud, which was hanging.
The buds were dry on the inside but next to the stalk they were very sticky. So I decided to do a rough trim.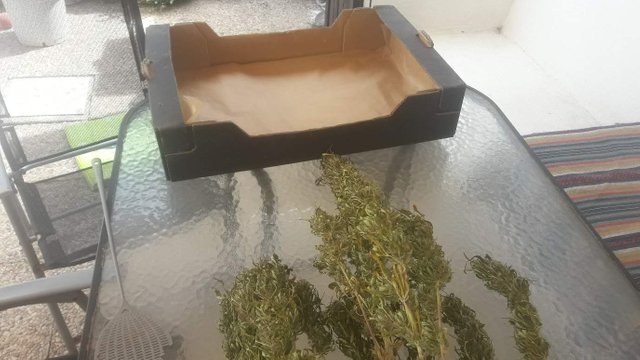 And place them in a box with baking sheets in.
I had watched this on my favourite YouTube site from the Top shelf grower in Spain.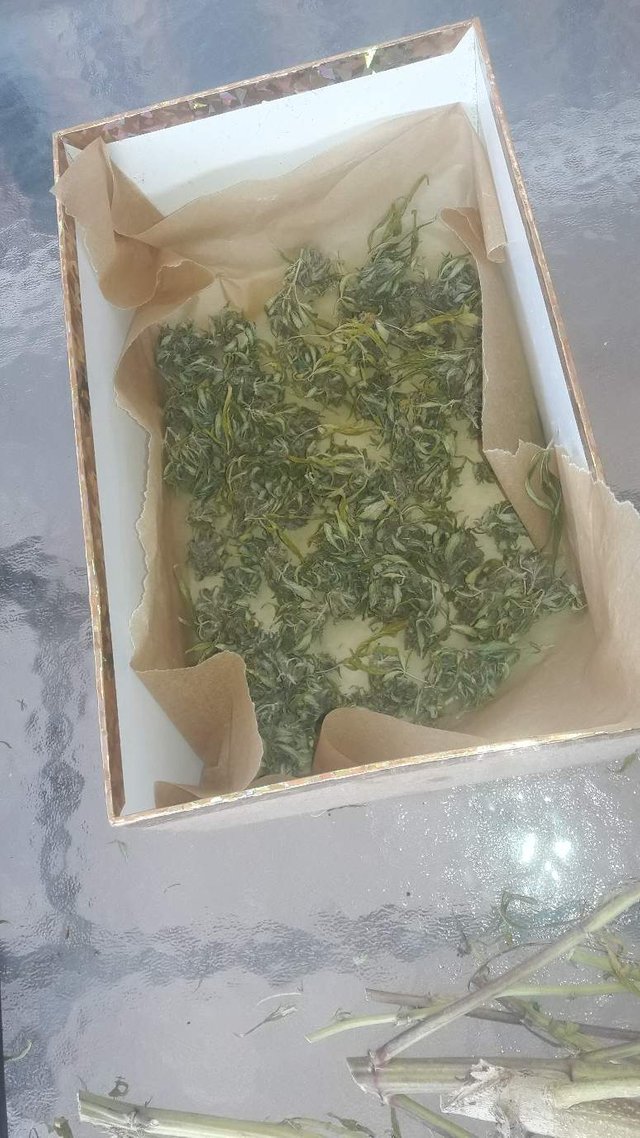 I tried to trim the small leaves,but they were so sticky it was too difficult.
So I will wait until they are dry and do a second trim.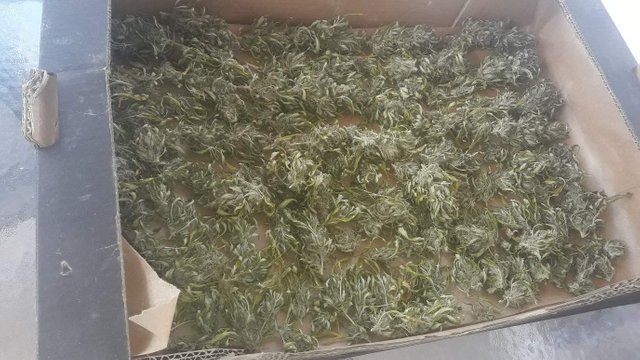 So I hope this will work.
I placed the smaller buds that I cut from the lower stalks, in a shoe box.
And the bigger ones in a big tray.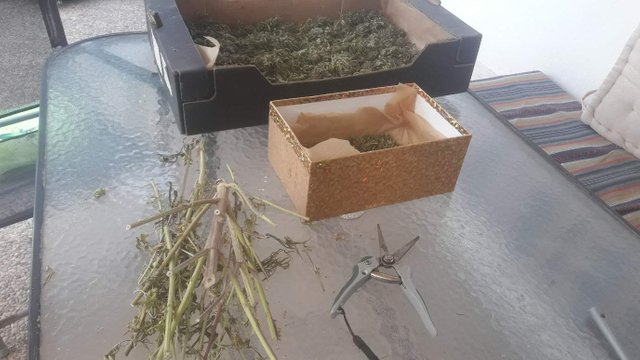 Now as luck would have it, this decision may be right.
As I found a Caterpillar hidden right inside.
He was still in a cocoon.
If he had hatched and had a first feed then got the munchies, shit knows what would have happened.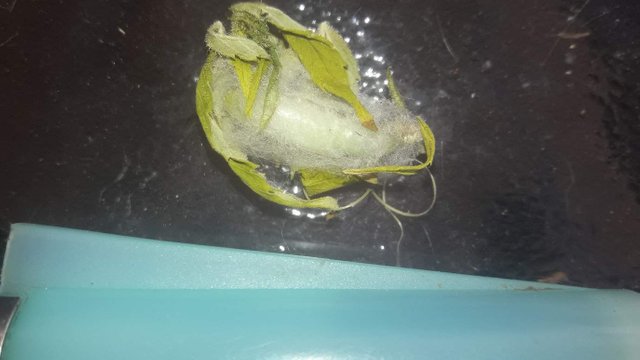 I tell you now I would have smoked the little bastard, reminiscent of the scene from Up in Smoke. Where the Dudes smoked the dog shit after it ate their stash. 😁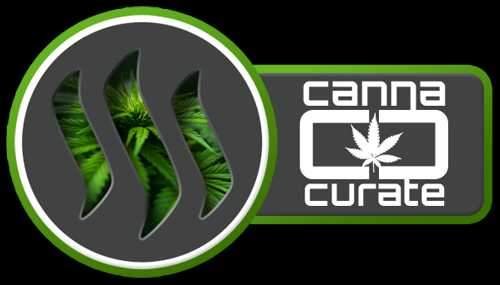 Onwards and upwards my friends.
Posted using Partiko Android