Burled maple and Indian Rosewood Nugtray™
A few weeks ago I did some carpentry work for a guy in Denver who was friendly and personable. As a thank you in addition to his payment, he gave me a few blocks of exotic woods he had lying around. I couldn't wait to dig into those blocks and see how they'd turn on my mini lathe.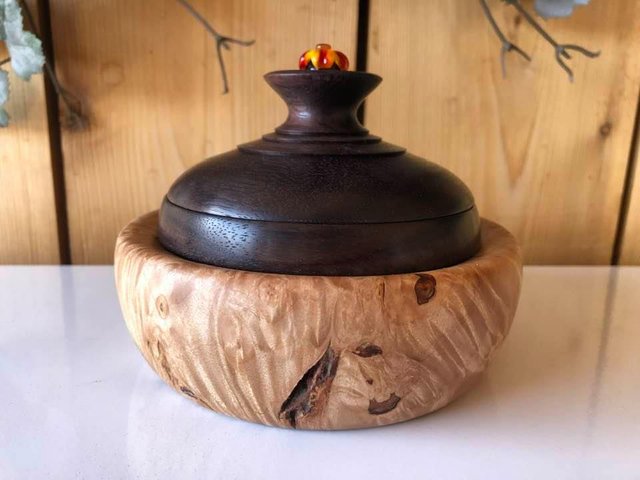 One of the blocks was a burl of maple. I carved it out into a fairly large tray that seemed to be begging for a darker piece to float inside. In the photo above you can see the iridescent ribboning and darker imperfections of the burl wood. I'm really happy with the shape; it forms a gently curved base that is grounded on any surface.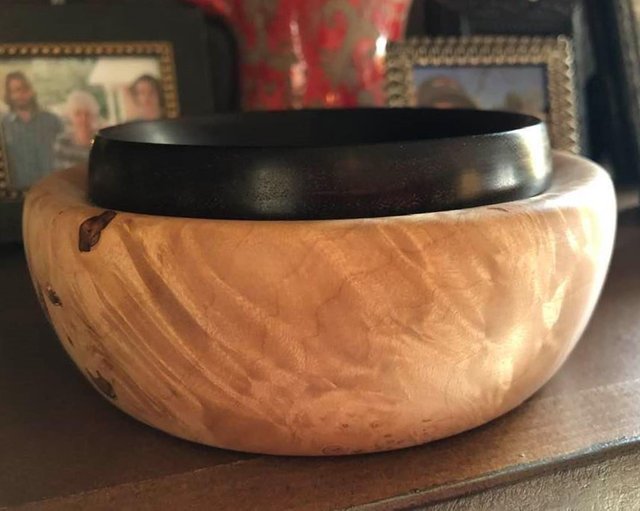 From there, I dug out a few older blocks I had lying around of Indian Rosewood. From one block I made another tray to fit into the burled maple and that one seemed to be begging for a lid. So with the second block of rosewood I made a lid.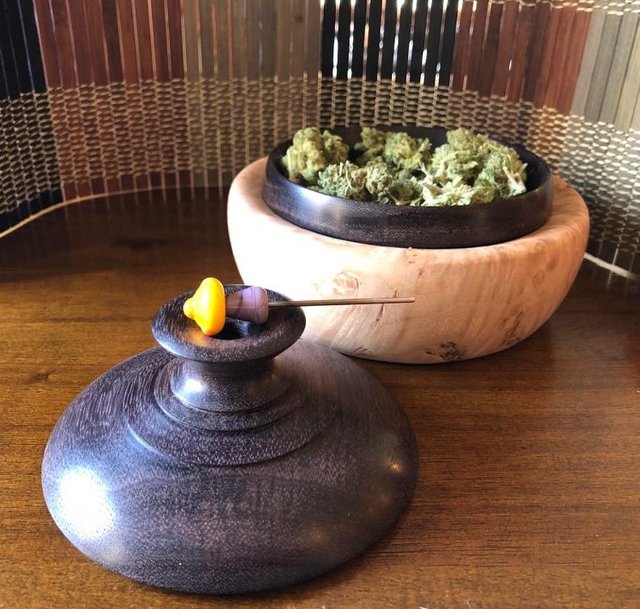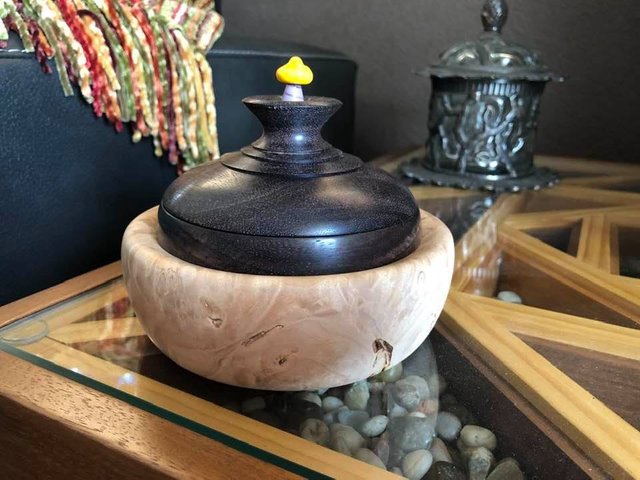 The fit is so tight on these two pieces of rosewood, they look like they were made from one block! I'm really pleased with how well these two separate pieces meld together. Of course, it makes a great lidded container for nugs and comes with a handy cleaning pick up top. To see more Nugtrays on display, visit my Instagram page: nugtray_by_hanedanecraft.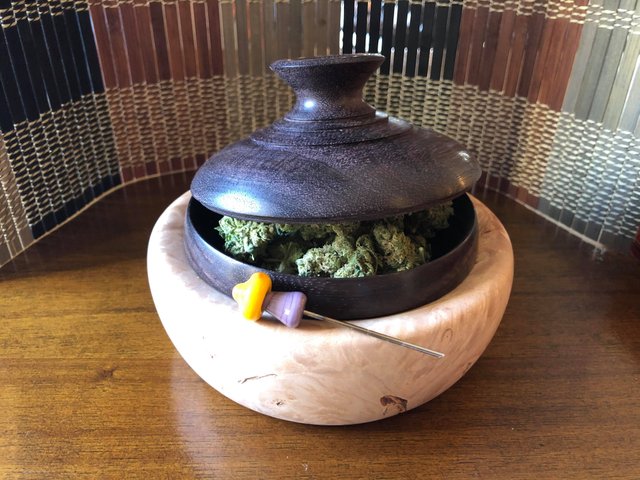 Thanks for reading! All images above are original photographs
taken by @hanedane or @geke and depict Nugtrays designed
and carved exclusively by Hane Dane Craft.