Cannabis Creative Contest Week 6: (The Deadmans Club)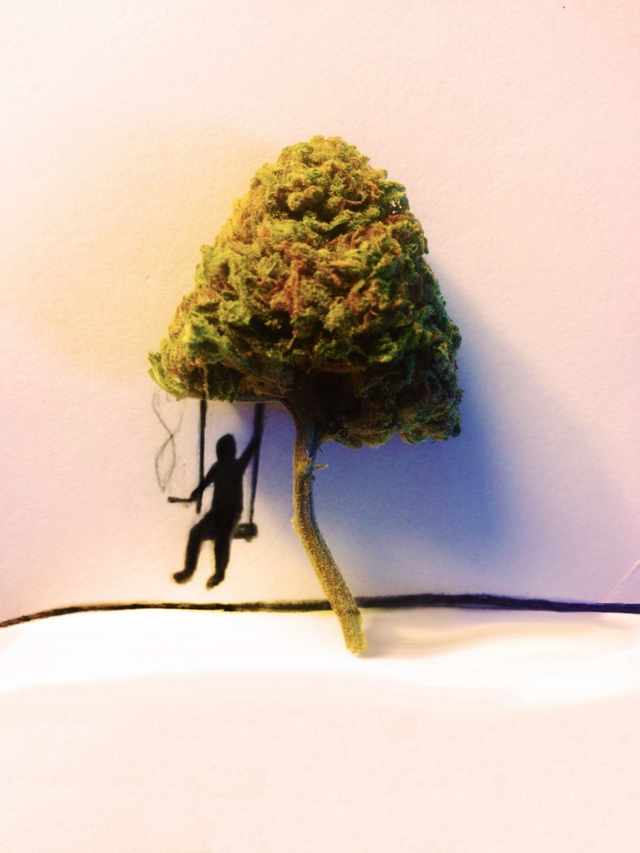 Image Source
The Deadman's Club, a name that was not of our choosing, but which was given to us by those who hoped to belittle us. Instead it made us feel cooler than ever. When you grow up in the countryside, in the middle of nowhere, there can be a lack of imagination when it comes to how teens try to insult one another and their sure were worst things to be called.
I wore second hand clothes (if it was velvet I was in heaven) and I listened to old rock, which is where the name came from as most of the musicians were dead, or looked like they soon would be. There was only a handful of us and we stuck out like a sore thumb, amongst the fashionable shell tracksuit crew. We were the weirdos that hug out in the 'Bat Cave' during school break to smoke.
The bat cave, was in fact just a hole in a ditch, that was big enough for you to crawl through and once you made your way in, accompanied by numerous scratches and at times shredded clothes you got to sit shoulder to shoulder with your comrades. This all had to be done on your hands and knees, as there was no room to stand up, but that just added to the excitement of it all. We were rebels in our small country school, who relished in our ripped clothes and grass stained trousers.
In the beginning it was all about smoking cigarettes, seeing who could blow rings and who could hold the smoke in for the longest. It didn't take long until we talked about trying to score some 'Grass', making a plan for two of us to go during the school break whilst the rest waited patiently in the cave. I volunteered to go with Richard as he knew who to score from.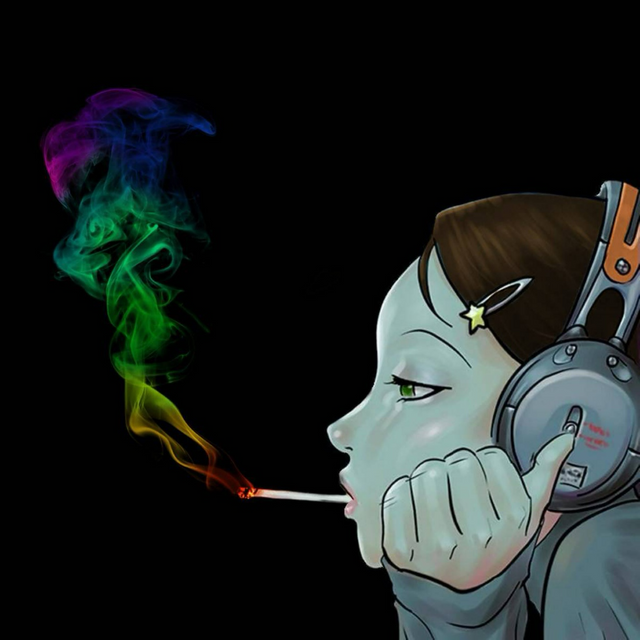 Image Source
I remember feeling so mature and cool, walking with him up to town to meet the "dealer" by the canal. I let Richard do all the talking, whilst I stood there trying to look cool (knowing now I probably looked like a gobshite). The exchange was done and we walked back to school, heading straight for the 'Bat Cave'. The others were very relieved and excited to see us.
The tobacco and papers were already out, waiting for the green to join them. Richard took out the bag and everyone's eyes were on it. We all wanted to smell it first, so Richard passed the bag on and we all waited for the aroma to hit us as it was opened.
But no aroma came, the bag was full of grass alright, but not the type for smoking. We had been sold grass clippings from someone's lawn.
We didn't know anyone else, that we could buy any Green from, so it was to Hash that we turned. It was way easier to source and we knew we wouldn't get ripped off. But damn it, we really wanted to try some Green. (Something I never did until I left home at 18.)
Hash has a heavy feeling, so when I smoked it for the first time, it felt as though a huge weight was put on me and that I was sinking into the earth. (This was achieved after quiet a large coughing fit, which my friends found hilarious.) Another drag and I was positively melting into my surroundings. Time seemed to stand still and the sounds all around me were magnified. I loved how relaxed it made me and also how it seemed to soften all the edges within my life.
I had found a way, to help soften the many blows, that had happened so far in my life and it became quiet the healing companion for me. It really helped me, get through the last few years of living with my parents, in what was a very broken home.
This was written as part of the Cannabis Creative Contest, which asks for everyone to write about their first experience with Cannabis. There are still a few days left to get involved.