Weekend Free Write: Money Was Spent on Drugs and More of Them.
Money was spent on drugs and more of them.
In a kind of wild refusal to give up, she took what she liked, when she wanted it, and would only stop when the right cocktail allowed her brain to shut down into sweet sleep. Even then, they'd come knocking at the morpheus gate, after what she had, what she knew.
She'd tremble in the morning and reach for cigarette, smoke it in a heady rush, stand in the freezing water of the shower. She'd remember where she'd been with a grimace, wash the paint from her skin where they'd smeared it in an effort to make her into a bird. Her disguise wasn't fooling anyone. Her wings fell off every time she walked out of the club, and by the time she got home, she was just an ordinary girl again, and the knocking was getting louder.
They'd find their way in eventually, and then what she would do? She couldn't tell them what she had heard, because that would mean the end of everything.
And so the cycle continued - blue pills, red pills, painted wings, dancing, sleep, smoke, freezing water.
***
I loved camping and going down rapids, she thought. I should have stayed in the forest. What have I become?
The lights of the city criss crossed her skin, shadowed lace. She remembered the white light on the river, all shimmery before the furious white blur over the rocks. There was nothing the river couldn't wash off her skin. The day she stumbled on the men in the clearing, out of place and wolf like, was the day ordinary things like camping and being in the river were over.
Two years she has been running. She'd been in many guises. For a time she woke up covered in paint. She'd tried a bird as a disguise. Magnificent wings on a dance floor. Money in her knickers. Woke up with the knocking. How did they get in her head?
She spent her money on drugs and more drugs.
***
It was cold out, but her skin was prickly with heat. She was used to the adrenalin by now, but the rush of blood to the skin was uncomfortable. Still, the temperatures were hitting below zero, and she best be prepared.
There was so little time.
She threw what she could on top of her sleeping bag coat - matches, a water bottle, a snap lock bag of pills, a roll of fishing wire, some squishy packs of the miso soup she liked with the seaweed. Hardly sustenance, but she knew how to fish, if she could find the hooks. A thumbed copy of a bird book - she liked to try to find the ones she remembered from her forest days, when things were simpler. Rolled up the lot, shoved it in a pillow case, swallowed a pill, ignored the knocking, and ran.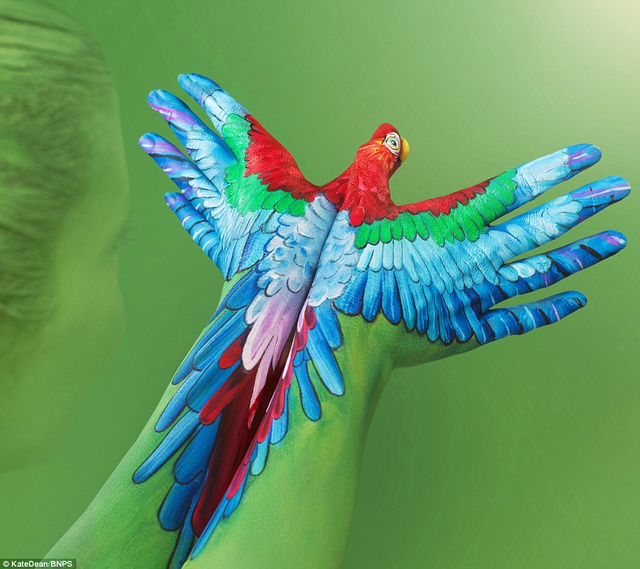 Image Source
Oh goodness, this was fun! Saw a post by @owasco and was led to @marriannewest's weekend freewrite - it's been so long since I've done one! The three prompt was awesome - amazing to see the last minute ticking and knowing you have to wrap up that section, then spending a moment or so wondering how the next one connects to what is next. I had to clean up a couple of things at the end for it to make logical sense - a river in the first paragraph turned to a cold shower to fit with the setting that ended up working for me. I also rearranged the paragraphs a little as I free wrote into paragraph chunks without thinking about where the breaks were. Oh, the bits in bold were the prompts. Amazing where the brain goes when you let it.