Weekly Food Contest | How to Make the Chicken dewal in Sri Lankan style.
Hi friends,
Today I am going to tell you how to make chicken dewal in Sri Lankan style. This really famous in Sri Lanka during parties.
Ingredients used for the meal:
Chicken
Pepper
Turmeric powder
chili powder
Chillie pieces
Sauce
Onion
Tomato
Salt
Making stages:
you need to put chicken into the pot and then add 1/2 teaspoon of pepper, 1/4 teaspoon of turmeric powder, 2 teaspoons of chili powder, 1 teaspoon of salt and then mixed them together.
Add a little water so that the meat is completely covered and then you need to boil them until there is no water left inside the pot.
Finally you need to add some oil to another pot and put onion, tomato, sauce, 1/2 salt, Chillie pieces and boiled chicken together into that pot.
Wait 5 or 10 minutes. Your meal is ready. Here is another way you can create them. Source
My chicken dewal.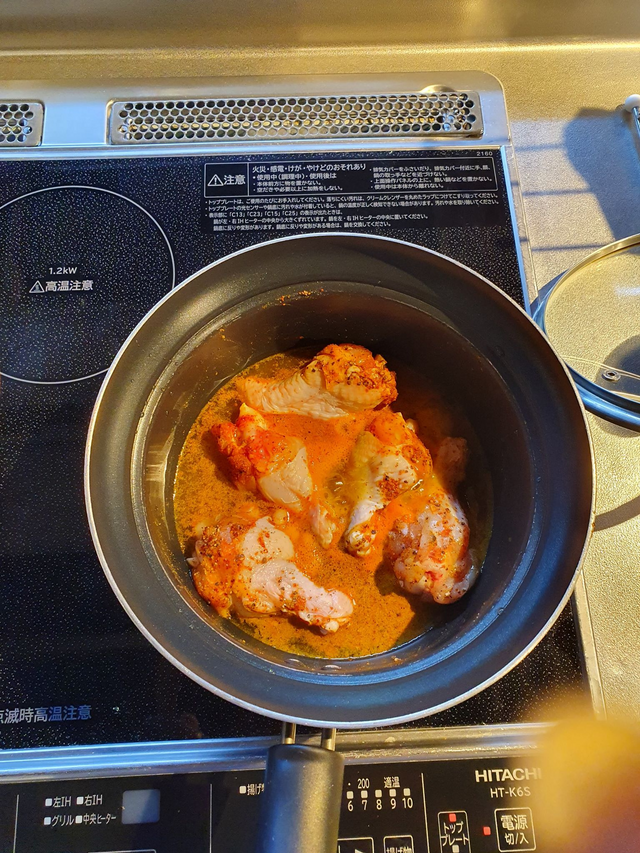 At the beginning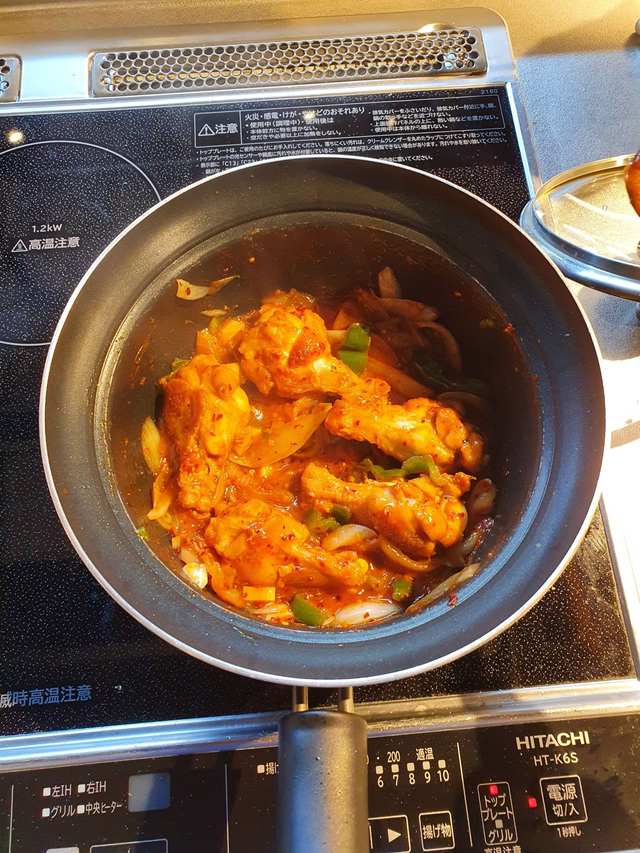 Took me 30 minutes to finish this.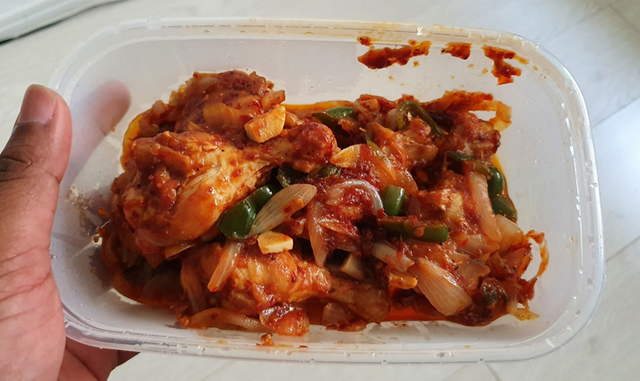 I put it in to the box
Thank you. There are many ways to create this chicken dewal. I got some help from my mother to create this.