Special Edition on NEOXAG Tokens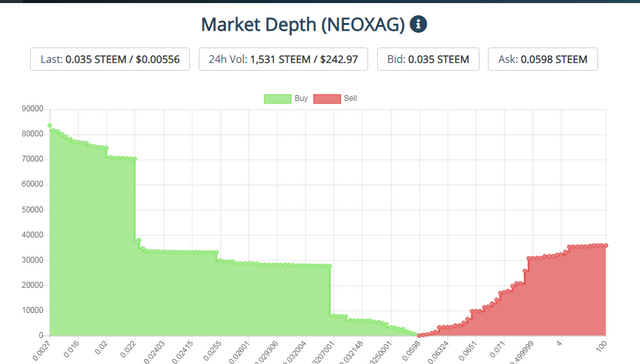 I have seen people selling them at 0.032$ ...... while The Market is at 0.060$
Current price of NEOXAG Tokens about 0.060$
If I were you , I won't sell any at all cost at the moment.
I keep this MESSAGE SIMPLE and let you think about it.
---
目前价格约 NEOXAG 0.060 $
如果我是你,我现在不会不惜一切代价出售任何东西。
我保持这个 消息简单 让你考虑一下。
---
Harga NEOXAG saat ini sekitar $ 0,060
Jika saya jadi Anda, saya tidak akan menjual apa pun di harga saat ini.
Saya menyimpan PESAN SEDERHANA ini dan membiarkanmu memikirkannya.
---
Whalepower Hub Discord




#whalepower A Project for Better Community
All #whalepower Contents / Images are Copy-Rights
If you want to use any part of this, please ask for permission first.
#whalepower HUB Help-Desk Discordapp @bullionstackers
BEE SMART HUB Discordapp @bullionstackers
If you Like it, Love It