WHAT3TREES : Promoting Steem with Trees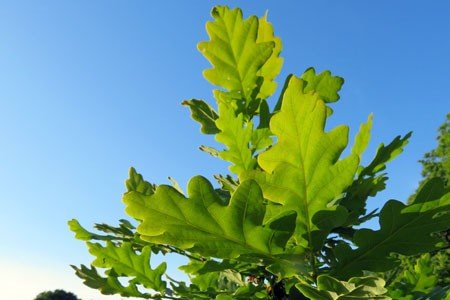 I love trees !
I think What3Words.com is really cool too.
Can we put the two together to promote Steem ?
Yes we can.
Here's how you can help and earn rewards too...
---
---
The What3Trees Steem Promotion Campaign
I think everyone agrees trees are important for the planet.
There are lots of them about - but we definitely need more.
Many people on Steem are familiar with the What3Words geo-location system that has divided the whole world into 3 metre squares and given each square a unique 3 word address.
I thought it would be really fun to use the power of the Steem Community to start mapping the trees of world using What3Words.
And then use Twitter to tell the world about these trees, about Steem and What3Words.
It would be a rather unique experiment...
---
---
How To Take Part
If you would like to join in this campaign all you have to do is...
Find a tree near you and locate it on What3.Words.com.

Make a clearly readable sign with your Steem username, the What3Words address and the date.

Take a photo showing the tree and this sign with the What3Words location (and ideally you holding the sign).

Make a post on Steem with the photograph and some details about the tree and the location, and in the first five tags include #what3trees and a tag for your country.

Put your post on Twitter with the What3Words address, and with the tags #what3trees, #steem and most importantly @what3words.

Drop a link to your post in the comments of this post (or any of my posts).
---
In your post please include if you can the local name of the tree and the Latin scientific name.
You might also include any interesting information about the tree or the location.
Is it very old, does it produce fruit for eating etc.
The trees can be of any sort, in any location. They could be in your garden, in your street, in a local park or just somewhere you visit.
As well as the main photo of the tree with the What3Words address, if you want to include a couple of additional photos with close-ups of the leaves or the fruit or seeds that will be great.
---
---
Rewards !
This is not a contest, and it doesn't have any fixed end date.
It is mainly about attracting attention to Steem by seeing if we can build up something unique - a What3Trees map of the world.
Hopefully if everyone includes the @what3words tag in their Tweets then the people at What3Words.com will be interested...
To up the fun-rating and encourage people to take part I am going to be giving out some STEEM, some TRX and upvotes for the best posts that catch my eye.
You can post as many times as you like with different trees in different locations.
If any communities want to join in like Steem for SDGs (@ponpase), Crypto.Kids (@mariana4ve), Promo-Steem (@arie.steem) or @vipnata's new Steem Gardening that would be great.
---
---
I am not sure how this will go, and I have no idea how many people will take part.
Either way I do like looking at photos of trees so my votes are waiting...
Pennsif
---
---
[ graphics & images by @pennsif ]