Iphone 4 and ios 7 can not be used on Whatsapp
In the previous year, WhatsApp announced the support of ISE7. In continuation of this, IOS7 announced the closure of IOS7 support in January this year. If your phone is running this old version then there is bad news for you.
Currently the WhatsApp app launches new version 2.18.90 for IOS.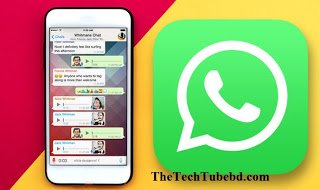 source
ore features have been added to it. But after this new update, the IOS 7 will not support the WhatsApp app. As a result, new updates will stop coming in IOS 7 with the iPhone 4.
After the IOS 7, the iPhone 4 has not received any updates. If you do not get the new IOS update, iPhone 5, iphone 5s and iphone 4s will stop updating these three phones. But on February 1, 2020, the updates will be sent to these three phones. Because of the development of IOs, the WhatsApp app can be closed at any time in the iPhone 4.