#Whatscookingchallenge Potato Onion Tortilla
There's a really lovely little cafe near me.
It's the sort of place that serves very home made and rustic sorts of food, simple recipes with quality ingredients.
Quite a lot of their dishes are vegan or vegetarian friendly too.
Last time I was there I had their special of the day, a Tortilla made from potato, onions and eggs.
As I'm the curious sort I took it apart as I ate it and worked out how to recreate the recipe.
And as a response to @jaynie and the #whatscookingchallenge I recreated it (with pictures)
I used 2 Potatoes.
2 Onions
4 eggs, beaten
Salt/Pepper/herbs to taste.
I sliced everything.
Then I parboiled the potato just to soften it.
I retained some thinner slices of onion and put the rest in a pan to soften them.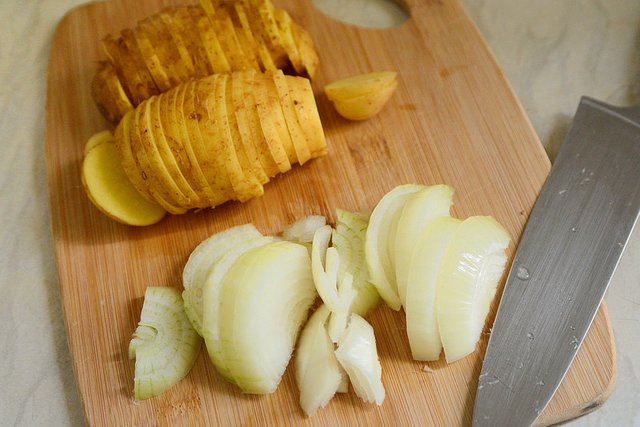 As I don't have a pie tin and a dish for making flans or indeed greaseproof paper I decided to smear the inside of my pie dish wtih butter.
Things tend to weld themselves onto this dish if you're not careful.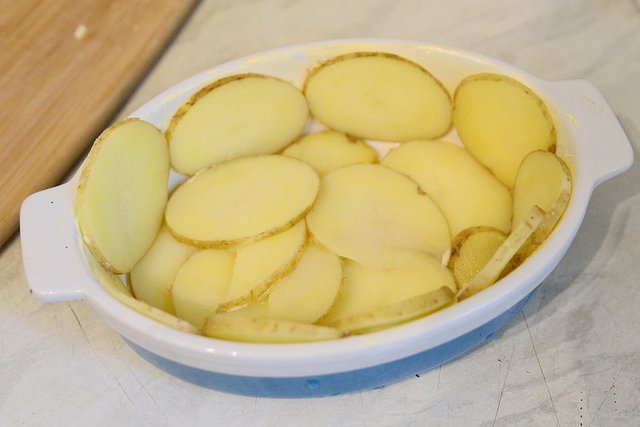 Firstly I made a layer of potato around the dish.
Then I poured some of the egg mixture in and added the retained sliced onions using them for structure, and then more potato building up layers.
Then some of the softenen onions.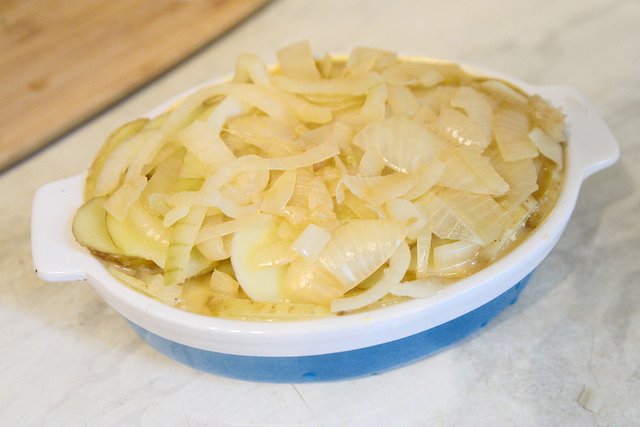 Keep going until the dish is full or you've used up all the ingredients.
Bake in an oven.
I preheated the oven to it'shighest then turned it down to around 140 C then baked it for about 20 minutes checking it a couple of times.
It's probably a good idea to slightly undercook and take it out and leave to rest and continue cooking outside the oven.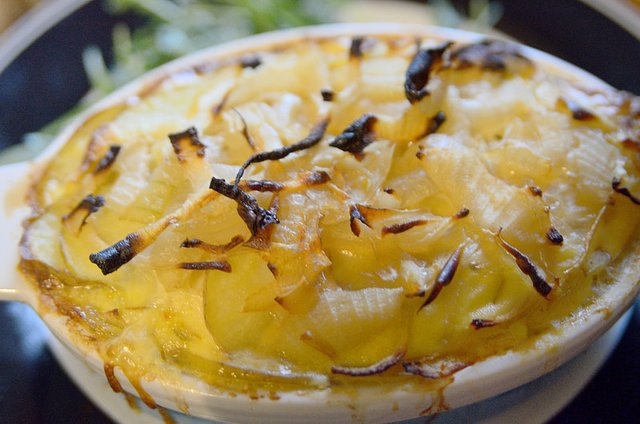 I served flipped out onto a dish with salad and leaves.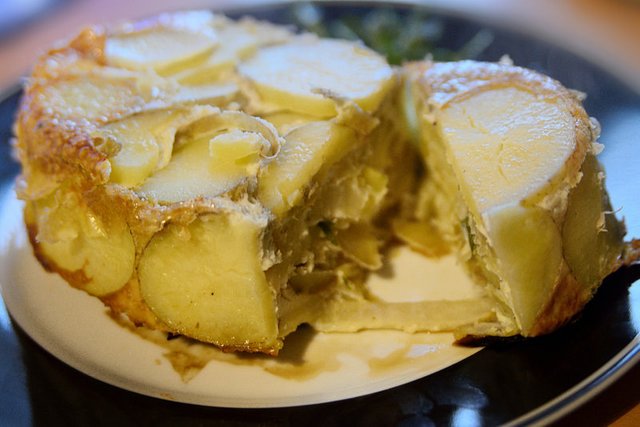 Next time I would caramelise the onions that I used for the top a bit more.
It's a very easy dish to make, quite filling and really tasty.