A Good Place but Bad Spaghetti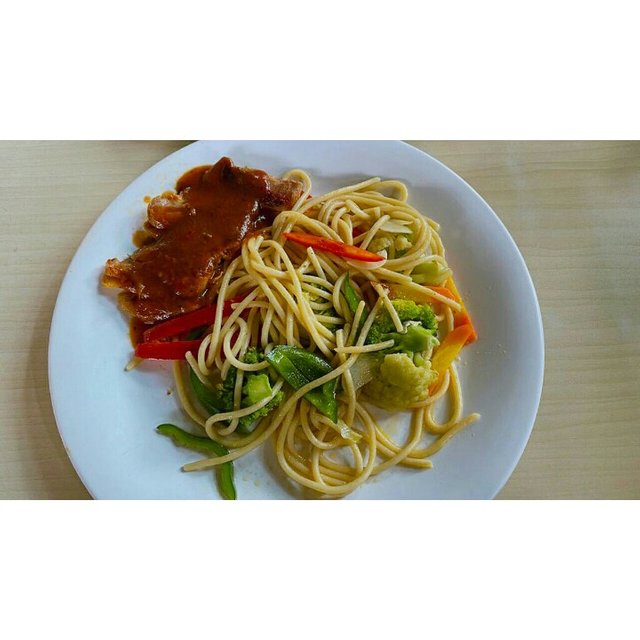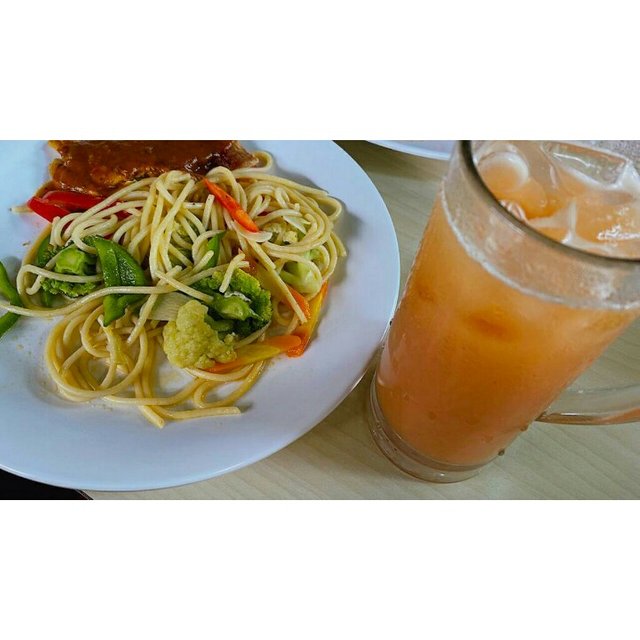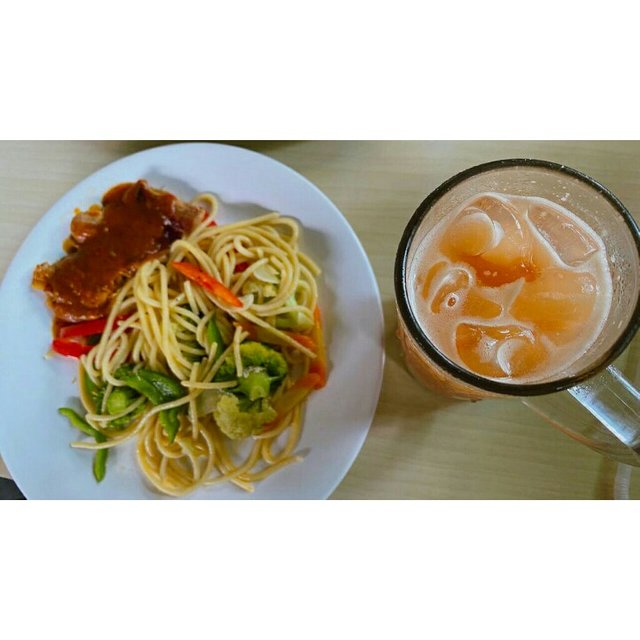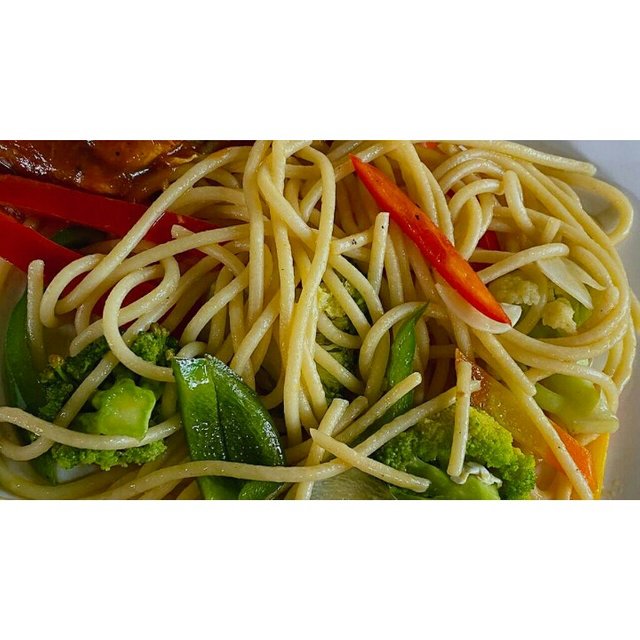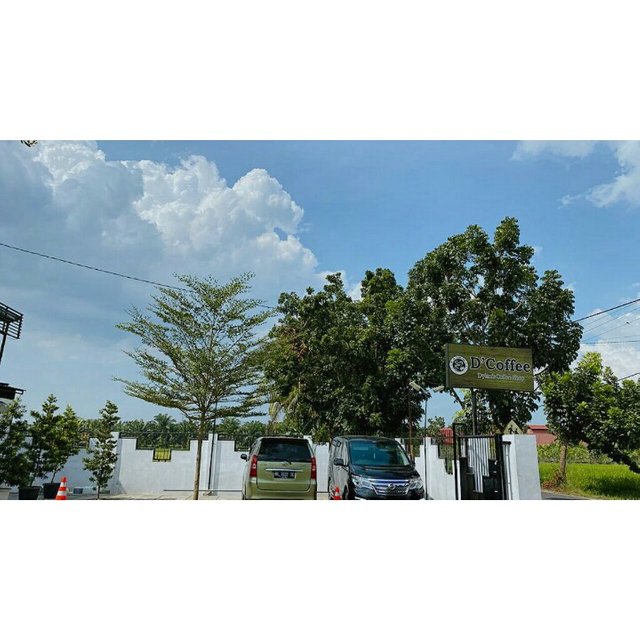 I know when a food doesn't meet the expectation at a certain cafe, I can't really blame that place.
But my experience this time, really made me have a list of new bad experiences at eating out.
I rarely have a bad experience for eating out, except for menus that really don't make sense and fail to define the type of food itself.
Failure to define the type of food itself I mean here is that food has ingredients that are different from the type in general.
Like what happened when I ate at a cafe in the city I live. I ordered spaghetti and chicken steak. I hope to get a good menu for the food I ordered.
But then I was wrong. I failed to get the food that was already within my expectations.
If you pay close attention to this place, then you will know what went wrong on that plate of spaghetti.
Look at the type of noodle used. It's not the kind of pasta for spaghetti at all. The chef at the cafe uses traditional noodles commonly used in Indonesia for the traditional food of the people here.
This is really what created a bad experience for me. I was really disappointed and that was also due to the high price.
A plate of this dish is priced at 40K IDR, or around 2.8 USD. The price was high for a menu that failed.
For this failed menu, only the match is priced at 20K IDR or around 1.4 USD.
That's why I'm really disappointed and won't come back to this cafe again for the food.
Too bad the place has to have such a nice atmosphere with clean air and lots of green spaces, but the food in this place is terrible. It looks like they have a lot to learn for different types of food.
About Place
D'coffee
Location, North Binjai, North Sumatra Indonesia
Opening Hours: Start From 12 PM
[WhereIn Android] (http://www.wherein.io)