Fruit Salads From A Hawker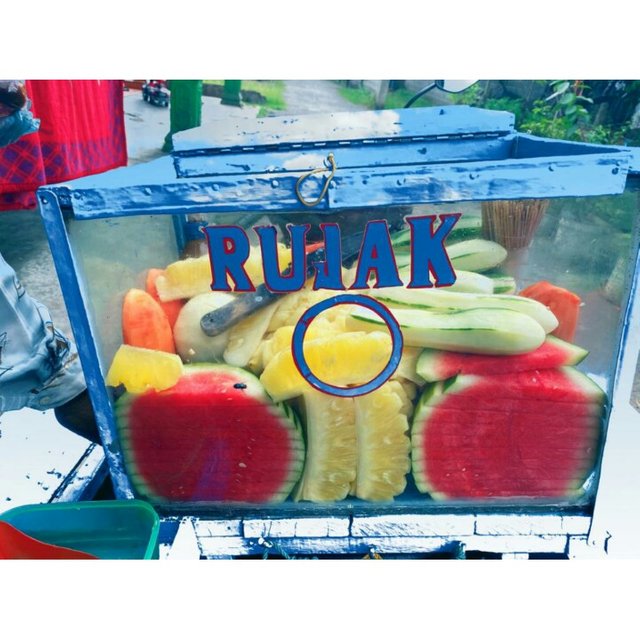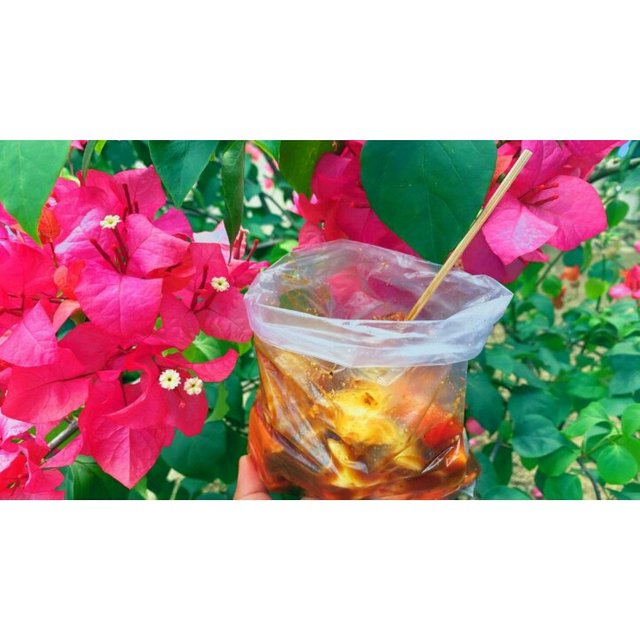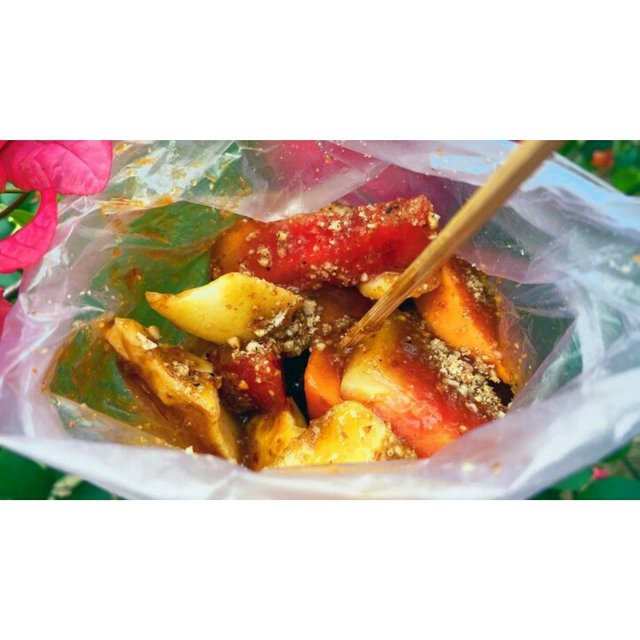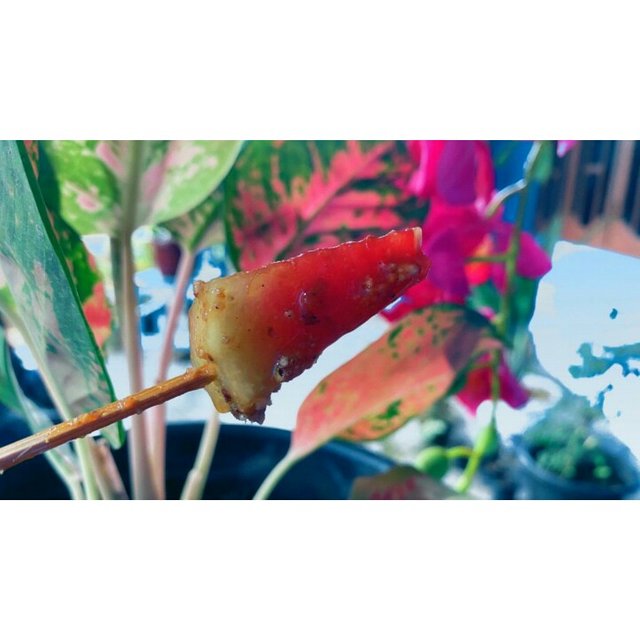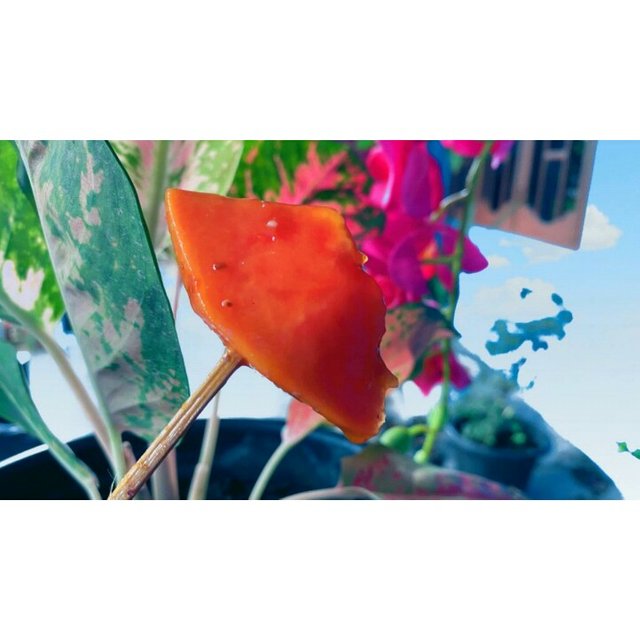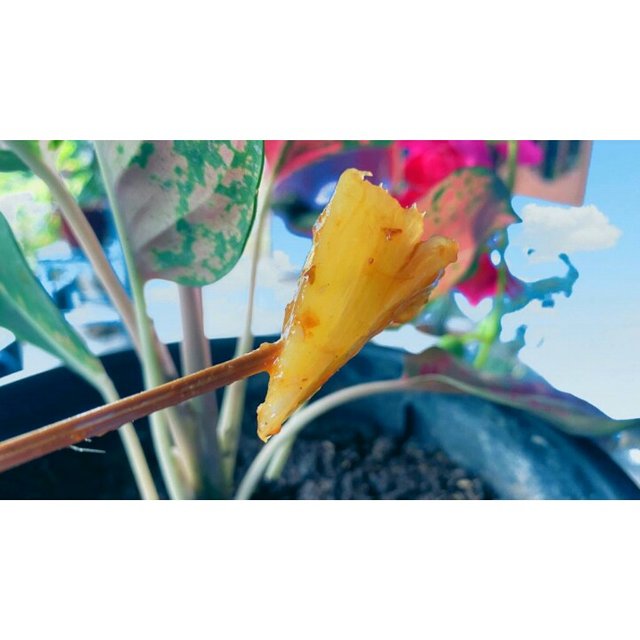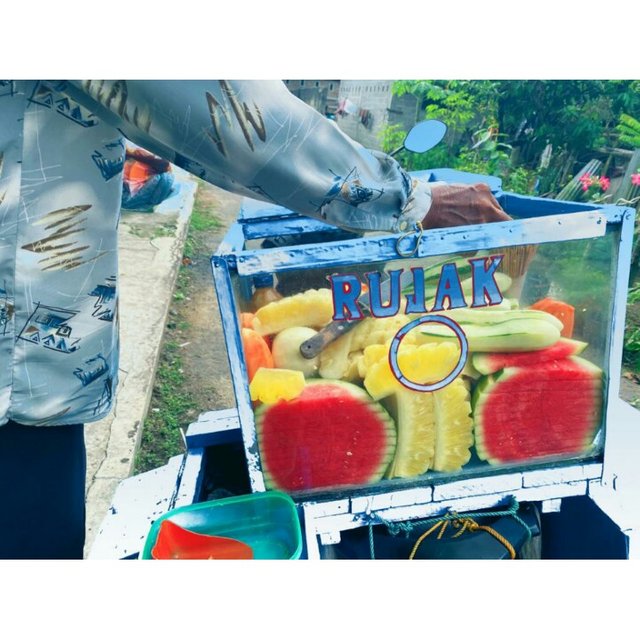 Fruit Salads From A Hawkers
I don't always have fruit in stock. If you also have a supply of fruit, the taste will be an unfavorable state because the fruit rot quickly so that it must be finished as soon as possible.
The location of the house I live in is far from the city. So I couldn't easily get a stock of fresh fruit, and usually the stalls selling daily necessities didn't sell fruit.
Fruit Salads From a Hawker is The Best Solution
A Hawker who passes in front of my house every afternoon, it is a blessing in itself. Because of this seller, I can fulfill my nutritional intake from fresh fruit.
The fruits sold by a Hawker are quite complete. We can buy fruit without seasoning.
Fruits with Hot Seasoning and Topping with Peanuts
In Indonesia we named this dish "RUJAK". Rujak is a fruit salad with spicy seasoning with a mixture of brown sugar. Then on top of it sprinkled with pieces of peanuts as a topping.
Usually we enjoy fruit salads like this during the day. My mom and I always buy fruit salads from this hawker.
Here's a serving of fruit salads topped with hot spices and a sprinkling of nuts. I bought it for 5000 IDR. Inside contains pieces of papaya, guava, pineapple, and watermelon.
How about you? Do you live in your area of ​​fruit serving like this? Fruit salads with spicy seasoning and oh that was so refreshing!
[WhereIn Android] (http://www.wherein.io)