Rainy day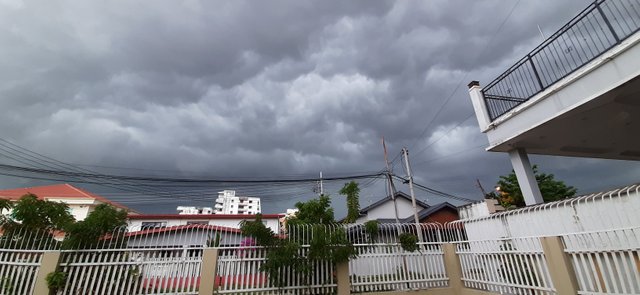 Yesterday night I noticed that I am not feeling well and started to have flu and fever. I suspect this is because previous days is raining and cold weather and suddenly yesterday is a very hot weather. I believe my sickness is because of weather drastically change.
But due to divide pandemic, everyone will be very concern and worried if someone hot fever. Although I am feeling better, but i decided to stay home so that in case I am carrier I will not spread the virus.
Today again weather changes and seems heavy rain will come with the dark cloud. After 10 minutes rain is arrive and luckily is not heavy and long. If not some places will be flooded again and it will give huge impact to the resident.
This year is really a very big hit by disaster. First is by covid19 and now in our country we having dengue case and also flooding in my community. This is really a year that tested everyone.
Maybe this is challenge by God, so what we can only do is believe in God this will be better and hopefully after this our world will again become a better place.
[WhereIn Android] (http://www.wherein.io)