pionex, best trading apps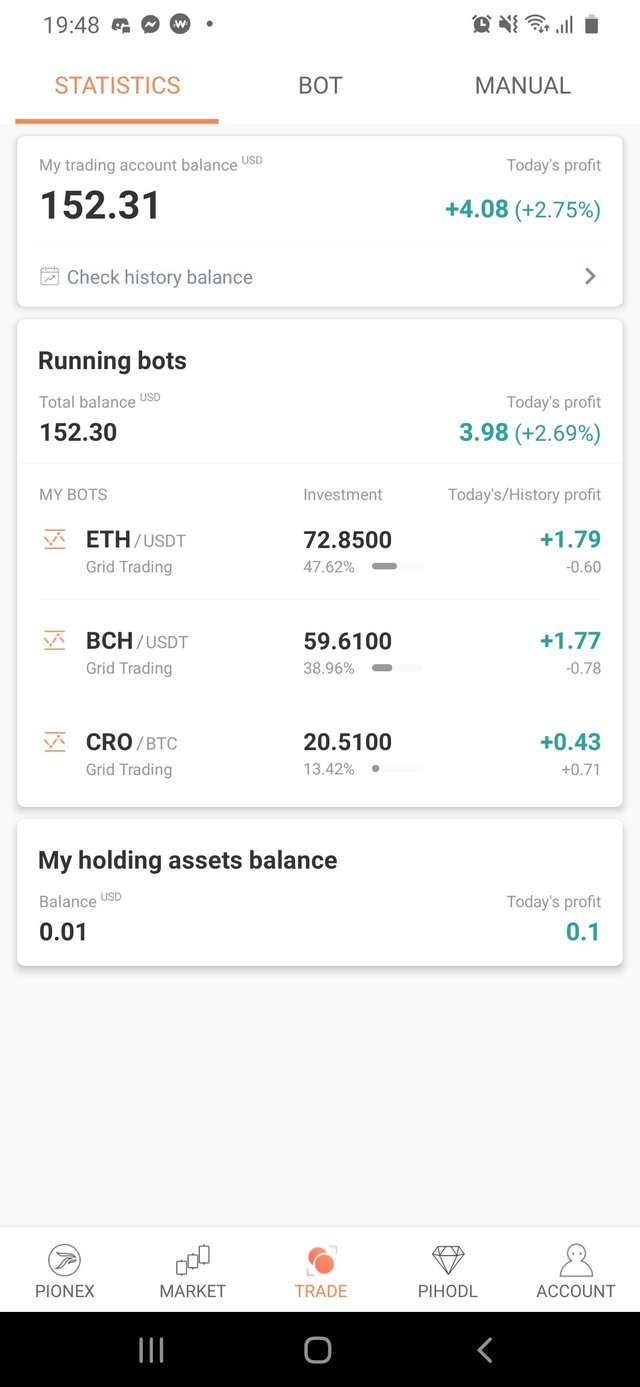 After so long, finally my bot giving green item on my pionex bot trading. Yes, as title I am using bot to help me trading. For me I am a full time worker in day and part time trader at night, so sometimes I will missed out the golden time to trade. Sometimes I am made it to buy but sell at wrong time and otherwise is the opposite. So sometimes I lose and win at a wrong and right time.
Last few weeks some of my friend introducing this AI bot called pionex. I started to give it a try two weeks ago.
Pionex is famous with its grid trading bot. It can help you to trade with worry free as this bot is very intelligent to buy and sell with various of possibility. So if you are soot trader, this is absolutely best application for you.
Of course when you first time trade, It will show red and don't worry, thats the buy process. But if your prediction is good and the coin bounce at the time you jump in, it is jackpot, maybe in hour you can already make profit. But for normal to show green, ideally it will needed 7 to 14 days. So it's still up to which coin you invested in.
My big suggestions
don't chip in using USDT
It is because the profit return will take longer time. It is better to use ETH or BTC pair so that the ROI will be more faster if your prediction is good. Of course this is not financial advise, just my personal experience.
Also there are a lot of different options for you to trade. If you are pro trader, you also can set your settings to let the bot run.
For me as a newbie, I am currently only using grid trading and it is really promising.
So if you are interested to try, join by click link below
Wish you best of luck in trading
[WhereIn Android] (http://www.wherein.io)