Torum, social media that earn XTM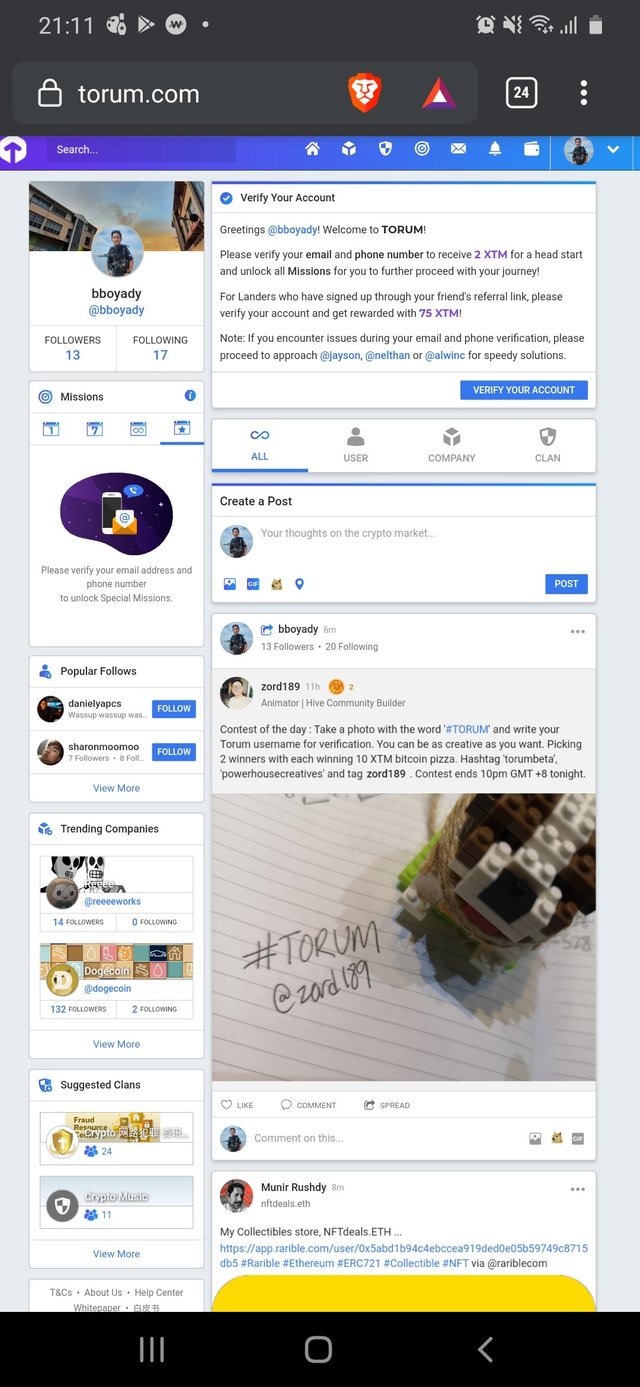 If you are still wondering where to find all the crypto information and also what is the latest update or maybe sharing your thoughts about crypto, you will find out hard to get this kind of platform.
Now a team of crypto enthusiast making a big move as they using social media concept to get everyone involve and sharing the data.
If you love Facebook, then as crypto enthusiast you must join Torum.
At here you can slowly get a lot of information or maybe another platform to earn crypto. Hive blockchain also slowly to get exposure in Torum.
For now this phase they are in beta version. So we are inviting everyone to try it out.
So far I love the interface and all the members inside. So if you want to know more just click the link above.
[WhereIn Android] (http://www.wherein.io)