Link perform well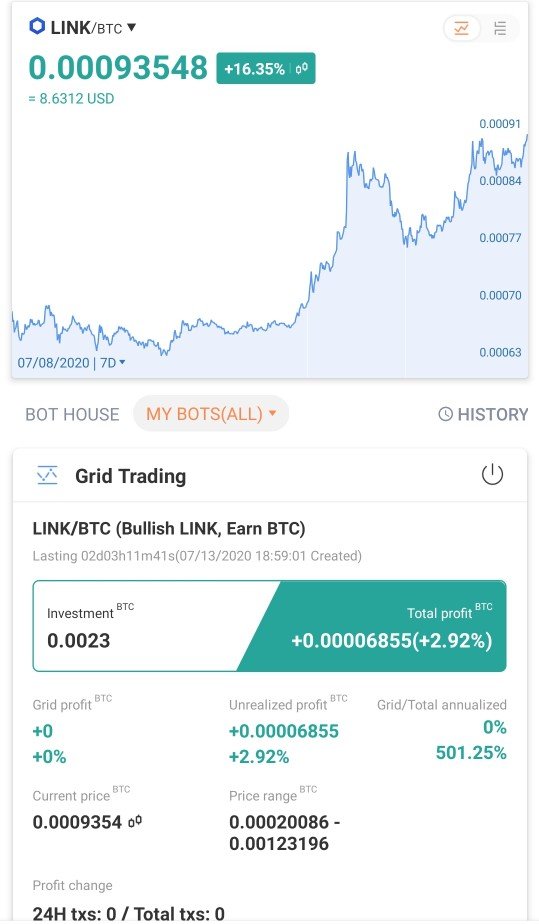 Yesterday when I trade in my token in Pionex, that time Link is started to dump and I thought that is a very bad time to jump in and too late to join the previous pump.
But in just a day, the pump is very high and I cannot expect it can hit 3% roi by only one day invest.
Previously I am maybe will lost this opportunity if I am doing manual trading because I have not much time to trade in front of computer. With this AI bot, I can now just dump in my investment and let the bot run for me.
For those trader that same like me no time to trade, you can try this AI bot. It is very easy to hands on as I am not a real trader also can use it very well.
So if you want to try out, register by link below.
[WhereIn Android] (http://www.wherein.io)