Earn Tfuel token by watching stream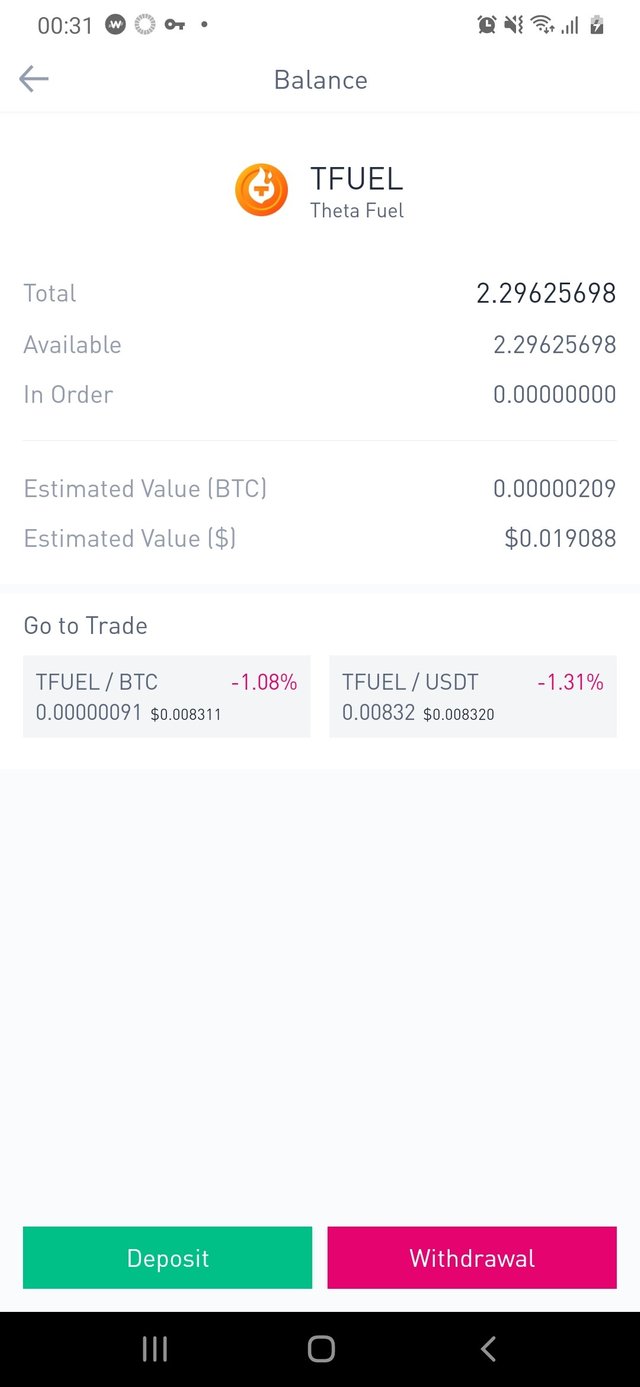 At first I am half believe half doubt that by watching stream on Theta.tv you can earn token from it.
After installing few days ago I started to watch few stream in a short moment.
Today when I open binance I am surprised I received tfuel token to finance directly. As photo screenshot above you can saw I have few tfuel In binance. Lol.
OK, so now I am ready full force to watch stream on theta.tv. hehe.
For those wanna join me, register using link below ya.
So what you waiting for. See you there.
[WhereIn Android] (http://www.wherein.io)