Youssoufa ...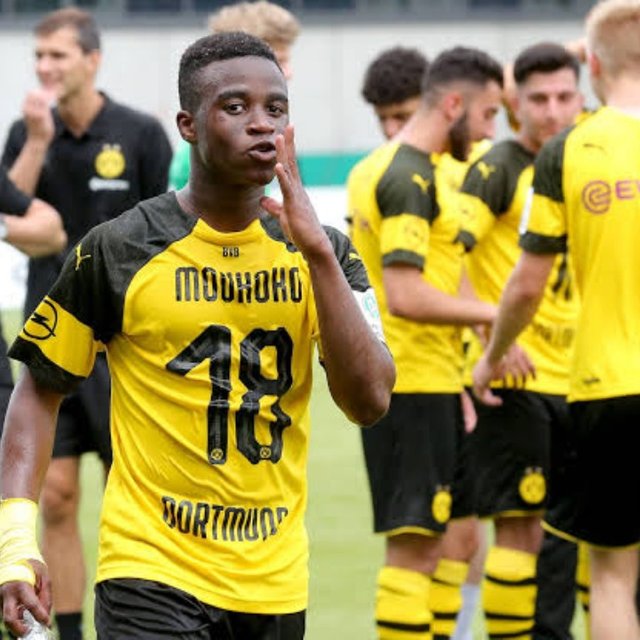 Youssoufa Moukoko is considered by many to be the next big star with his football upbringing in Borussia Dortmund. At the age of 15, the Cameroonian has already got his own jersey number on the first team - that is even before the talent has made his official debut.
The lack of debut is mainly due to the age rule in Germany for senior football, where players are only allowed in the squad when they turn 16 - Moukoko, however, has a birthday tomorrow Friday 20 November, so the debut is probably not far away.
Due to the massive hype around Moukoko, he already has a contract with Dortmund, which gives the player around 50 thousand euro a week. In addition, the still 15-year-old has a huge Nike sponsorship agreement next door - Marca reports on a contract between the two parties to a total value of as much as 75 million Euros.
The economy thus looks as bright as the future senior career of the young goal-scorer from Cameroon.
[WhereIn Android] (http://www.wherein.io)