Build-Play / Laid-back Day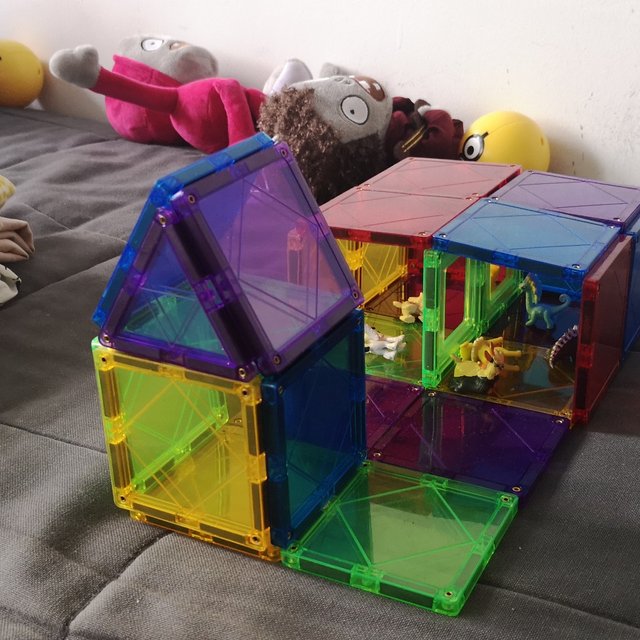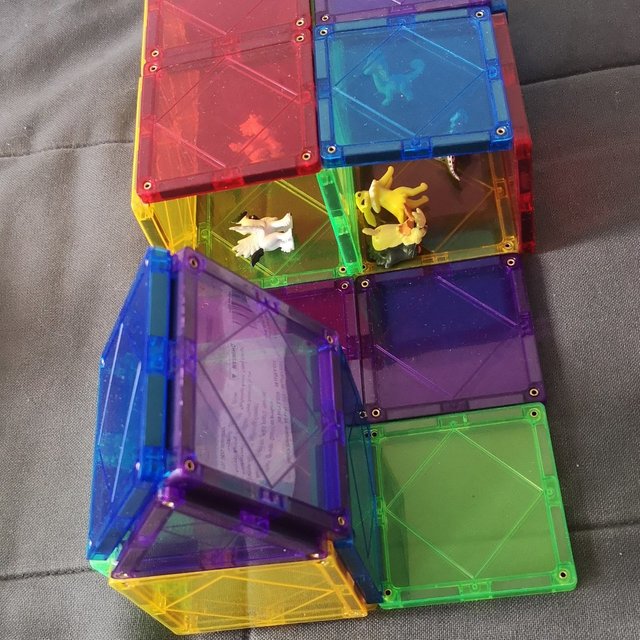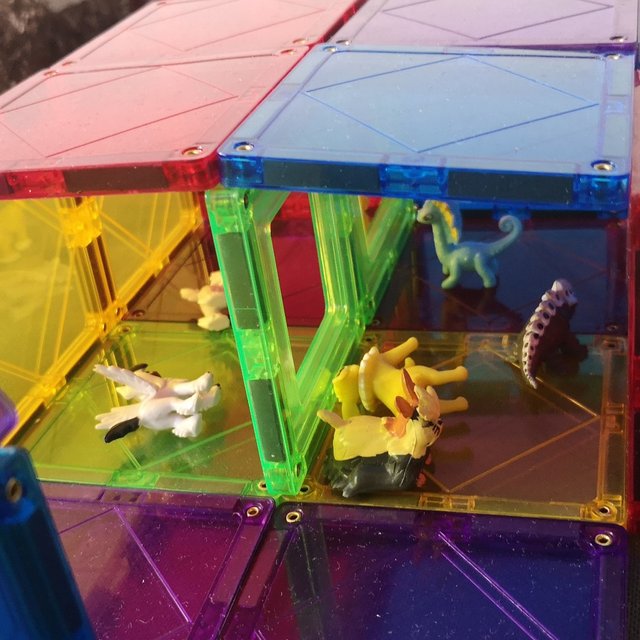 Today, the children are a little bit laid back due to rainy season outside. When they are not in the mood of study, I don't force them in order to avoid power struggling. I asked him to play something fun. Both the boys discussed and decided to play with their Romboss Magnetic tiles, while taking out all other toys, like soft toys Plant versus Zombie, small mini figurines Pokemon. They need to build a steady house to protect the figurines from being eaten up by the Zombies.
Ended up my whole sofa bed was full of their toys. Such a messy living hall, as long as hearts are at peace. Parenting had taught me to ditch my OCD and sense of perfectionism. I used to be in panic mode when the house is untidy, somehow, by practice, I have learned on messy parenting as long as clean and happy.
[WhereIn Android] (http://www.wherein.io)