Python for Kids, for Dummies
Recently I purchased the following Python Book Python for Kids for Dummies from Amazon.
You can purchase this book at Amazon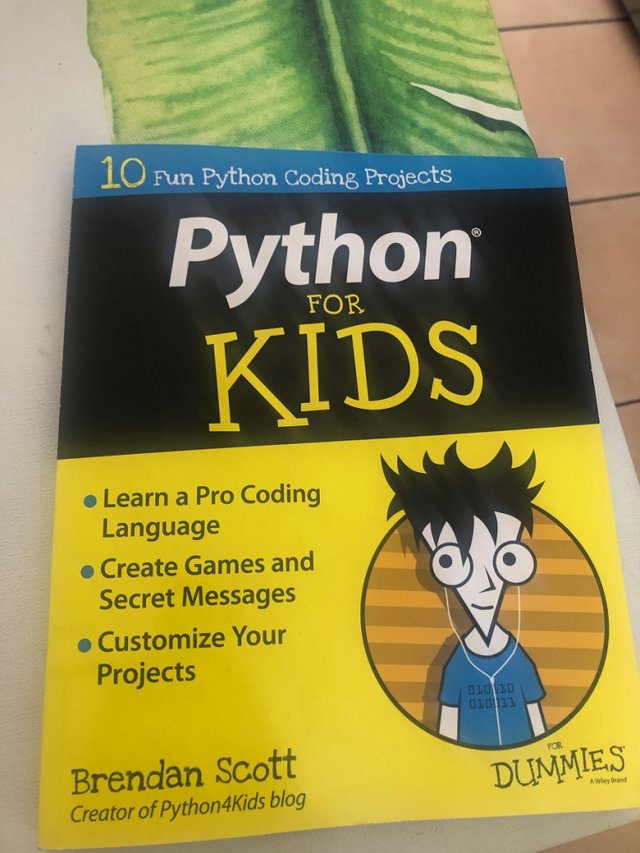 A quick look inside this book - I think it is perfect for kids aged 7+ to read.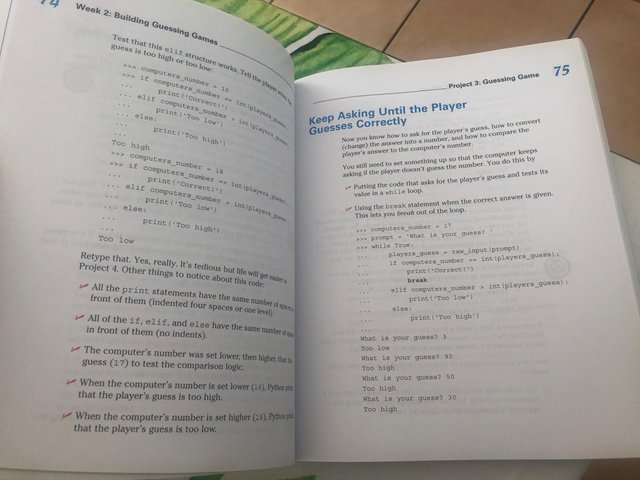 Python is considered a quick-to-learn and easy-to-understand language. It is very powerful as well and can be used in many domains from simple scripting to machine learning data processing.
The Python coding syntax is simple - and the inbuilt data structure is rich such as array, dictionary, tuple, hash map etc. The coding style is neat - as there is no argument about where to put the braces (in the same line or next line). However, there is still argument of using 4-spaces or a TAB to indent your python code.
For kids, the learning to programming should not be difficult otherwise kids may lose interests. The book serves a good purpose, with simple explanation on what interesting tasks Python can do.
Now, I let my son read this book before they go to bed e.g. bedtime stories.
You can purchase this book at Amazon
Python is good for teaching kids programming, I think better compared to QBasic.
--EOF (The Ultimate Computing & Technology Blog) --
Reposted to Computing Technology
---
Follow me for topics of Algorithms, Blockchain and Cloud.
I am @justyy - a Steem Witness
https://steemyy.com
Steem On!~
Every little helps! I hope this helps!
---
If you like my work, please consider voting for me or Buy Me a Coffee, thanks!
https://steemit.com/~witnesses type in justyy and click VOTE





Alternatively, you could proxy to me if you are too lazy to vote!
Also: you can vote me at the tool I made: https://steemyy.com/witness-voting/?witness=justyy