Having lunch together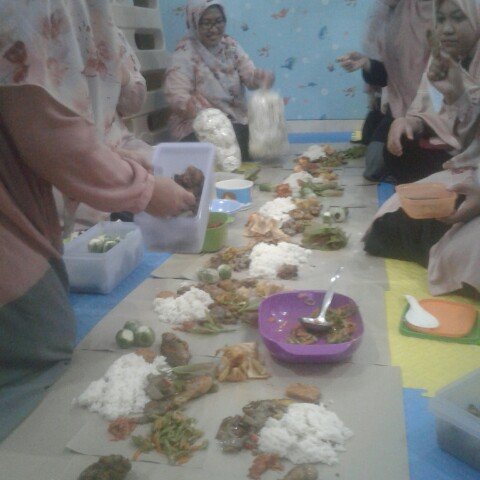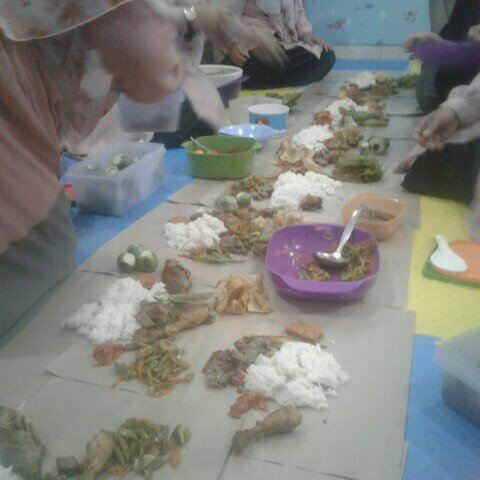 Having lunch together is fun things. My friends and I at school eat lunch together. We bring some food gather into one and than share again among us.
It is called botram. Some bring vegetables, rice , chicken, and some fruits for desert. Then we put on food paper. In village we usually eat botram on banana leaves and eat in open area. All people eat from old ones to kids.
Togetherness that we feel is amazing thing. We talk and joke. There is no barrier among us. We sit the same high no supervisor, or low employees.
We forget about work burden when we enjoy shared food. Food can make us get closed. What the tradition of eating together in your country.
[WhereIn Android] (http://www.wherein.io)