Banana Harvest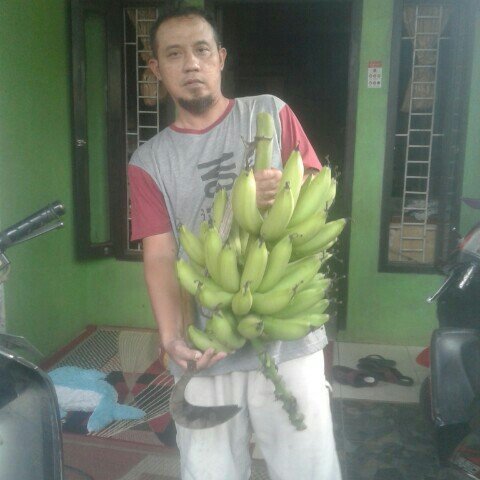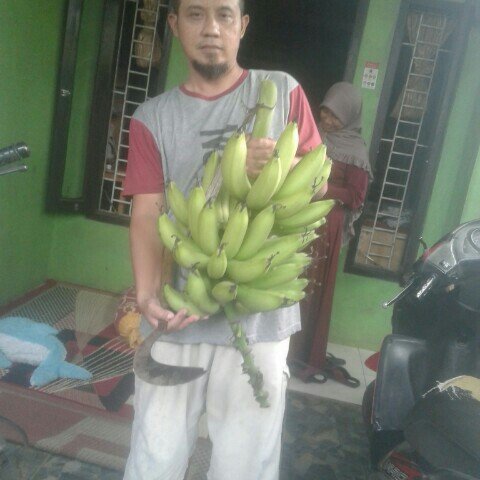 Banana Harvest
I take my harvest of banana beside my house. It is called " Ambon banana". The banana is long and big. It is about 15 cm long. The taste is sweet and tender.
1 year planting
To take harvest, a banana tree without maximum fertilizing will live for a year but with optimum caring , the harvest will be shorter. Because I plant banana just to fill an empty land that is about 2 m square wide, I only plant two to three banana trees.
To plant banana you need the young shoot. Young shoot is splited from the main tree then plant in separate hole. The young tree will grow and will result other shoots under the root.
In my country, only few people who plant banana as a farming industries. Most banana is plant just to fill the empy land. That is not good. If people want to optimize growing banana the result will be amazing. In fact, most people do not do that like me.
The price of banana is not expensive. A kilo of banana is about 0.3to 1 usd depends on the types of banana. There are hundreds of kinds bananas like kepok, ambon, nangka, uli and raja. Those are most popular bananas. Do you like banana?
[WhereIn Android] (http://www.wherein.io)