Washing My old motorcycle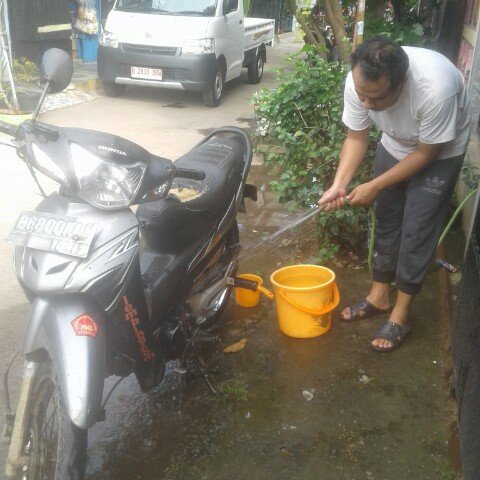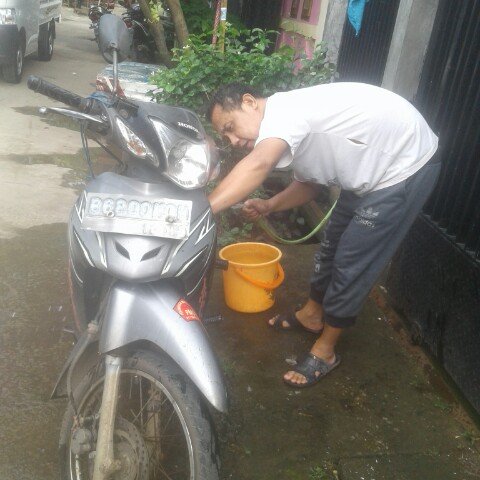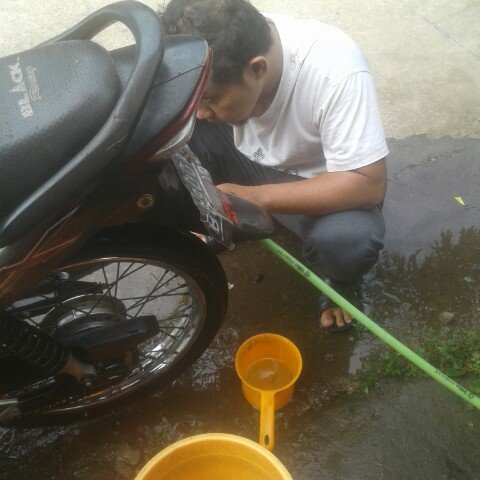 Washing My Old Motorcycle
On my holiday season, I do some house works. I help my wife and play with my kids. In the afternoon I wash my old motorcycle. This is an old motorcycle that I bought 11 years ago. The motorcycle is still fine and comfortable.
I bought in 2009. That time I bought in installment. I paid $31 per month for about 32 month. So I should pay $992. The motorcycle has sent me everywhere. It helped to go to work. Untill now, I still use this motorcycle. It is rarely brought to repairing service. I change the lubricant regularly.
There are some broken condition on my old motorcycle. The front tire needs changing. The seat is also torn by a cat. Yeah, a cat often scratch the seat with its claws. The lighting is also off. I never go by old motorcycle at night.
Washing my old motorcycle is a fun thing. I feel happy when I see my motorcycle look good again. Besides that, my activities take a lot of energy because I walk here and there to spray my motorcycle with water. My old motorcycle is now clean.
[WhereIn Android] (http://www.wherein.io)