THE WILD-MAN'S WILD FRIENDS VIDEO SERIES - EPISODE 29 - OX BEETLE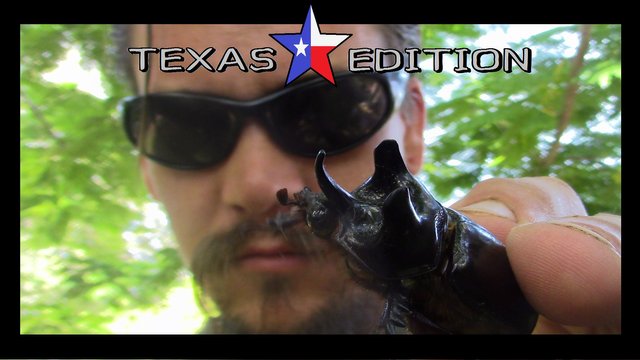 If the Triceratops was a beetle, this would be it!
---
The Ox Beetle (Strategus aloeus) is one huge crazy bug! It is a member of the Rhinoceros Beetle family, and it is impressive to meet in person.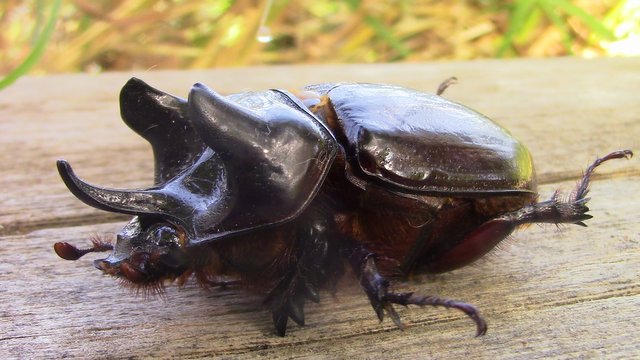 This individual happens to be a "major male." The "minor males" only have the front horn and lack two in the rear. Some people actually keep them as pets, and they can live for up to six months.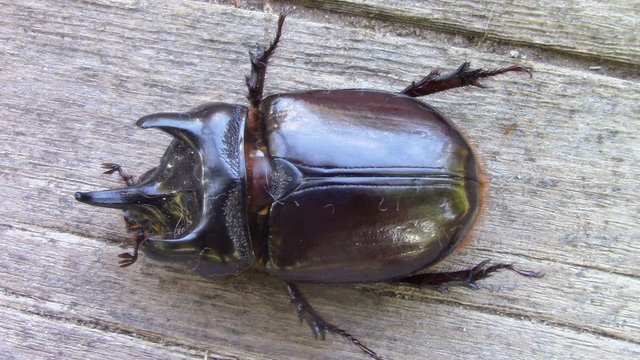 The Ox Beetle starts out as a grub and lives underground, where it mostly eats roots. Once they emerge and turn into a beetle, they will eat flowers and fruit. Since they are nocturnal, they hide underground during the day by burying themselves in the sand. We found this one at night, when it was attracted to a porch light. For more information about the Ox Beetle, check out my video.
The information is the video is original but I did have a quick refresher from this source.
THE WILD-MAN'S WILD FRIENDS - EPISODE 29
OX BEETLE
---
Obviously, we are having a lot of fun in South Texas. We are about to head out to South Padre Island to see what we can find in the sea. I'll be back later, and we'll keep you posted.
If you enjoyed this video, please consider thanking @thelivingpoet for encouraging me to make it!
---
As always, I'm @papa-pepper and here's the proof: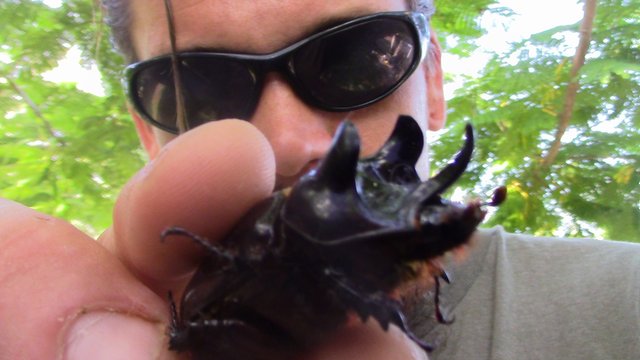 proof-of-ox-beetle
---
---
Until next time…
Don't waste your time online, invest it with steemit.com
---