THE WILD-MAN'S WILD FRIENDS VIDEO SERIES - EPISODE 47 – RED-BELLIED SNAKE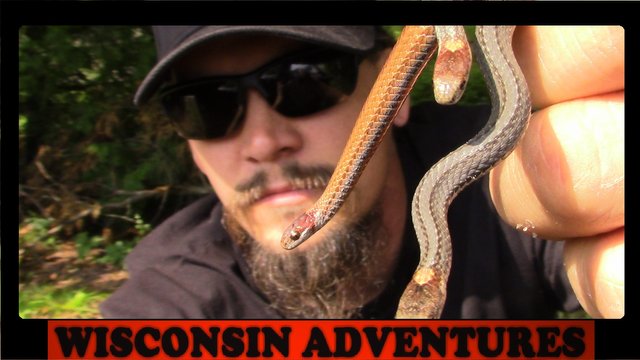 This is one of my favorite snakes!
---
The Red-Bellied Snake AKA Firebelly AKA Northern Redbelly Snake (Storeria occipitomaculata occipitomaculata) is a beautiful little snake in the Colubridae family. Ever since I was a little boy, I have enjoyed finding these incredible creatures.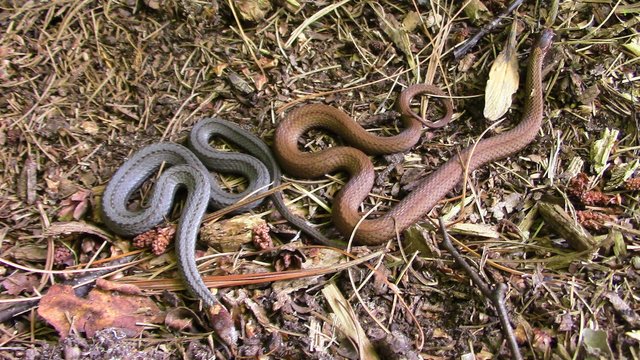 These small snakes only grow to about a foot in length, though most individuals will be smaller. As you can see in the photo above, they can vary in color from dark gray to brown, but it is their underbelly from which they receive their names.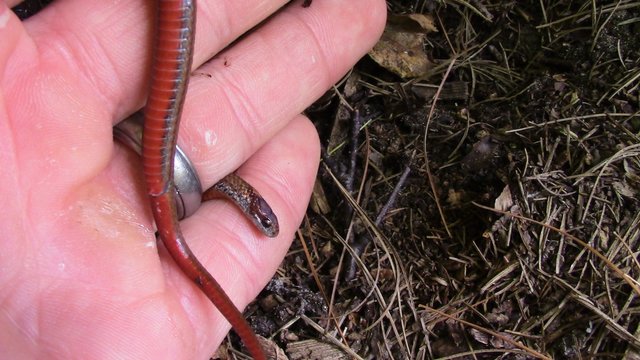 Underneath, the Red-Bellied Snakes are a beautiful orange in color. Another interesting thing about this species is that they give live birth, and the babies come out of thin membranes rather than actual eggs which would have to incubate prior to hatching. Amazingly, @papa-pepper actually has some original video footage of that too!
---
BABY RED-BELLIED SNAKES EMERGING FROM THEIR SACS
---
The information is the video is original but I did have a quick refresher from this source.
THE WILD-MAN'S WILD FRIENDS - EPISODE 47
RED-BELLIED SNAKE
---
If you enjoyed this video, please consider thanking @thelivingpoet for encouraging me to make it!
---
As always, I'm @papa-pepper and here's the proof: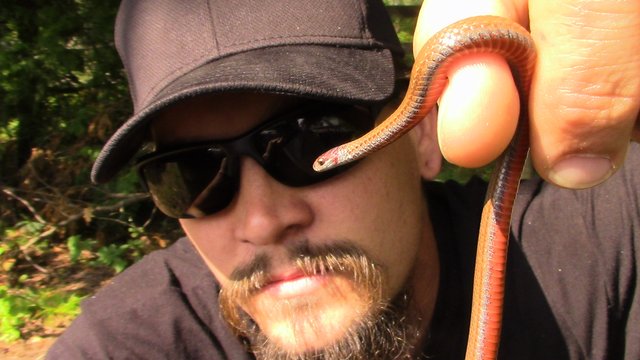 proof-of-wild-friend-red-bellied-snake
---
---
Until next time…
Don't waste your time online, invest it with steemit.com

---